Cook's Country magazine reviewed inexpensive digital thermometers in their April/May 2016 edition. Which units came out on top? Here are the top three recommendations: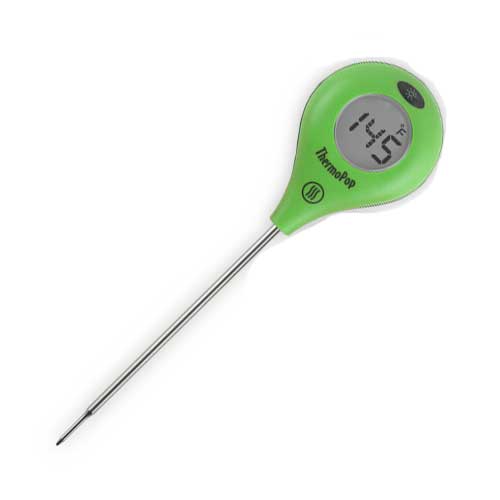 Fast, accurate, ergonomic design, backlight and rotating display make this a good alternative to the more expensive Thermapen.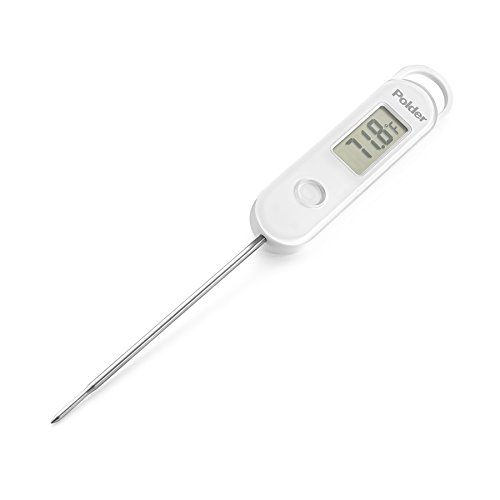 Fast and accurate with audible beep when temp is registered. On the downside, a test unit melted when rested briefly against a hot saucepan.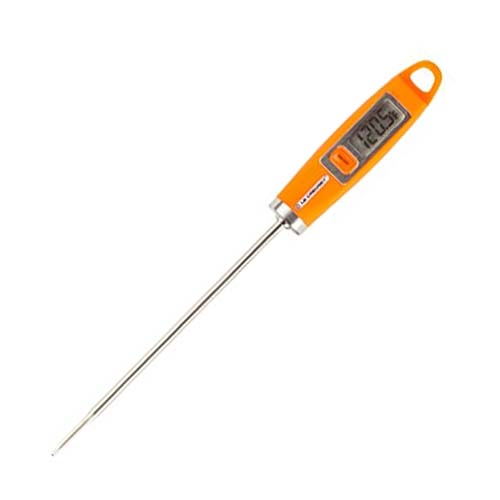 Fast and accurate, but slim body was not ergonomic for big-handed users.