Today I had a chance to get up close and personal with some of the new 2017 Weber Genesis II gas grills at a local Ace Hardware store in San Jose, CA. All were base models, not the high-end LX model. One was a 2-burner model, two were 3-burner, and one was 4-burner.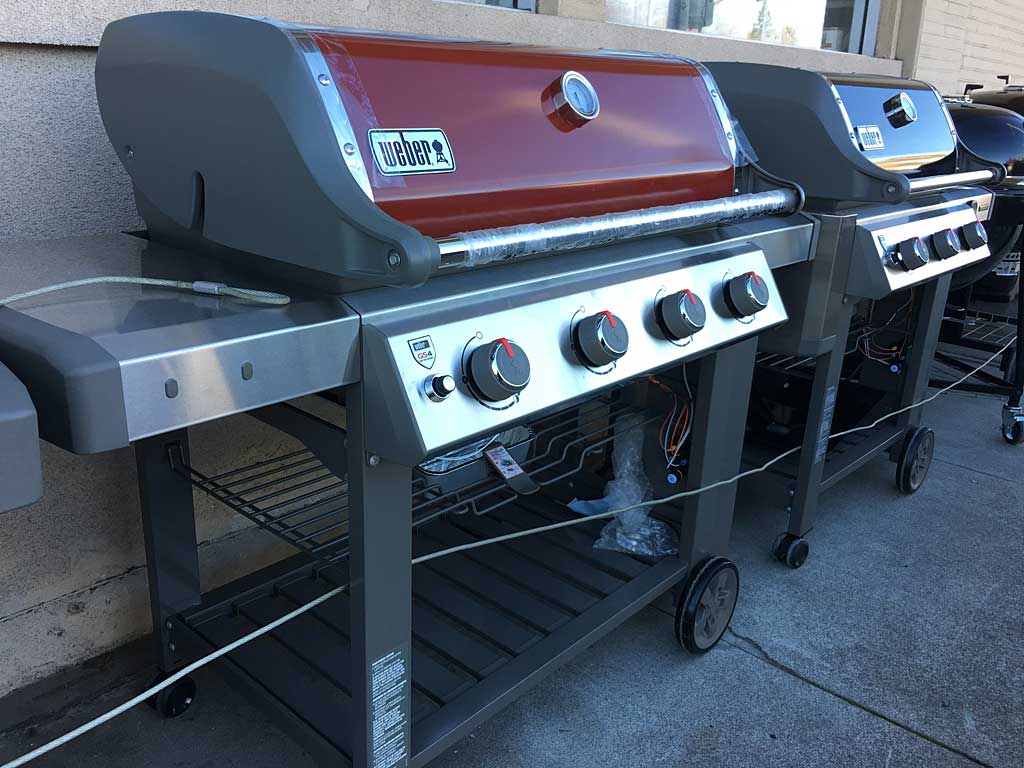 Overall Impressions of Genesis II
To my eye, the lids appear just a short and squat in-person as they do in photos. A member of The Virtual Weber Bulletin Board reports that the grate to lid height is 1″ shorter than 2016 models. Perhaps it's a optical illusion, but it sure seems shorter than that.