WEBER CRAFTED: Next Generation Accessories System For 2022
On July 20, 2021, Weber-Stephen Products LLC submitted a trademark application to the US Patent & Trademark Office for "WEBER CRAFTED OUTDOOR KITCHEN COLLECTION AND KETTLE DESIGN". The application covers the phrase "Weber CRAFTED Outdoor Kitchen Collection" and a logo featuring that phrase and the Weber kettle silhouette.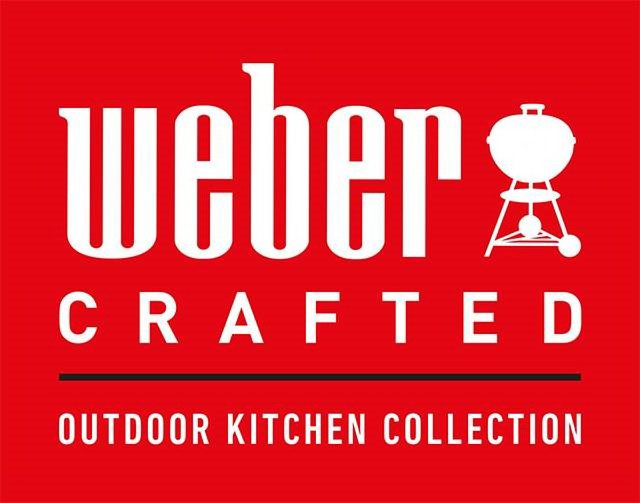 The applications states, "(the) trademark registration is intended to cover the categories of flat and hinged cooking grates; sear grates and grate inserts all for use in barbecue grills and smokers." Examples listed include, "Dutch ovens, non-electric griddles, pizza stones, poultry roasting pans, waffle & sandwich makers, woks, vegetable baskets, flat top griddle, rotisserie baskets, and rotisserie skewers, all for use in barbecue grills and smokers."
WEBER CRAFTED: An Improved Version Of Weber Gourmet BBQ System
Weber fans may be familiar with the Weber Gourmet BBQ System, also known as Weber GBS, an accessories system introduced in 2010 for charcoal grills and in 2013 for gas grills.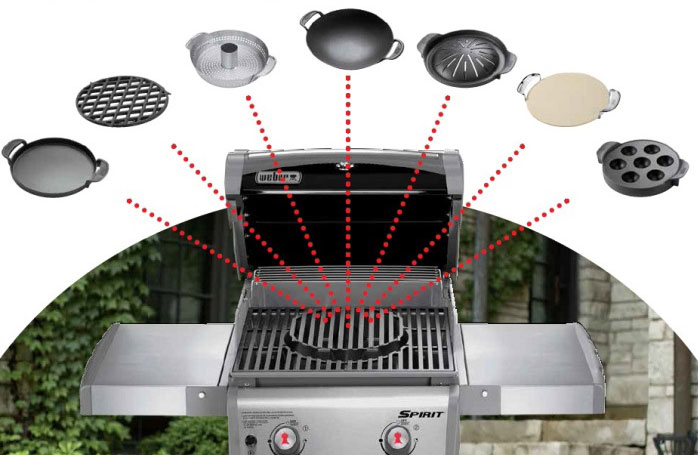 The system consists of a replacement cooking grate—in stainless steel or cast iron—with a hole in the center that accepts a series of optional accessories:
Cast iron sear grate
Wok
Pizza stone
Griddle
Poultry roaster
Korean BBQ
Ebelskiver pancake mold
Dutch oven
How Is WEBER CRAFTED Different From GBS?
The new WEBER CRAFTED system consists of a frame kit and optional accessories. The Frame Kit #7677 is included with all 2022 3- and 4-burner Genesis gas grills that include a side burner and Grill Locker. The frame kit can be purchased separately for $49.99 for other 2022 Genesis grills.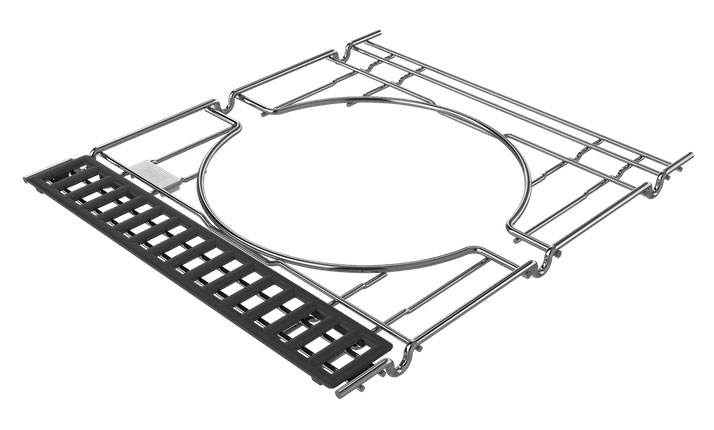 Unlike Weber GBS, where the stock cooking grates are replaced in their entirety, WEBER CRAFTED consists of a frame kit that is installed below the right cooking grate. This allows you to grill on uninterrupted cooking grates when not using CRAFTED accessories—there's no round "filler insert" like with Weber GBS.
The WEBER CRAFTED frame is positioned over the two burners furthest to the right, with the Sear Station burner in between. This gives you three burners to really crank up the heat under WEBER CRAFTED accessories, while still providing a decent amount of grilling space on the left side of the grill.
On three-burner Genesis grills, the cooking grates are in a 1/3 left, 2/3 right configuration. On four-burner grills, the cooking grates are in a 1/2 left, 1/2 right configuration.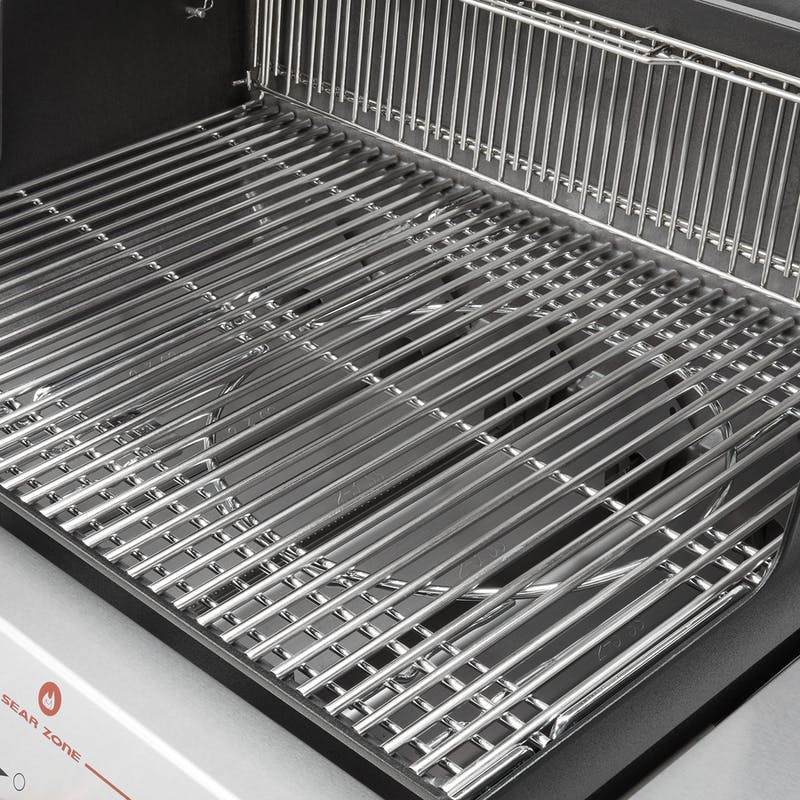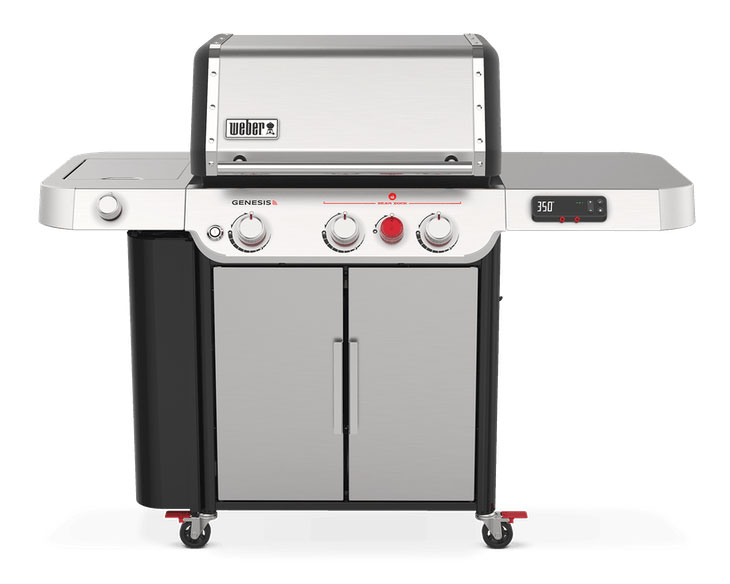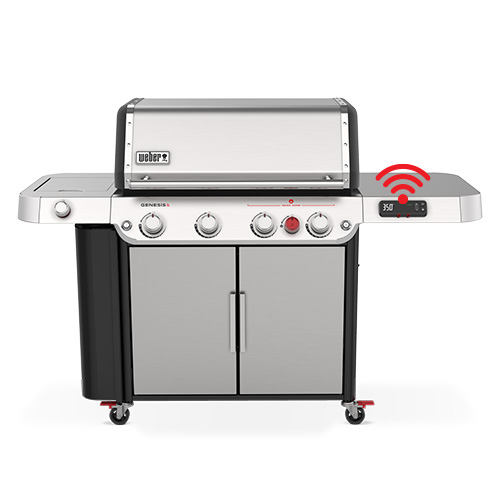 To use any of the WEBER CRAFTED accessories, you remove the right cooking grate to access the frame. There are two hooks on the outside right side of the cabinet to hang the grate when not in use. The frame has a hole in the middle to accept round accessories (e.g. a wok) but also supports rectangular accessories (e.g. a sear grate or flat-top griddle).
You may have noticed the small removable cooking grate at the front edge of the WEBER CRAFTED frame, highlighted in this photo: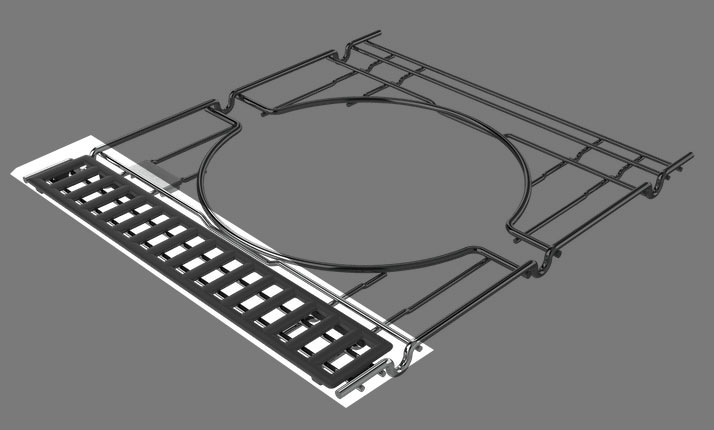 It's not clear how Weber intends this grate to be used. Time will tell. In any event, this little removable grate stores on hooks inside the main grill cabinet.
The Grill Locker
To make WEBER CRAFTED accessories conveniently available whenever needed, Weber has provided a dedicated storage cabinet on higher-end 2022 Genesis grills called the Grill Locker. It's attached to the left side of the main grill cabinet and provides storage space for CRAFTED grates and inserts.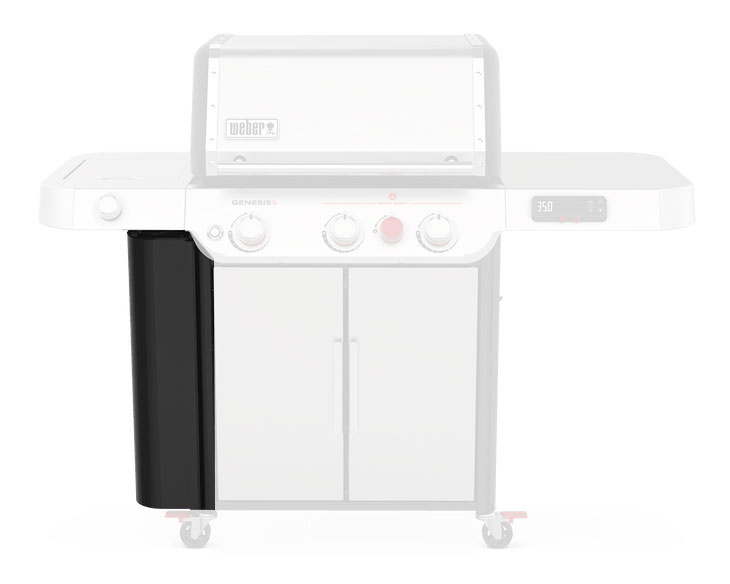 Also included is a small red storage shelf on the inside of the door.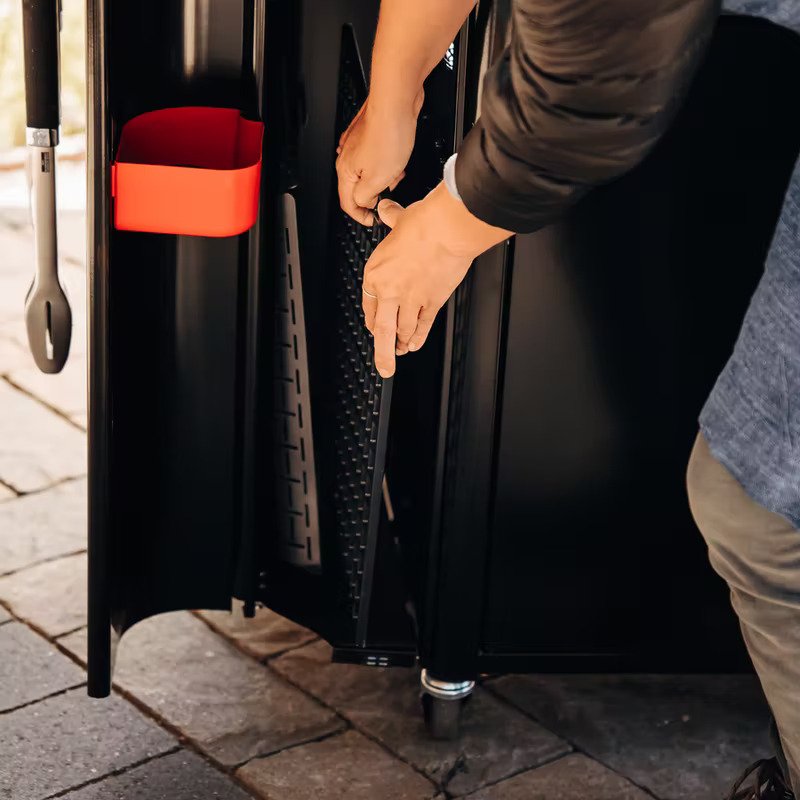 Compatibility With Other Weber Grills
Weber's website says that the CRAFTED system is "coming soon" for the following grills:
2017 and newer Spirit and Spirit II
2016 and newer Genesis II
2020 and newer SmokeFire
"Coming soon" seems to imply there's something different about the design of these grills that requires a tweak to the CRAFTED Frame Kit. We'll have to wait for more details on this point.
Only time will tell if the CRAFTED system of accessories finds its way into Weber charcoal grills or whether GBS remains the solution for these grills.
WEBER CRAFTED Accessories
The WEBER CRAFTED Frame Kit #7677 sells for $49.99 (included with all 2022 3- and 4-burner Genesis gas grills that include a side burner and Grill Locker).
The list of WEBER CRAFTED accessories, purchased separately, includes: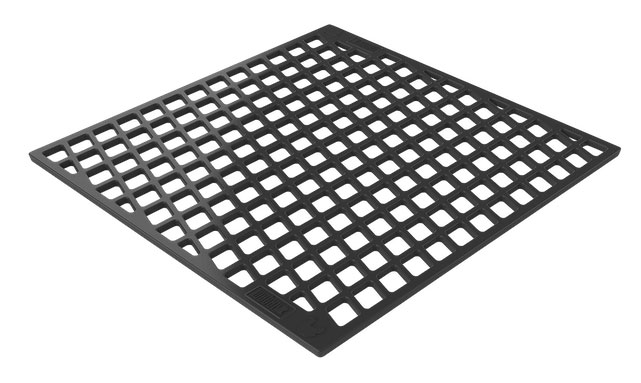 This double-sided, porcelain-coated sear grate creates professional cross-hatch sear marks. It has a wide surface on one side for bold grill marks on meats and a narrow surface on the other side for delicate items when you want a little less sear.
Note the huge size of this sear grate as compared to the small, round sear grate from the Weber GBS.
Glazed Baking Stone #7671 – $99.99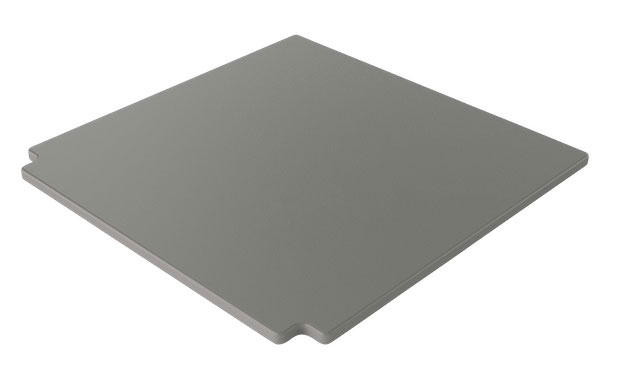 Flat Top Griddle #7672 – $99.99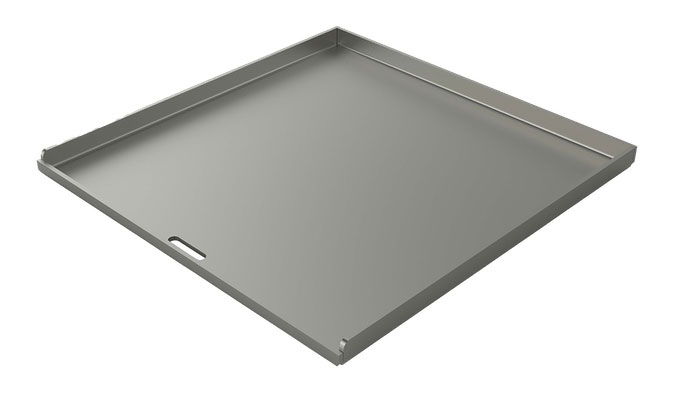 Roasting Basket #7673 – $99.99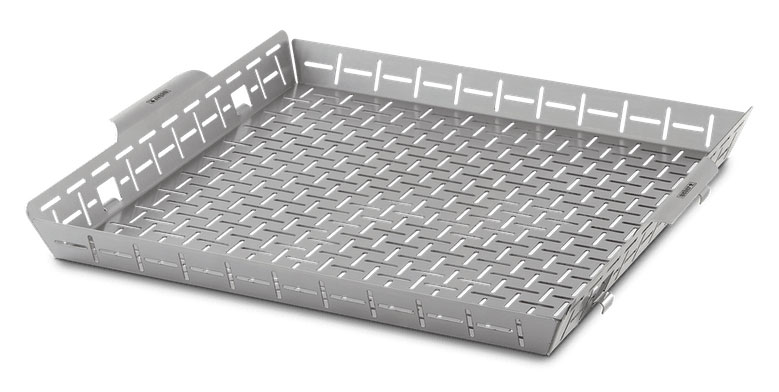 Very similar in design to existing Weber grill baskets, but sized specifically for the WEBER CRAFTED frame. Shallow design makes for easy access with a spoon or spatula…but will small pieces of food jump out over the low sides?
Stainless Steel Wok & Steamer #7674 – $159.99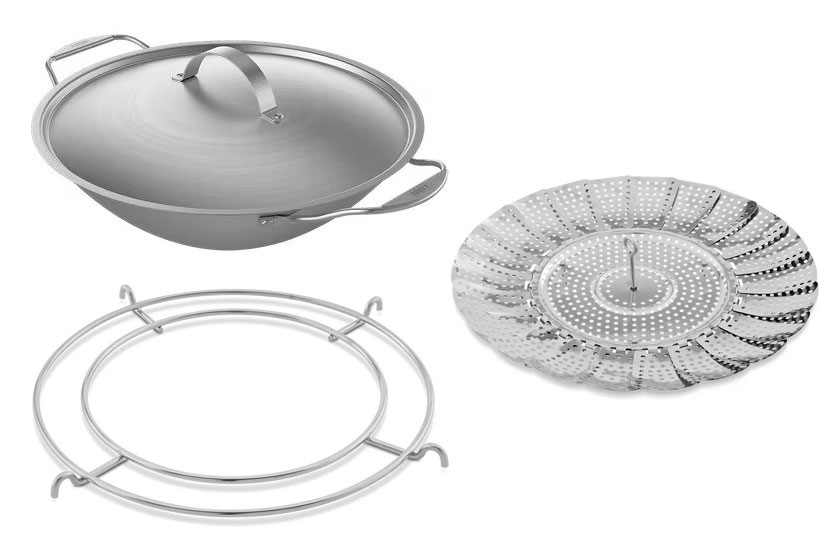 The most expensive piece in the WEBER CRAFTED set, but in fairness there's a lot of stainless steel here.
Rotisserie Skewer Set #7675 – $64.99
Similar to versions sold by Weber in Europe, this skewer kit doesn't make use of the CRAFTED frame and requires a rotisserie spit/motor,  purchased separately, on which the skewer holder fastens.
For Weber fans who complain that Europe gets all the fun Weber accessories, here's an example of one "crossing the pond" to the United States in 2022.
Rotisserie Crisping Basket #7676 – $79.99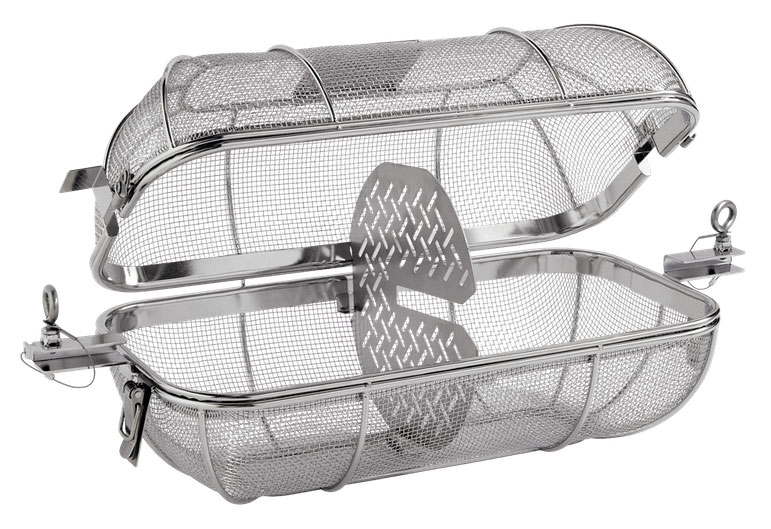 Available in Summer 2022, this stainless steel mesh cage can be used on a rotisserie spit (purchased separately) to "make deliciously crispy French fries, veggies, or even popcorn" according to Weber. Includes a removable divider so you can cook two foods separately. Dishwasher safe.
Closing Thoughts
It's interesting to note that with the old Weber GBS, all of the accessories were round and fit into the grill grate opening. With WEBER CRAFTED, at least so far, only one of the accessories is round and fits in the frame hole—the wok. Four accessories are rectangular and sit on top of the frame, and two accessories attach to a rotisserie spit. We'll have to wait and see if Weber introduces more round accessories that utilize the round hole.
Speaking of waiting and seeing, only time will tell how the WEBER CRAFTED Outdoor Kitchen Collection is received by customers. Weber hopes that these accessories, along with some of the new features of the 2022 Genesis Smart Gas Grills, will motivate grill owners to shift more cooking from the kitchen to the backyard grill, and to help people move beyond their "burger and brats" comfort zone to use the grill for foods prepared on griddles, on baking stones, in woks, and more.
Weber had some of these same aspirations for the Gourmet BBQ System going back to 2010. The company is betting that WEBER CRAFTED puts the "pedal to the metal", taking grilling from a "some days" event to an "every day" event, and making grilling a lot easier and with better results.
Post Your Comments On TVWBB.com
If you've tried any of the WEBER CRAFTED accessories in your new Weber gas grill, I'd be interested in hearing your comments, both positive and negative. Please post them in the Weber Accessories forum at The Virtual Weber Bulletin Board.