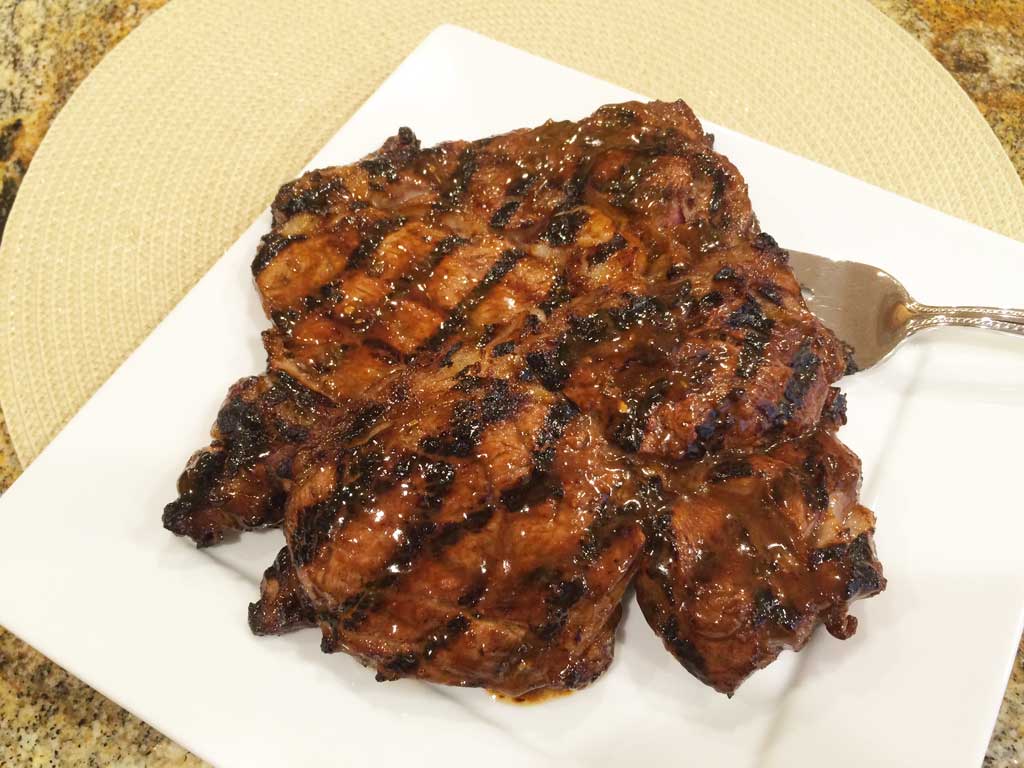 The older I get, the more I forget. For example, I forgot that I took these photos of Caribbean Jerk marinated ribeye steaks back in September 2015…I just found them on my hard drive!
I also forgot the name of the guy who told me his favorite thing to grill was ribeye steaks marinated with Safeway Signature Select Caribbean Jerk Marinade.
Oh well. What I do remember is that these steaks were delicious!
Here's what the marinade looked like in 2015. The label has changed since then. Continue reading Caribbean Jerk Ribeye Steaks →