Grilled corn on the cob is so easy to make that it hardly demands a post on the subject, but here goes anyway.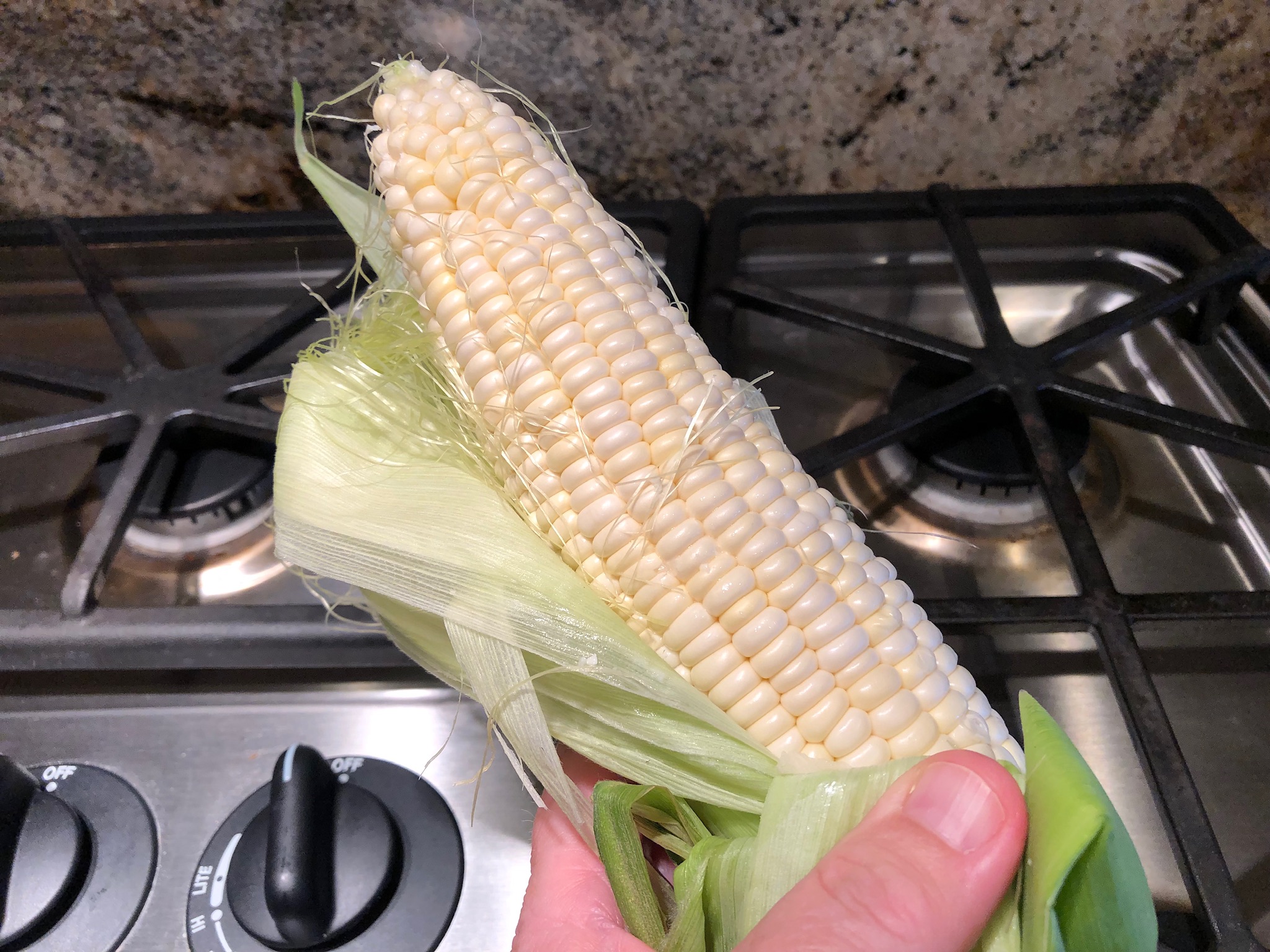 Buy fresh, sweet corn on the cob. Look for large ears that are long and even in width. I like white corn more than yellow or bi-color corn, it just seems sweeter to me, but purchase whatever corn is your favorite. Most important is that it be in-season and fresh.
Remove the husks and silk as best you can. Cut off the stem flush with the cob. Cut off the pointy end to remove those janky little kernels and to make a flat spot to insert a corn pick after grilling.
Preheat your Weber gas grill with all burners on MEDIUM for 10 minutes. Clean the cooking grates with a grill brush.