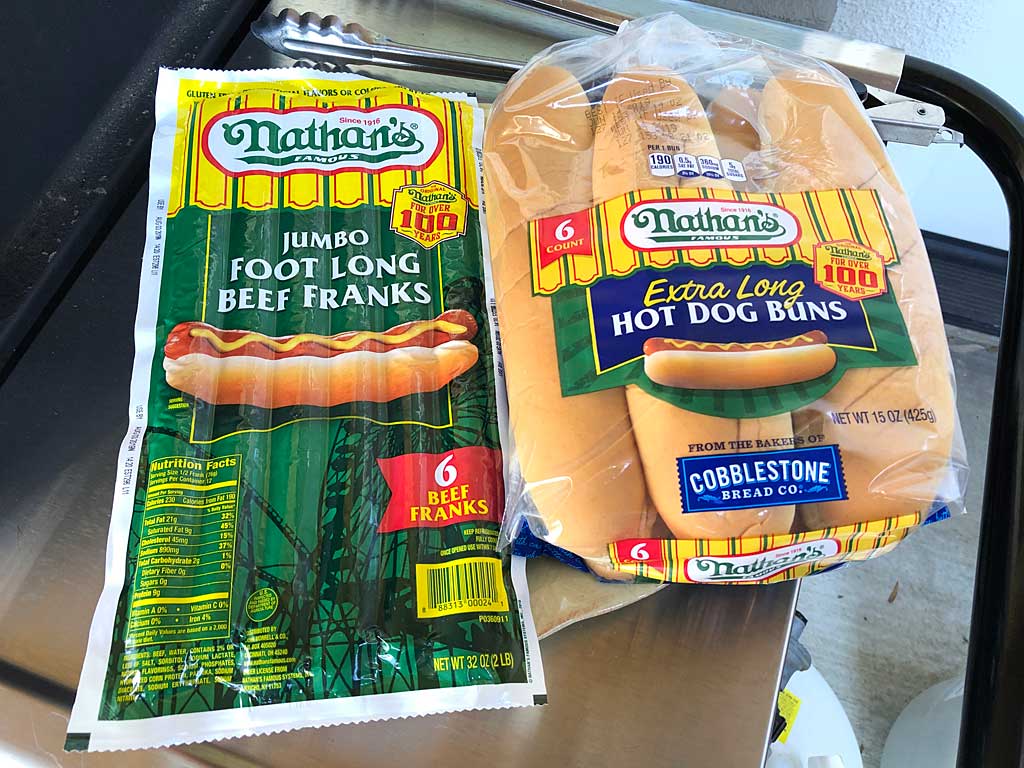 In late Summer 2017, I saw Nathan's Jumbo Foot Long Beef Franks at a local supermarket and wanted to try them. Problem was there was only one package left, it was past its expiration date, and the store didn't sell buns long enough for these hot dogs, anyway.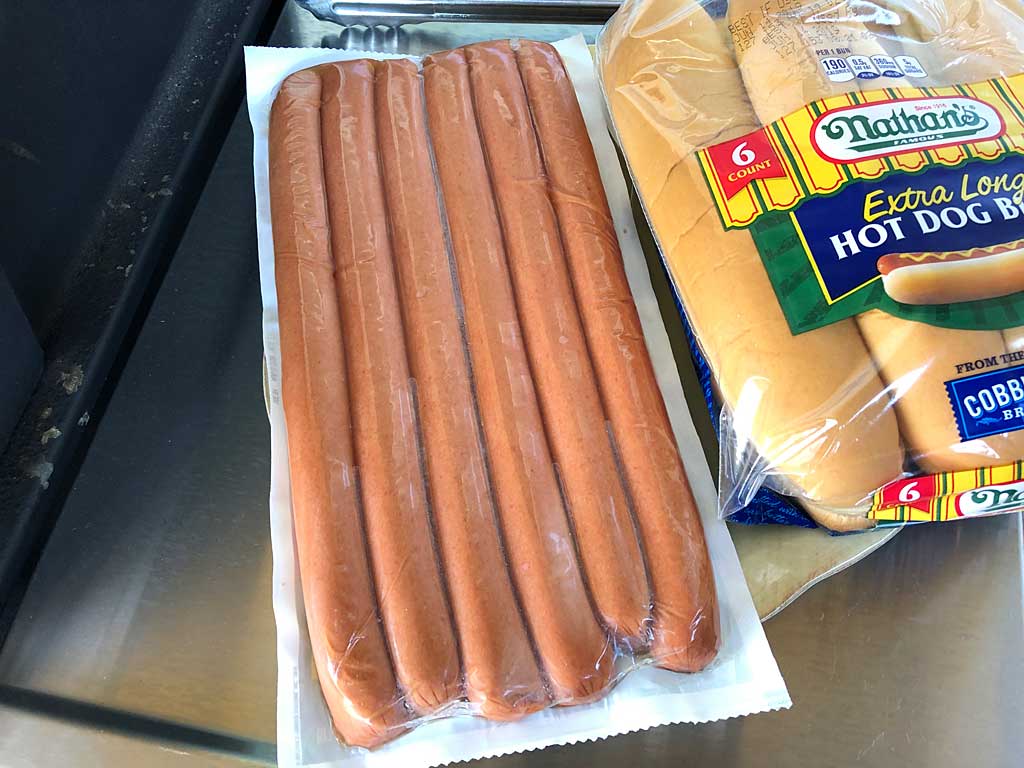 Fast forward to June 6, 2019. I'm shopping at Safeway and see these hot dogs again. Nearby, there's a display of matching Nathan's Extra Long Hot Dog Buns. Bingo! I'm taking these suckers home!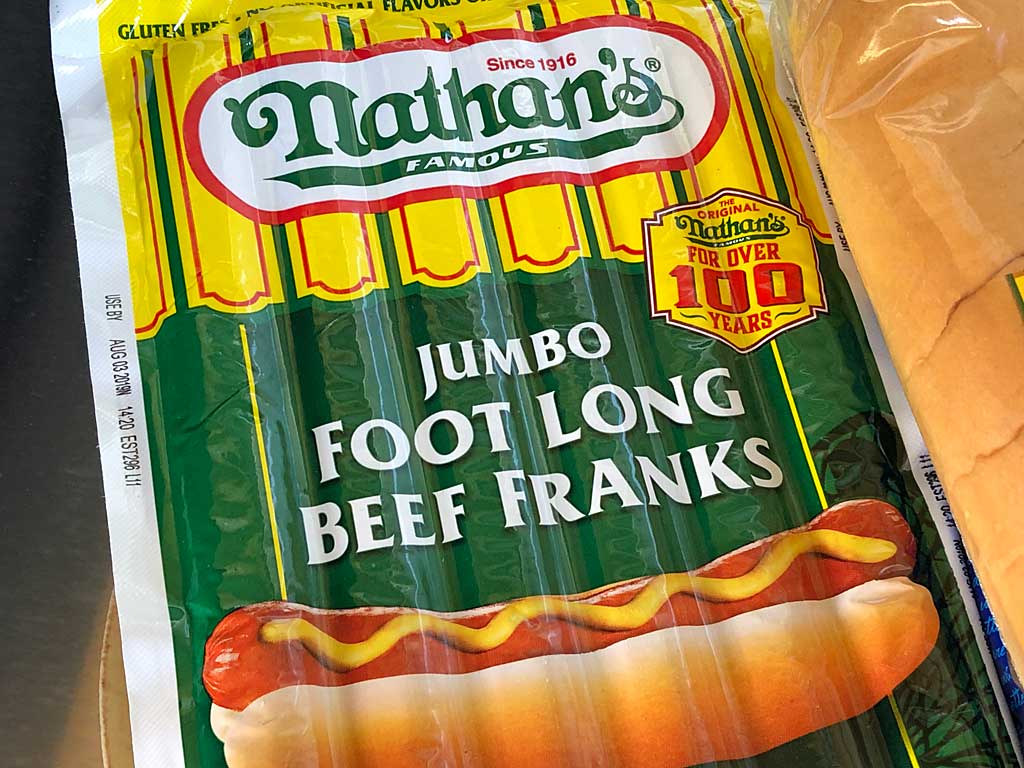 Not cheap…the franks were regularly $11.99 on sale for $9.99, and the matching buns were regularly $4.99 on sale for $3.49. But who cares about price, I'm buying these for the novelty and the shock value!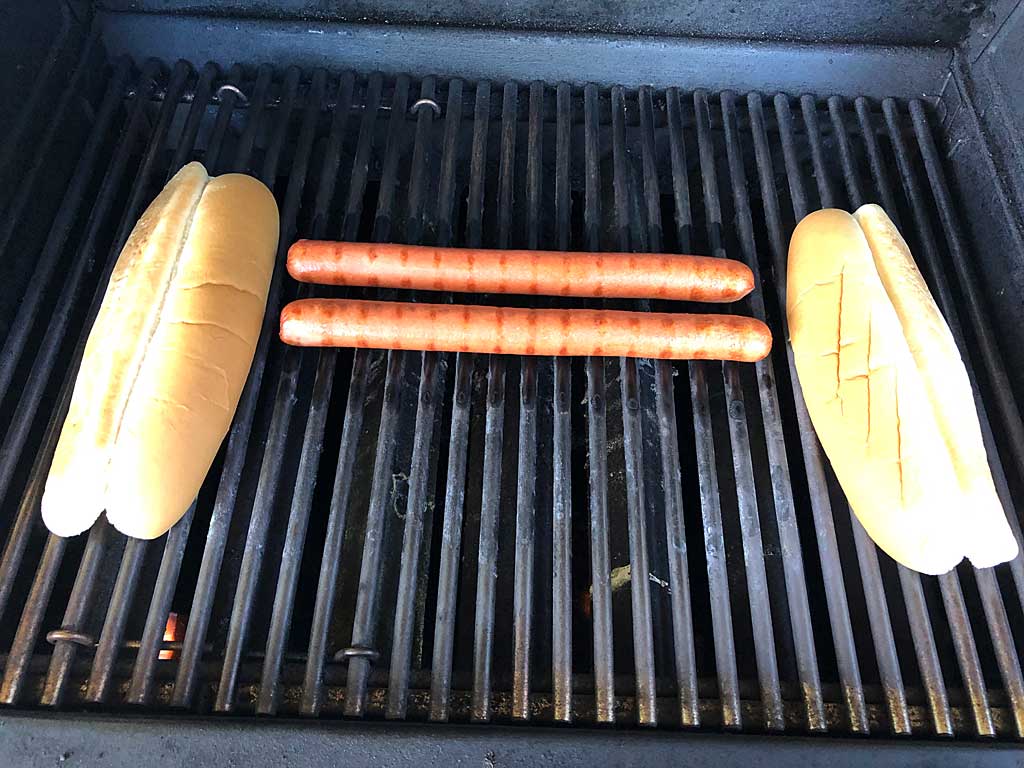 I grilled up two for dinner—one for me, one for Mrs. TVWB—and they were just as delicious as any other Nathan's beef frank you've ever tasted. But boy, are they a handful! Fun but challenging, all at the same time. Just getting them on and off of the grill and onto the bun without have them snap in two is tricky.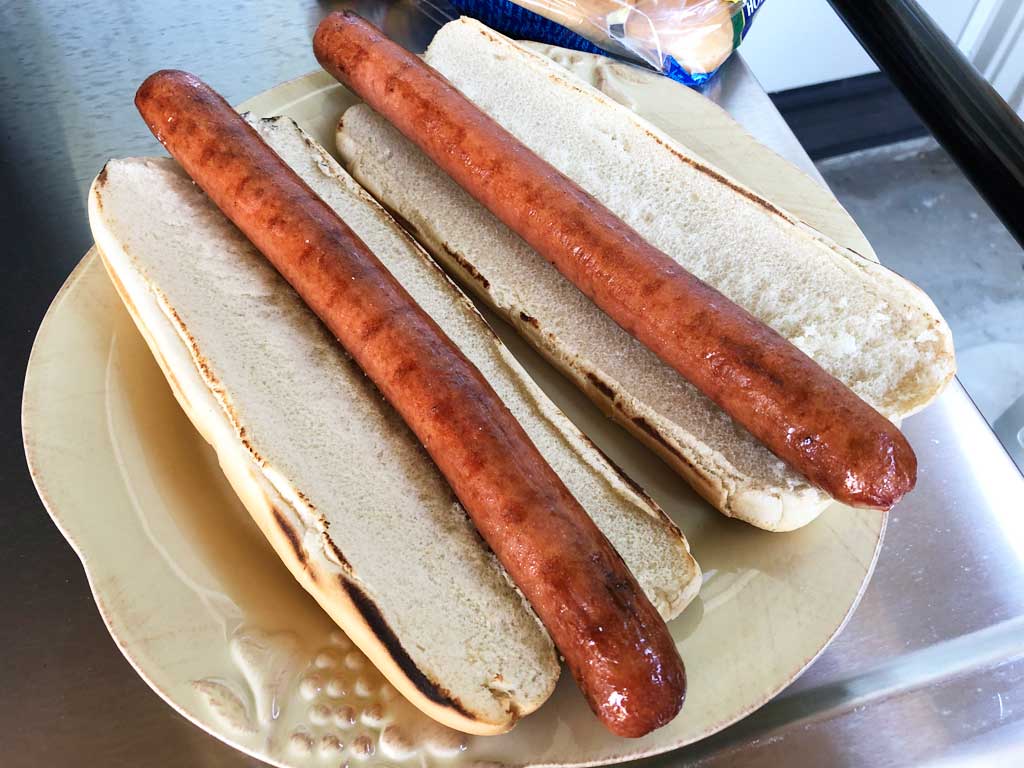 Remember, each Nathan's Jumbo Foot Long Beef Frank weighs in at 5-1/3 ounces, the equivalent to 2-2/3 regular two-ounce hot dogs. So if you want to run with these big dogs, you'd better bring along a big appetite!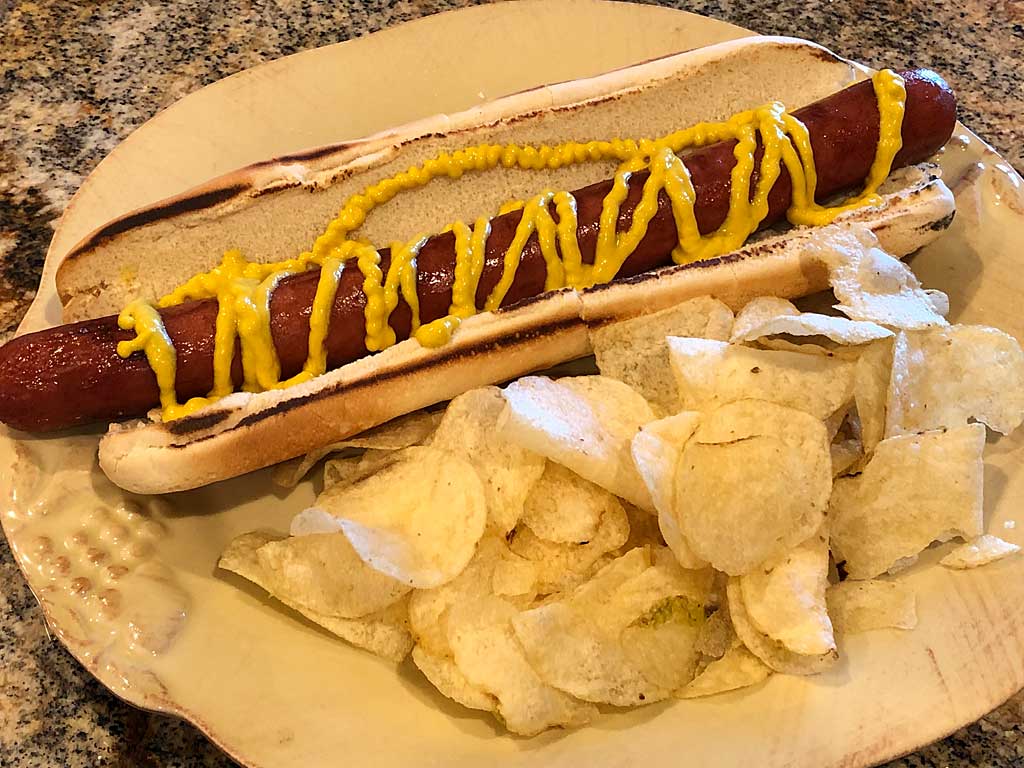 Now, if you really want to push the limits, how about making a Nathan's Jumbo Foot Long Beef Frank chili cheese dog?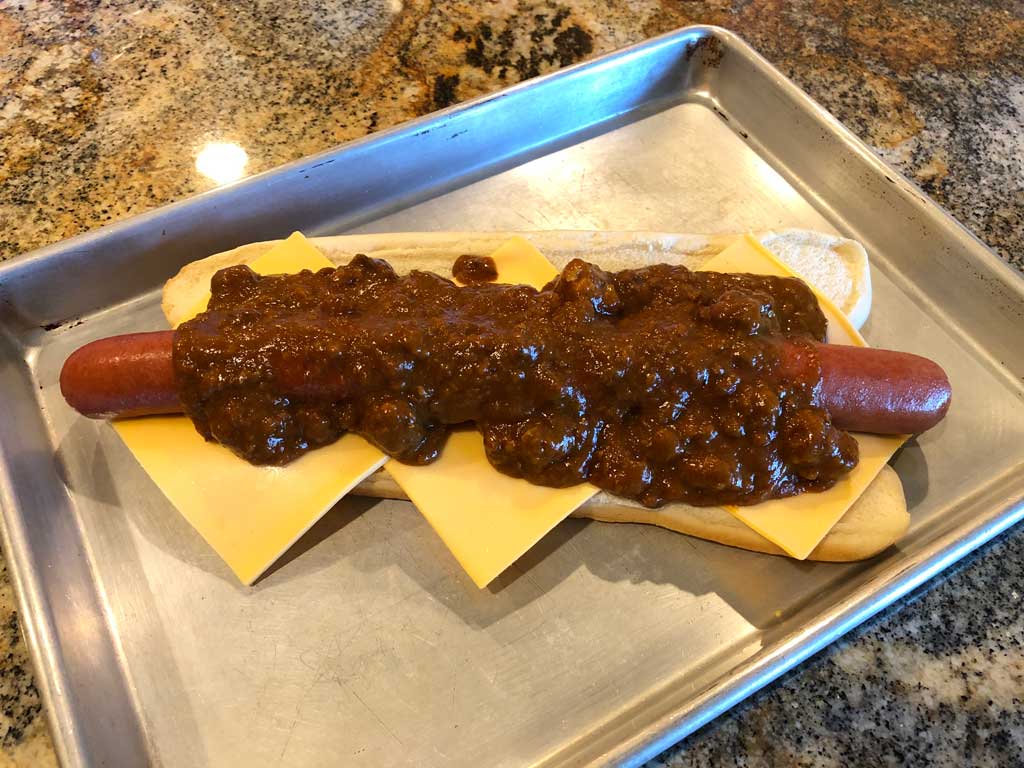 Oh yes, I did. Three slices of American cheese and a lot of no-beans chili. Suffice it to say, this is a "one and done" kind of meal.
Let's be honest, these hot dogs are definitely a freak show, but freak shows can be fun and they're something you don't do every day. So if you want to shock the pants off your family or backyard barbecue guests this summer, pick up some Nathan's Jumbo Foot Long Beef Franks with matching buns if you see them at the supermarket. You'll enjoy them both as a delicious hot dog and as a fun novelty item.