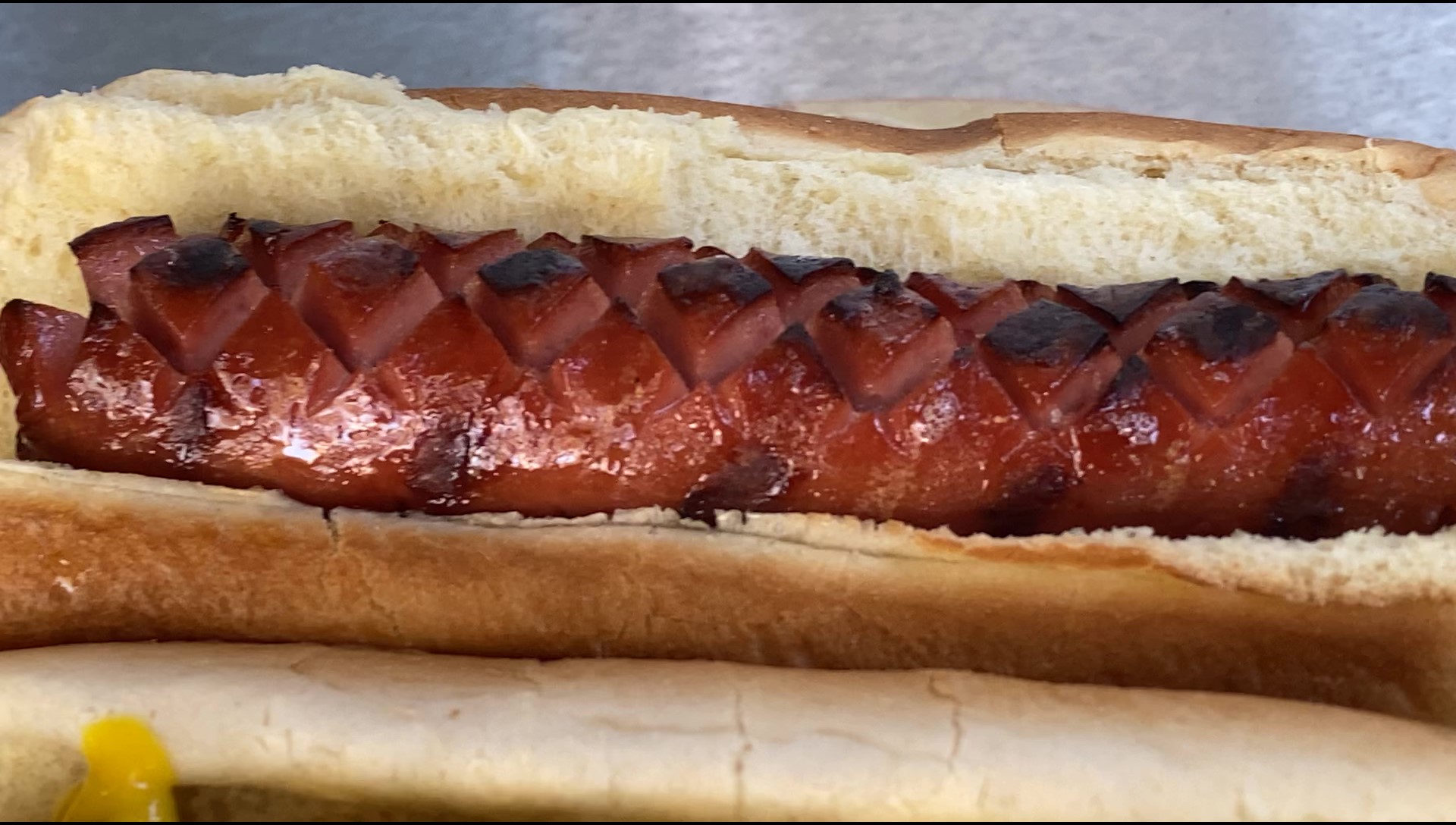 I got hooked on spiral-sliced hot dogs a couple of years ago after serving them to guests at a July 4 party. You can learn more about spiral-sliced hot dogs here.
So when I saw this gadget called SLOTDOG on Amazon.com, I thought I'd give it a try. SLOTDOG cuts a crosshatched pattern into both sides of a hot dog, creating little squares that open up and char during grilling.
Is a SLOTDOG hot dog more fun than a regular hot dog? Does it taste better? How does it compare to a spiral-sliced hot dog?
Watch my video review to find out.