Now is the perfect time to show your Weber gas grill some love with a new premium cover! We've got you covered with the right size cover for your Weber gas grill!
These new polyester covers are breathable, water-resistant, and contain UV inhibitors that prevent fading. They don't get stiff or crack like old vinyl covers, and the lightweight material means these covers are easier to put on and take off, too.
Each grill cover can be ordered from Amazon.com—just click the link or photo below.
Spirit 200/Spirit II 200 Series 2-Burner
You need this cover: 7138 Premium Grill Cover
48 x 17.7 x 42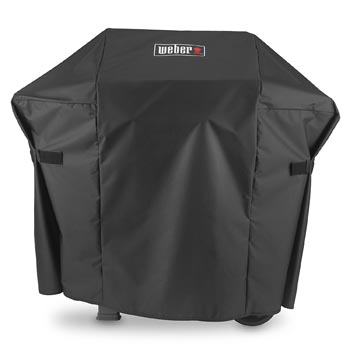 Continue reading Weber Gas Grill Covers for 2018 →