Grilled corn on the cob is so easy to make that it hardly demands a post on the subject, but here goes anyway.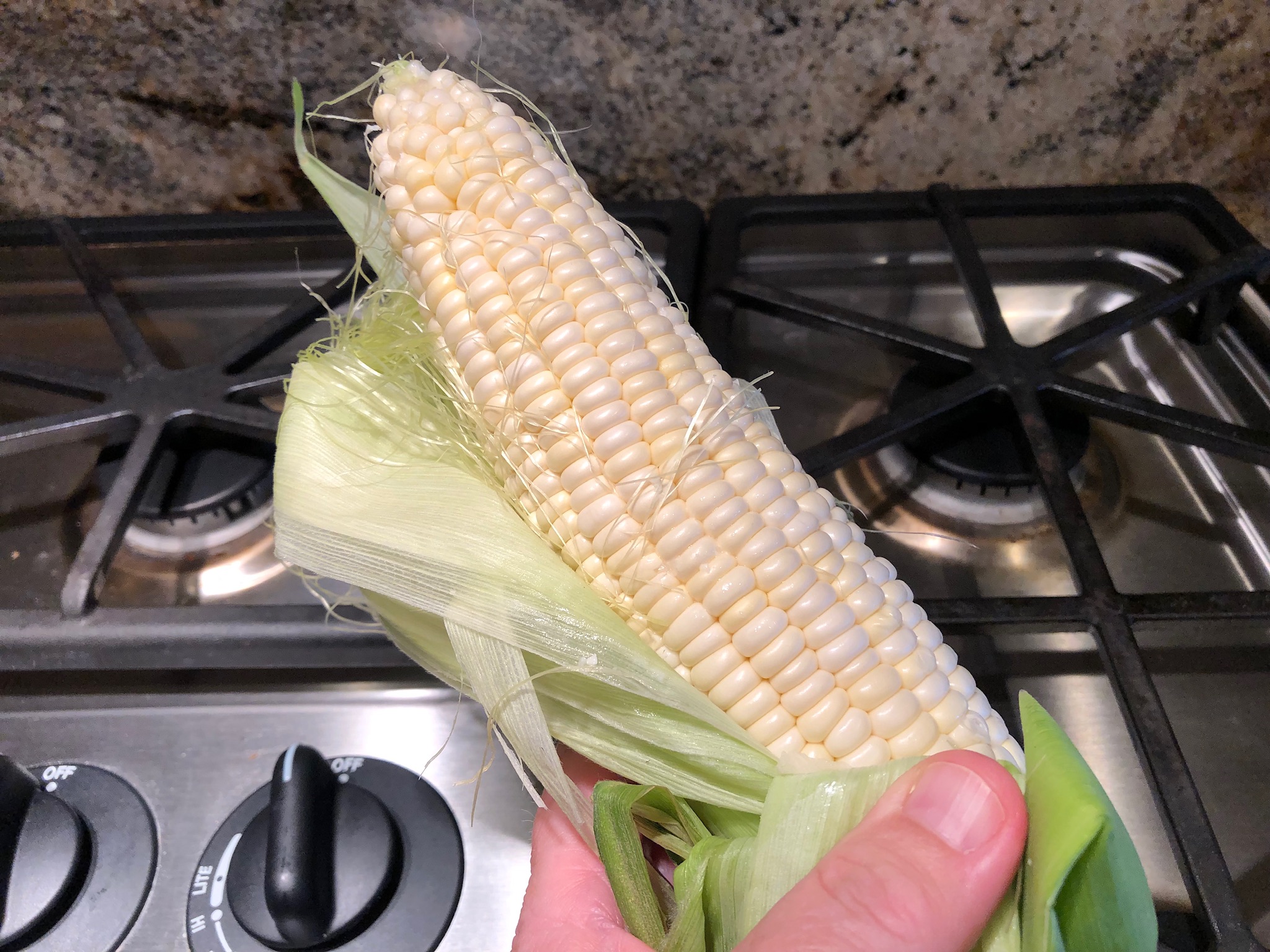 Buy fresh, sweet corn on the cob. Look for large ears that are long and even in width. I like white corn more than yellow or bi-color corn, it just seems sweeter to me, but purchase whatever corn is your favorite. Most important is that it be in-season and fresh.
Remove the husks and silk as best you can. Cut off the stem flush with the cob. Cut off the pointy end to remove those janky little kernels and to make a flat spot to insert a corn pick after grilling.
Preheat your Weber gas grill with all burners on MEDIUM for 10 minutes. Clean the cooking grates with a grill brush.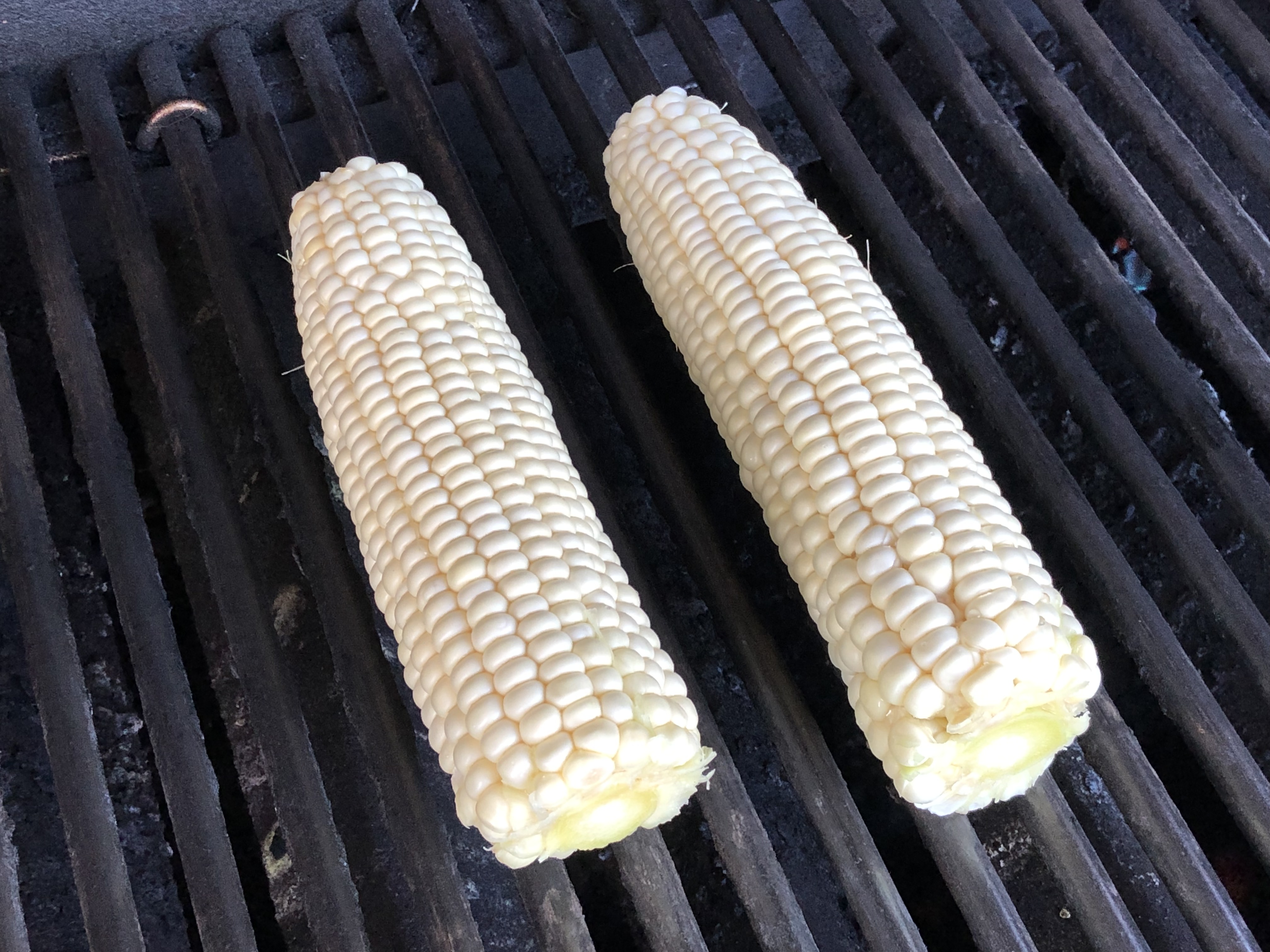 Place corn on the grate and close the lid. Cook over medium direct heat, turning every 2-3 minutes, watching carefully for charring. It starts slowly…sometimes it seems like it's taking forever to char. But eventually the surface of the corn gets hot enough and the charring begins, and when it does it happens quickly.
Watch carefully, do not walk away from the grill, and turn frequently so that all sides get some charring to your liking. Grilling time is 10-15 minutes.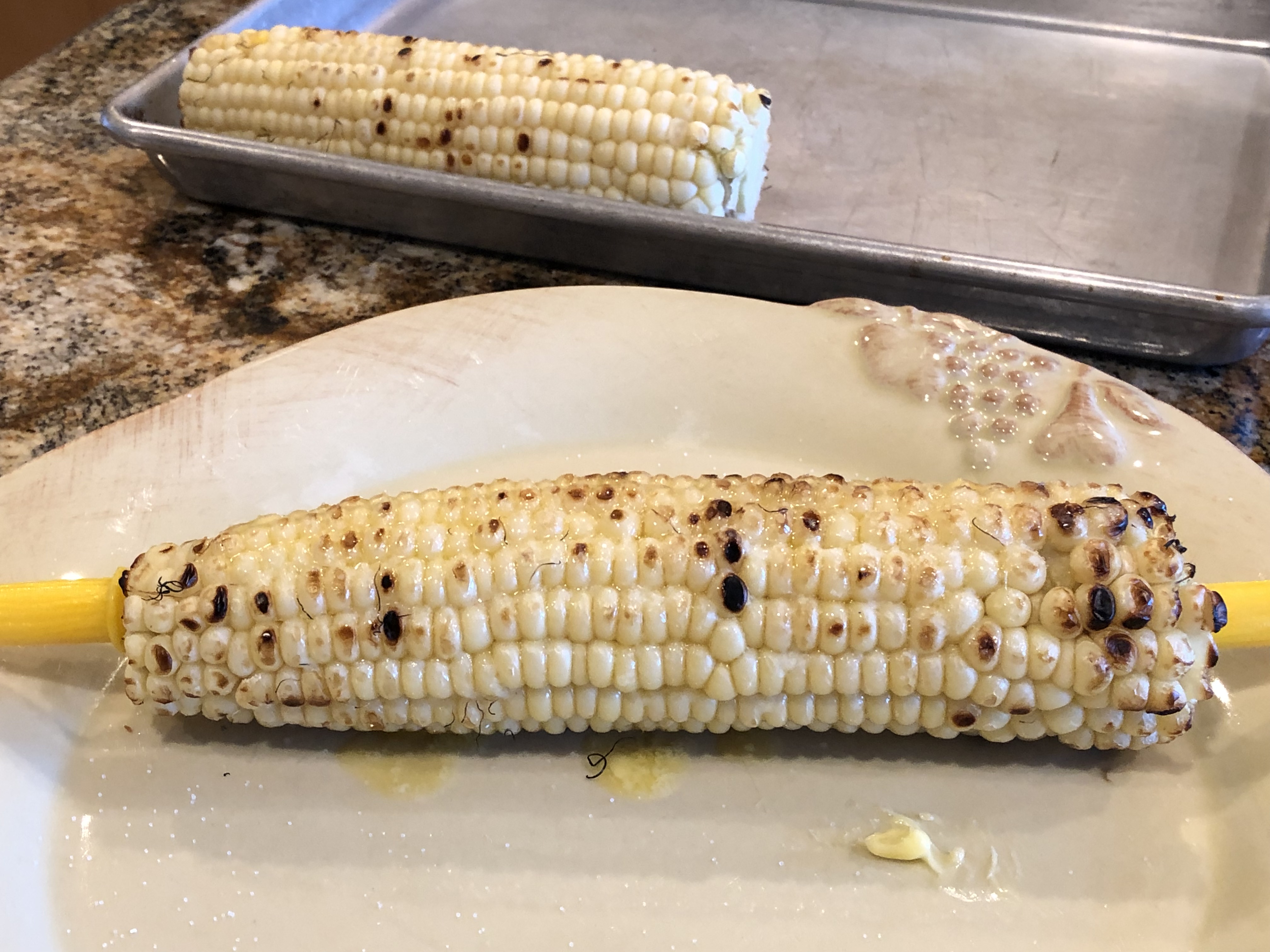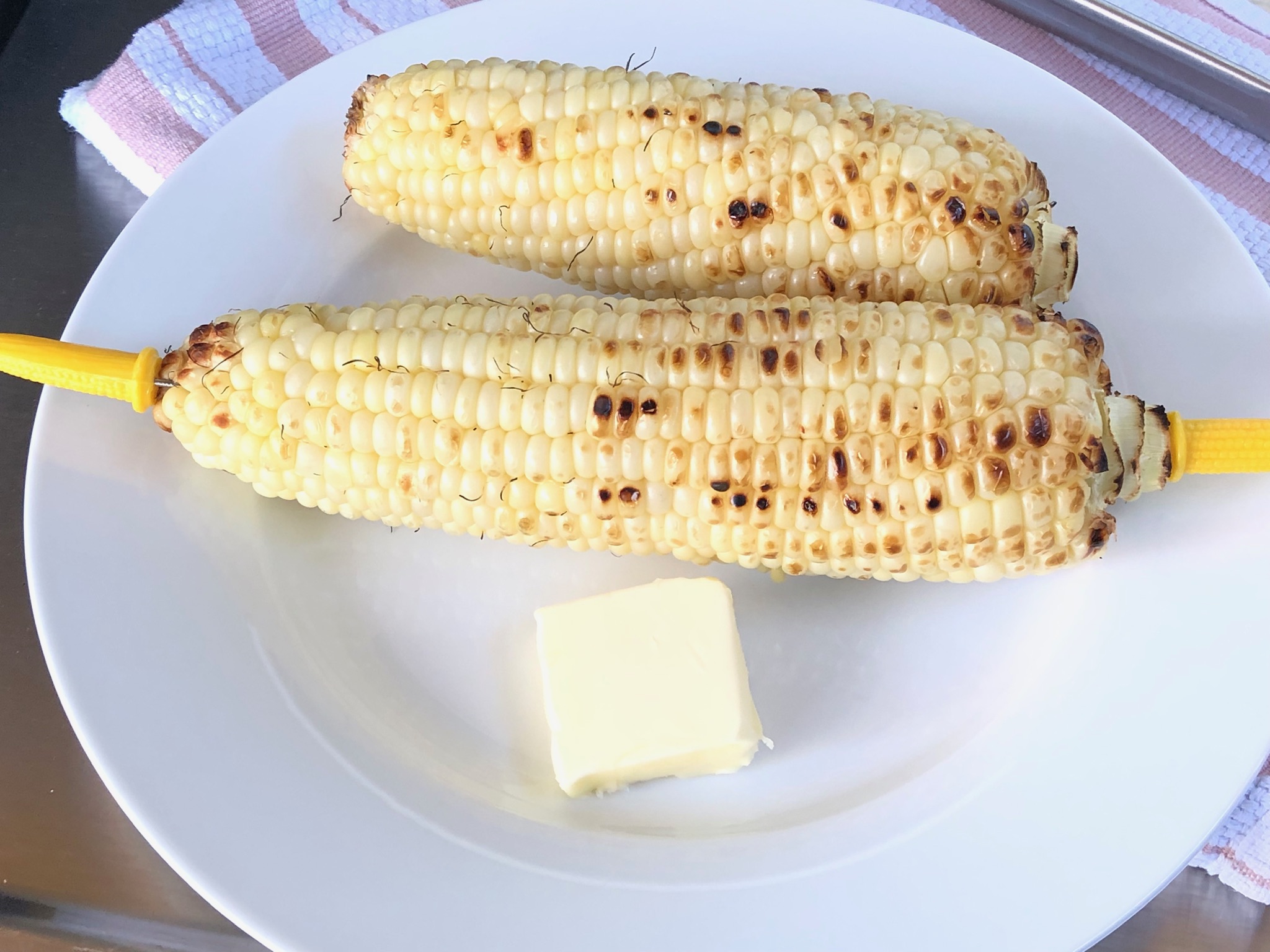 Remove finished corn from the grill and serve with softened butter and salt. That's all you need. Oh, and plenty of napkins.
Alternatively, you can brush the corn with a flavored oil at the beginning and end of grilling. In his new book Weber's Ultimate Grilling, author Jamie Purviance suggests this flavored oil for grilled corn. It makes enough for four ears.
1/4 cup extra-virgin olive oil
1 teaspoon kosher salt
1/2 teaspoon ground cumin
1/2 teaspoon ancho chile powder (or substitute regular prepared chili powder)
1/4 teaspoon sweet or hot paprika
Combine these ingredients and brush 2/3 of the mixture on the corn before putting it on the grill. Brush on the remaining 1/3 at the end of grilling. At the table, squeeze a lime wedge over each ear of corn for a pop of citrus flavor.
I hope you'll grill lots of delicious corn this summer while it's in season. If you're on Instagram, post your grilled corn photos and tag me @tvwbb!
Looking for some good corn picks? Read my post about the Weber 6489 Corn Picks.