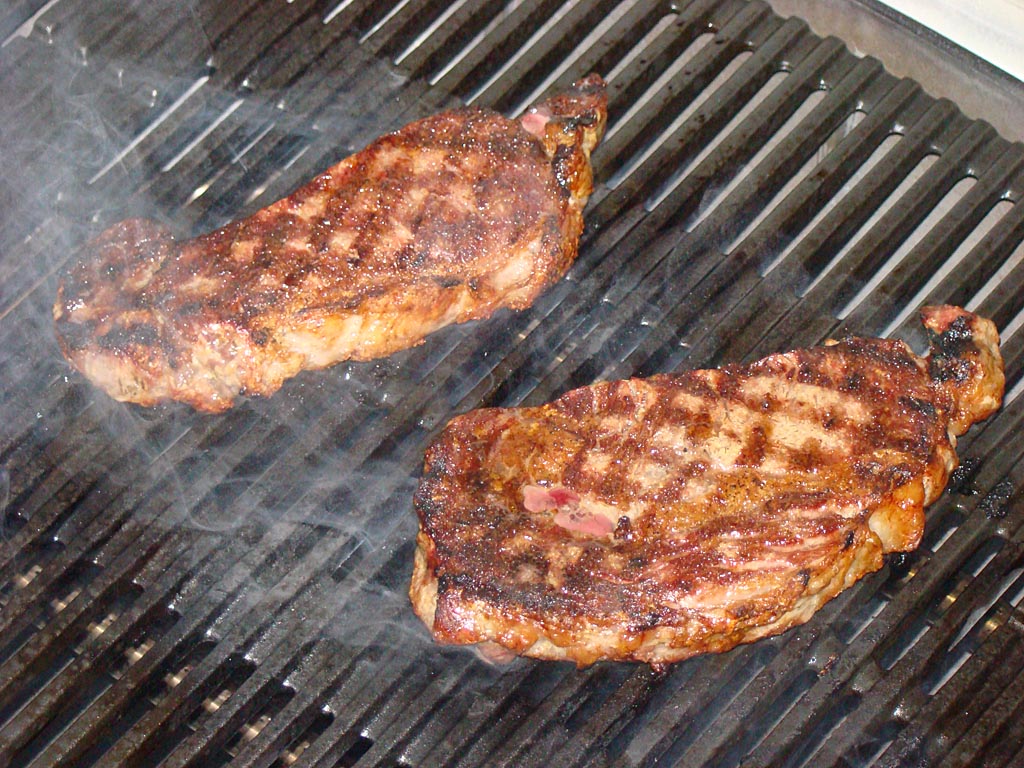 Good ol' George Stephen. We owe him a lot. He invented the iconic Weber kettle grill and founded a company that continues to innovate and produce some of the best grills money can buy.
But George didn't know what he was talking about when it came to searing meat.
Here's the first ad that George ran to sell his grills: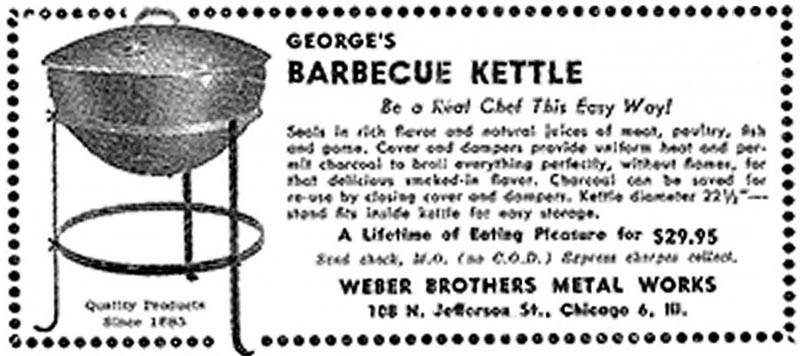 It says, "Seals in rich flavor and natural juices of meat, poultry, fish and game."
George can be forgiven for this misstatement, for it's been made many times by many chefs and cooking authorities over the years.
Searing meat does not seal-in flavor and juices. This myth has been disproved numerous times. You can read one example here from the America's Test Kitchen blog.
What searing does is create great color and flavor on the surface of meat as a result of caramelization and the Maillard reaction. These processes create an array of flavor compounds that give grilled meat its wonderful flavor. And interestingly, you can sear meat at the beginning or at the end of cooking and get good results either way.
So go ahead and sear those steaks and chops…but do it to create great color and flavor. To keep the meat juicy, measure internal temperatures using an instant-read thermometer so you don't overcook the meat.