A popular technique for cleaning exterior porcelain enamel on Weber grills, both gas and charcoal, is to use super-fine 0000 steel wool and a degreasing spray like Simple Green or Formula 409. You can use this technique to occasionally deep-clean your grill or to restore an old grill to like-new condition.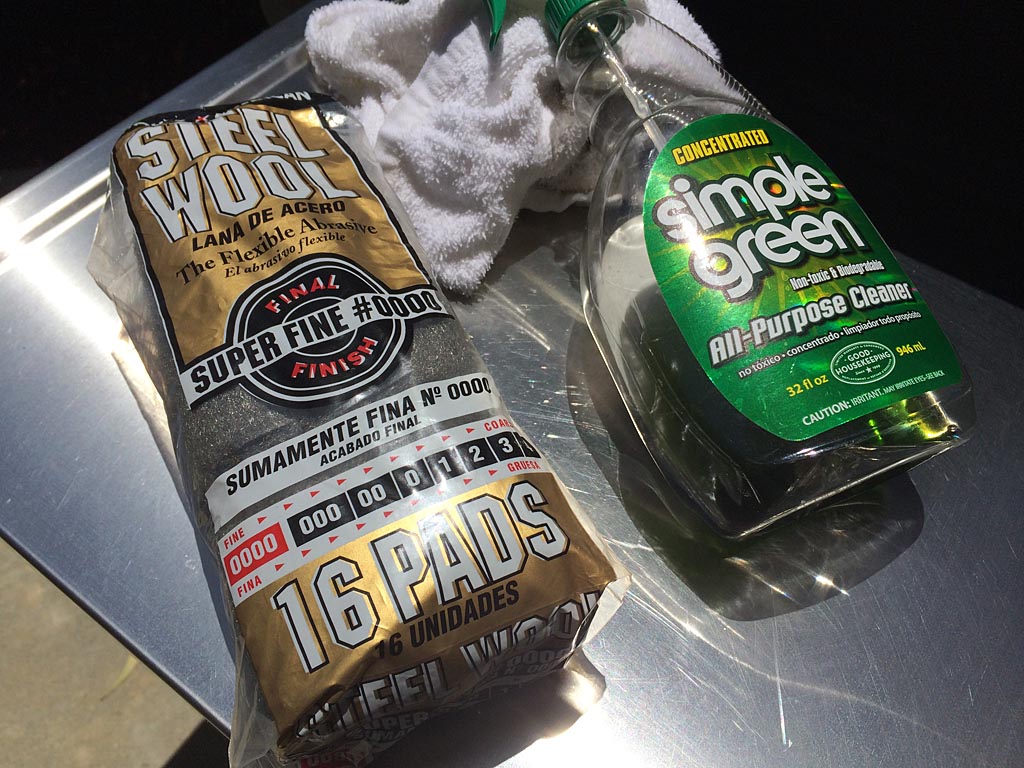 Here are the steps:
Use a damp cloth to remove any surface dirt.
Spray degreaser generously on the surface. Using a circular motion, scrub gently with super-fine 0000 steel wool to remove grease build-up. Apply more degreaser if it begins to evaporate.
Wipe away residue with a damp cloth and check your work. Repeat Step 2 if some areas are still dirty.
Wipe the surface several times with a clean damp cloth and dry with a soft towel to remove streaks.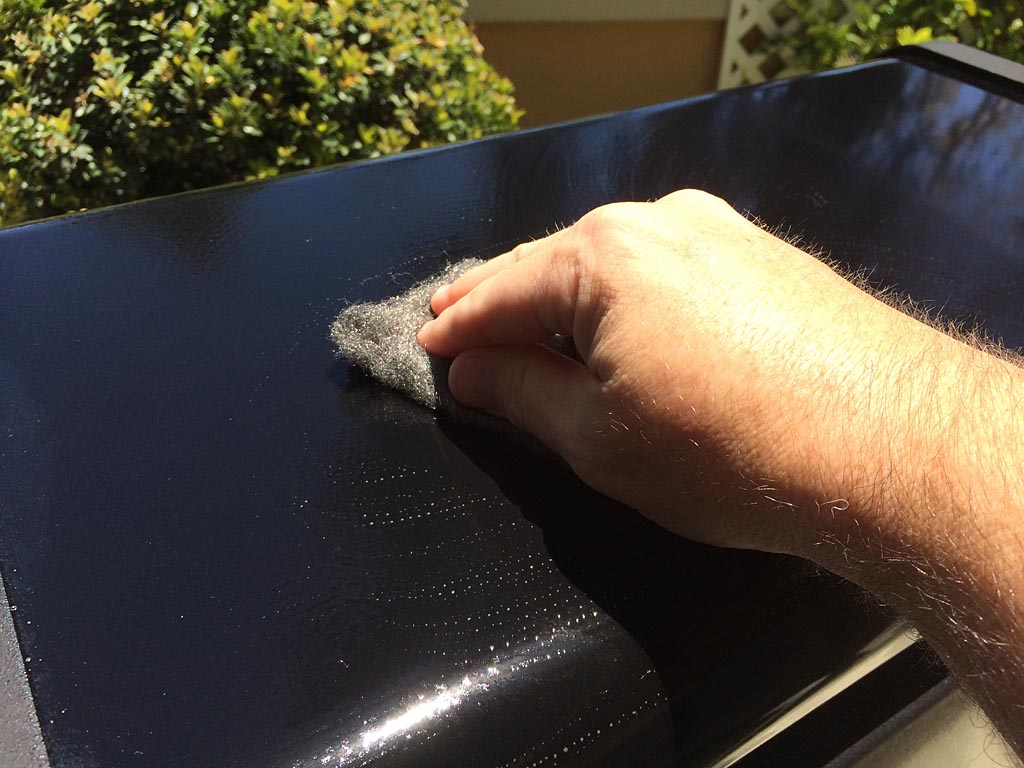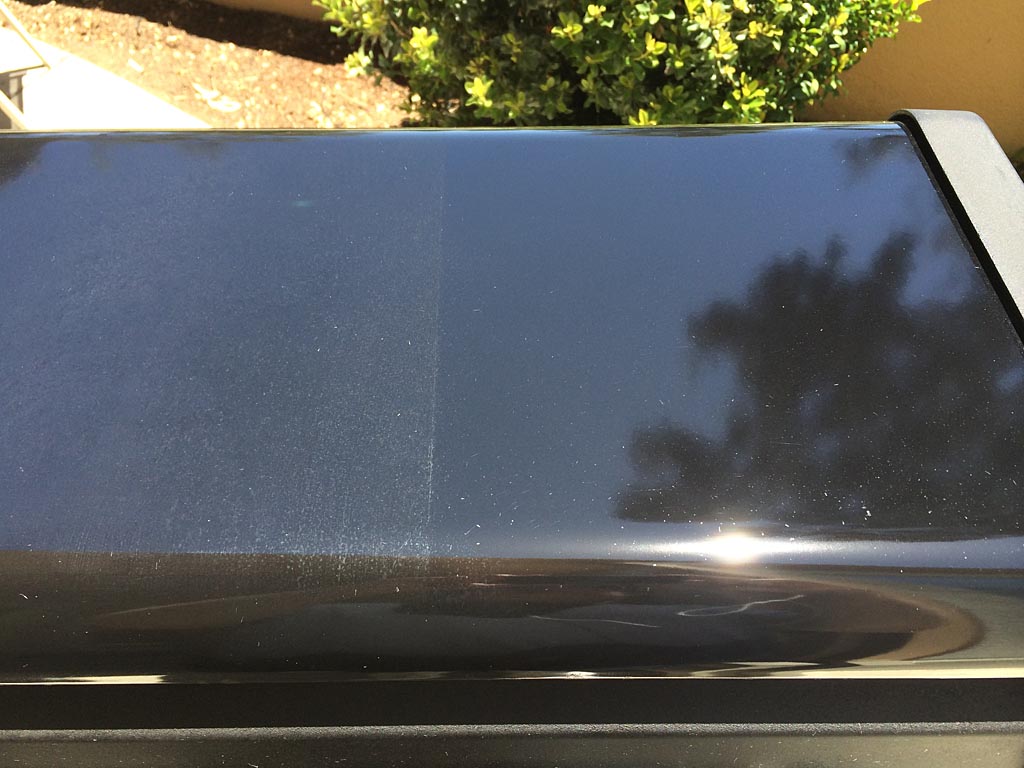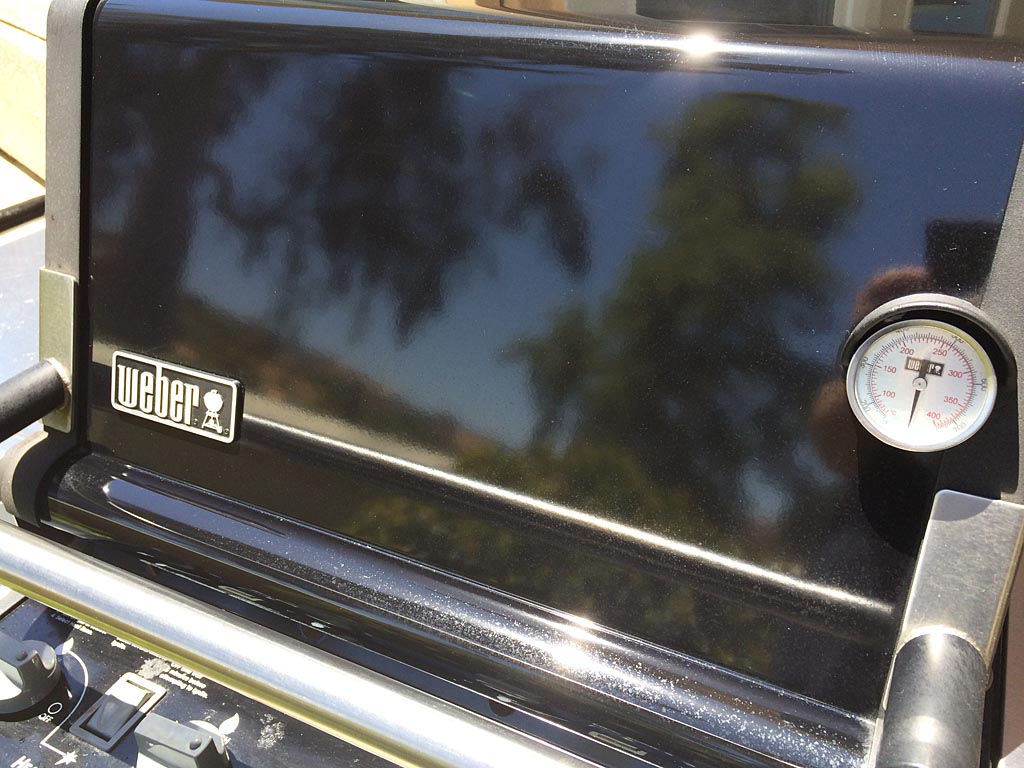 Thanks to countless members who have shared this technique on The Virtual Weber Bulletin Board.