When I visit Hawaii, one of my favorite indulgences is a dish called loco moco. It's a gut-bomb that usually consists of two thin hamburger patties topped with over-easy eggs and brown gravy on a bed of white rice, with a scoop of mac salad on the side. Variations include different meat options, having the eggs cooked differently, or sometimes finding onions mixed into the hamburger or into the gravy. What doesn't change is the basic concept of meat topped with eggs and brown gravy over rice..and the nap you'll need afterwards.
A sometimes like to make loco moco at home. I made this one a while back using Guava Smoked pork patties. You can only get Guava Smoked products in Honolulu…these were sent to me by a friend…but you could mix-up something similar using ground pork from the supermarket. They're ground pork butt that's seasoned, formed into patties, and cold-smoked. They're sold frozen and you grill them at home.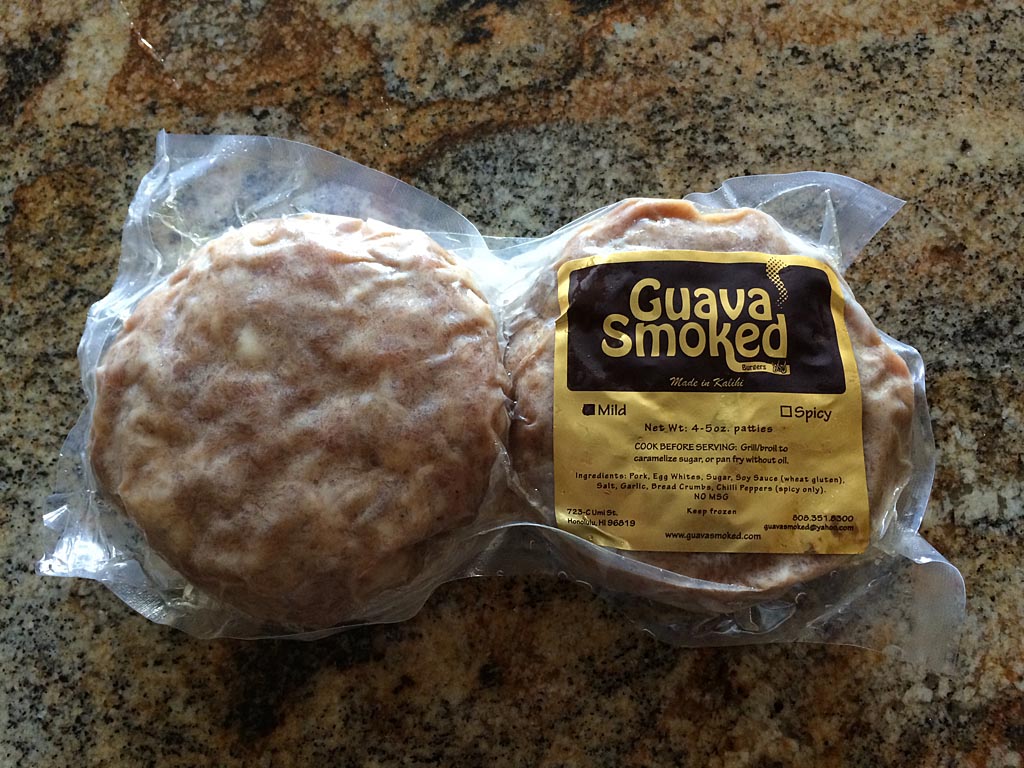 Start by making a batch of sticky white rice, if you have it, otherwise long grain white rice will do. Make two cups of brown gravy using those little dry packet mixes from the supermarket. Nothing fancy here, I guarantee you they're using the same packaged mixes in Hawaii.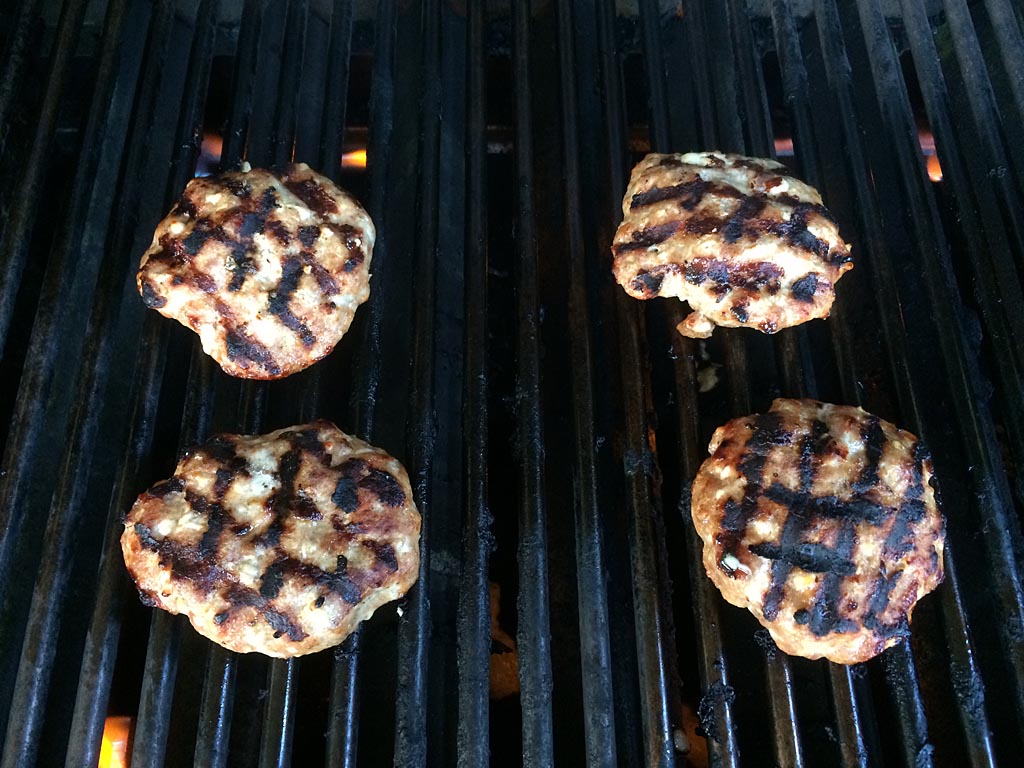 Grill the pork patties or substitute hamburger patties. Cook two eggs to your liking…I prefer scrambled.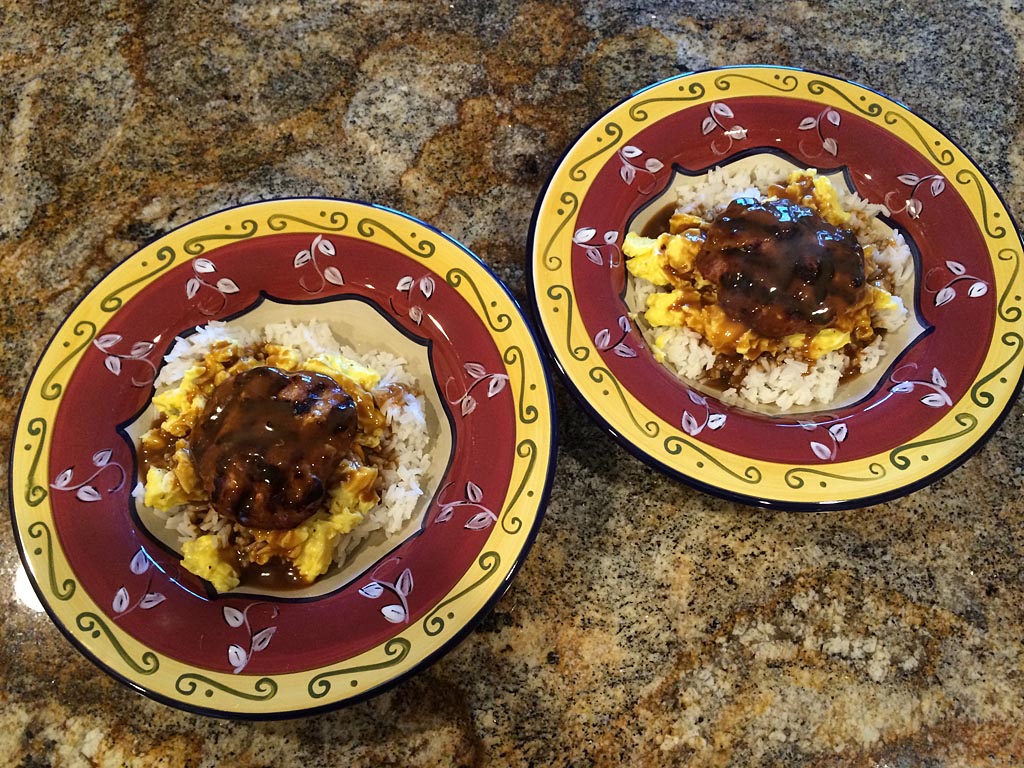 I built these loco mocos in the wrong order so you could see the grilled meat on top. OK, that's a lie. I just wasn't paying attention when I did it. The right way is to lay down a bed of white rice, then place the meat on the rice, put the eggs on top of the meat, and smother the whole thing with gravy.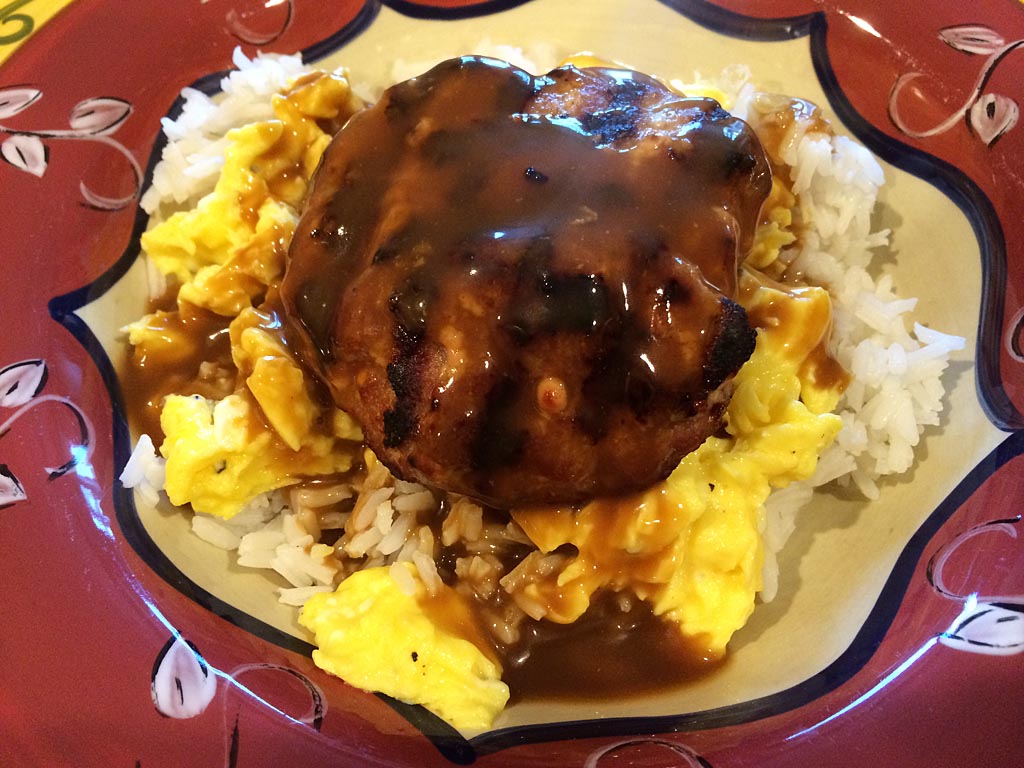 Make sure to reserve a spot on the sofa after dinner, 'cuz you're gonna need it.
Aloha!