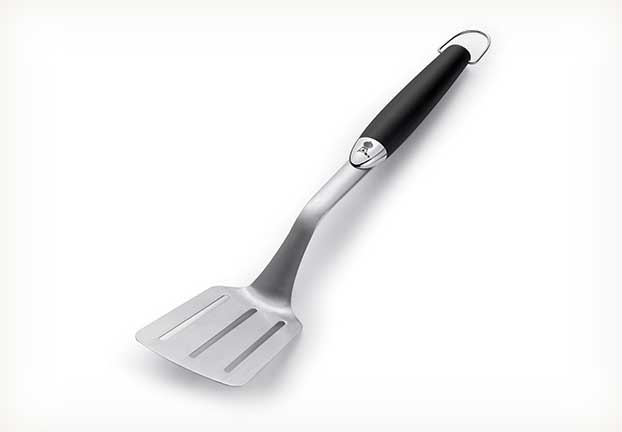 If you're in the market for a new spatula (and who isn't), this one's for you. It's the Weber 6620 Stainless Steel Spatula. Top-rated by Cook's Country magazine (June/July 2014), they write:
"Testers loved this spatula's slim, rounded, offset handle, remarking on the agility, sense of control, and confidence that it inspired. Particularly when the grill is really packed, this is your spatula."
Agility. Sense of control. Confidence. Sounds more like a BMW than a spatula!
The runner-up was the OXO Good Grips BBQ Turner. It took second place in the ratings because it does not feature the offset design of the Weber, making it less maneuverable on the grill.
The Weber 6620 Stainless Steel Spatula is available at Amazon.com.