For TVWBB GrillFest 2 on August 2, I grilled some USDA Prime ribeye steaks over lump charcoal in my Weber 26.75″ kettle. I used a salting technique that I read about in Cook's Illustrated magazine. Salting seasons the meat deep inside and alters the protein structure to make any steak even more tender. It works great whether grilling over charcoal or gas.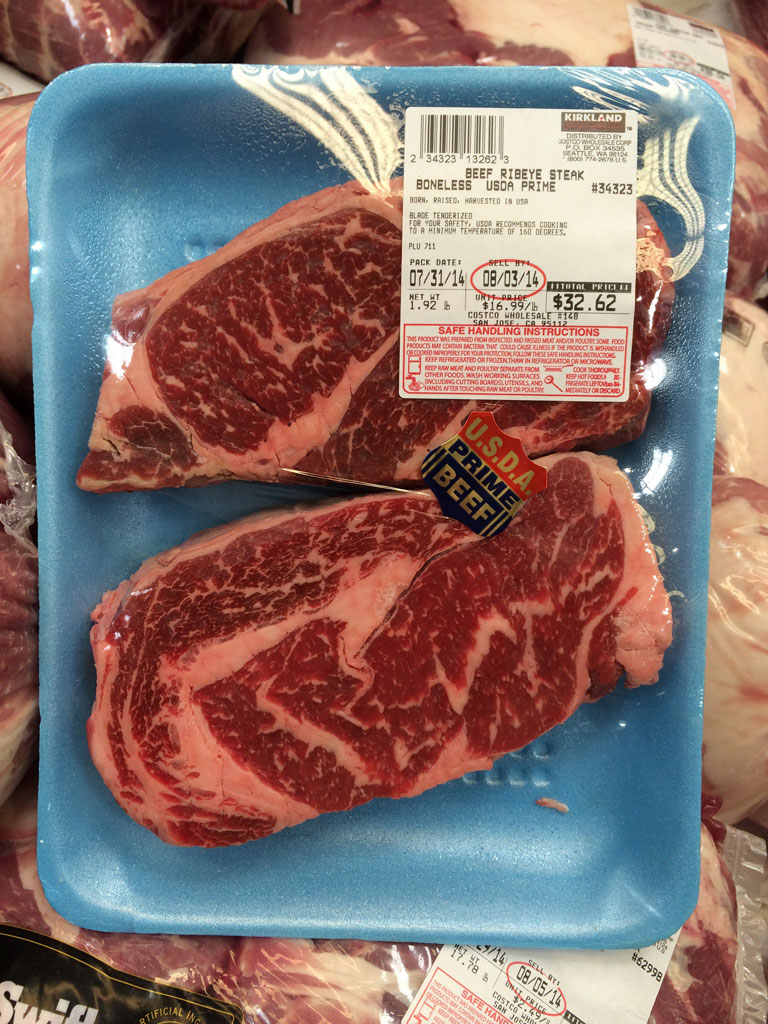 Two hours before grilling, pat the steaks dry with paper towels. Sprinkle both sides generously with kosher salt. Kosher salt is preferred because it's easier to sprinkle evenly over the meat than table salt. Cook's recommends 1.5 teaspoons per pound of meat, but I just eyeballed it.
Put the steaks in the refrigerator uncovered for two hours.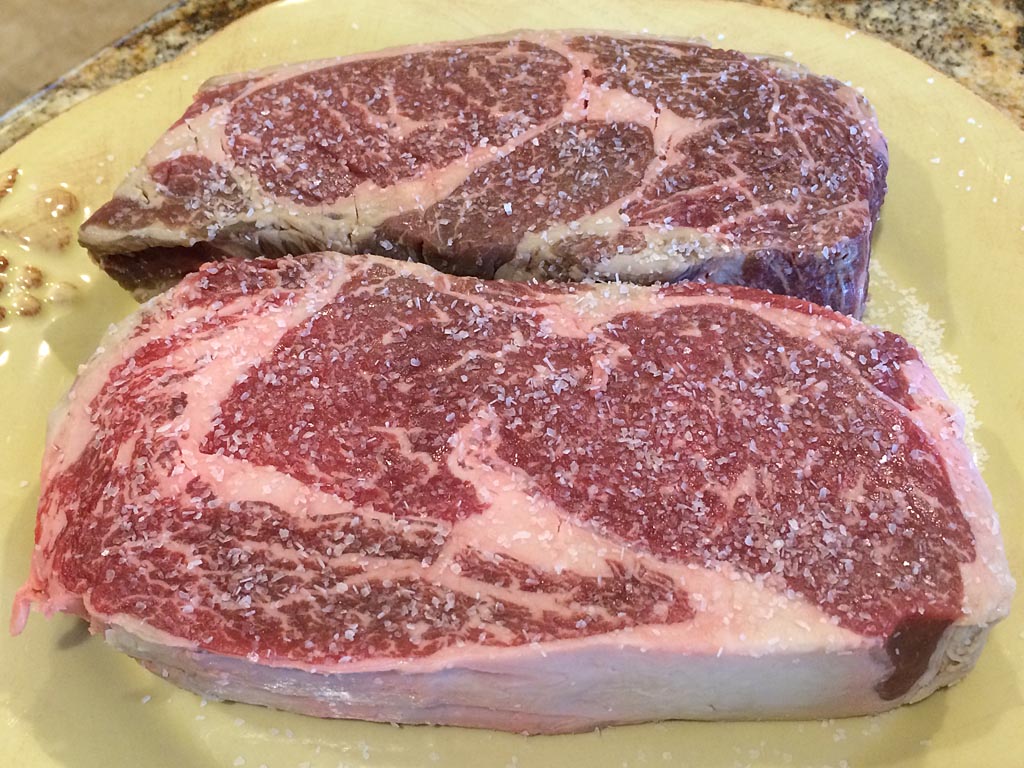 About 20 minutes before grilling, remove steaks from the fridge and pat dry again with paper towels. Sprinkle with freshly cracked black pepper to taste. Press the pepper into the surface to help it stick to the meat.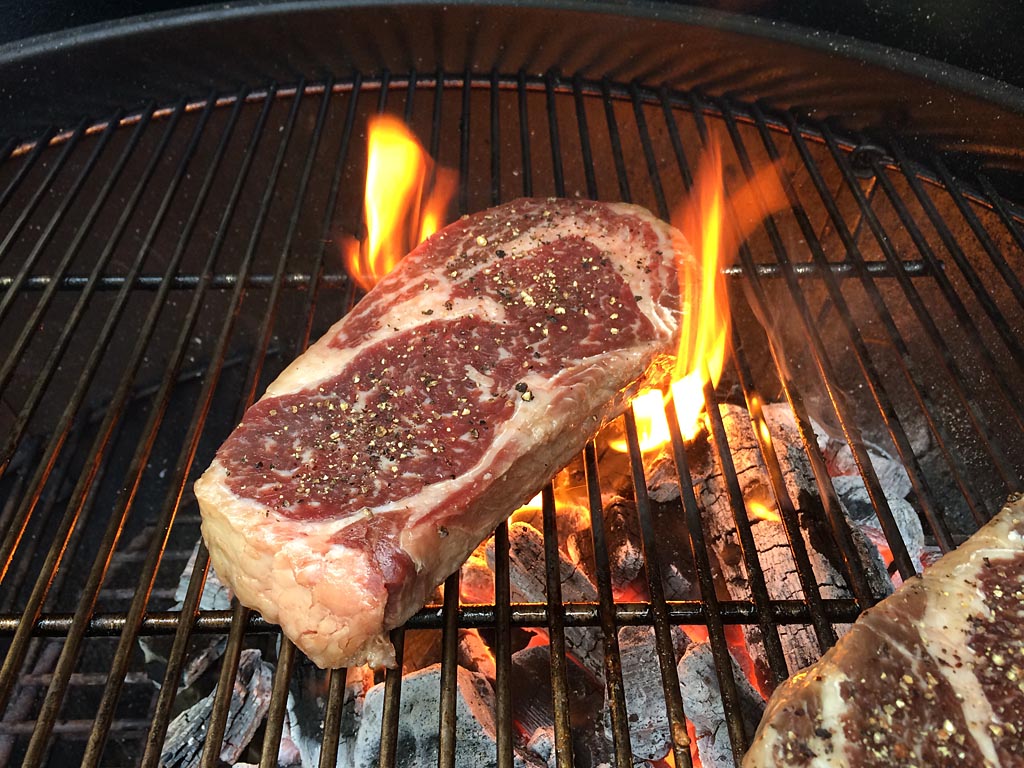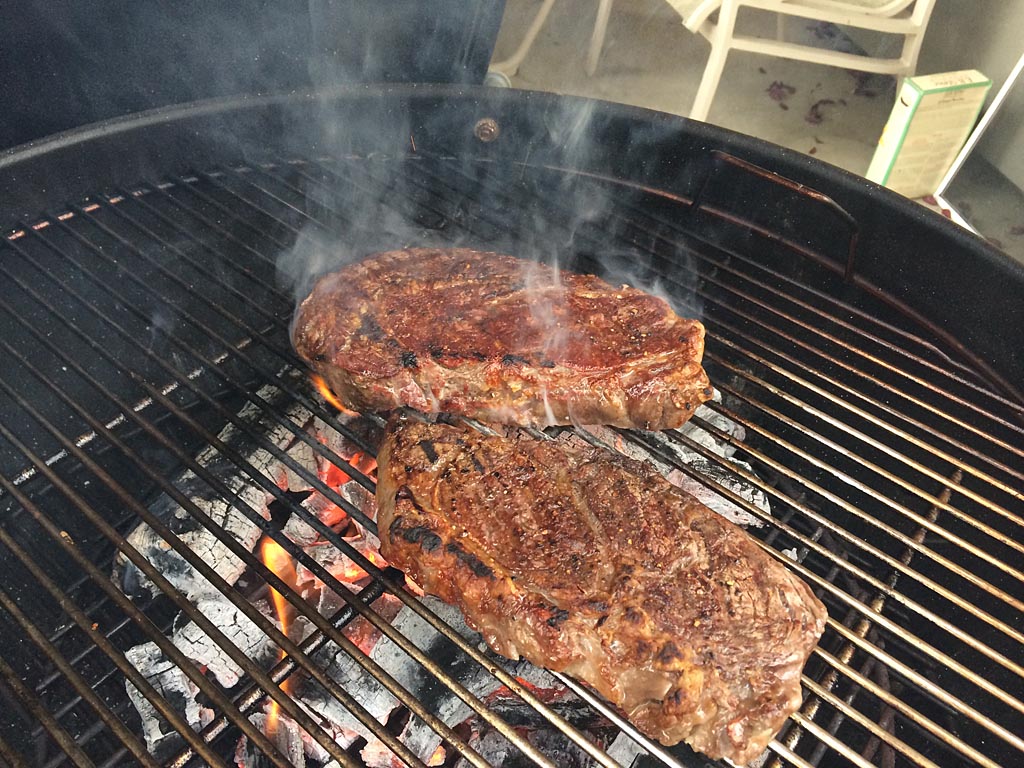 Grill to your preferred doneness. Remove from the grill, cover loosely with aluminum foil and let rest for just a few minutes before serving.