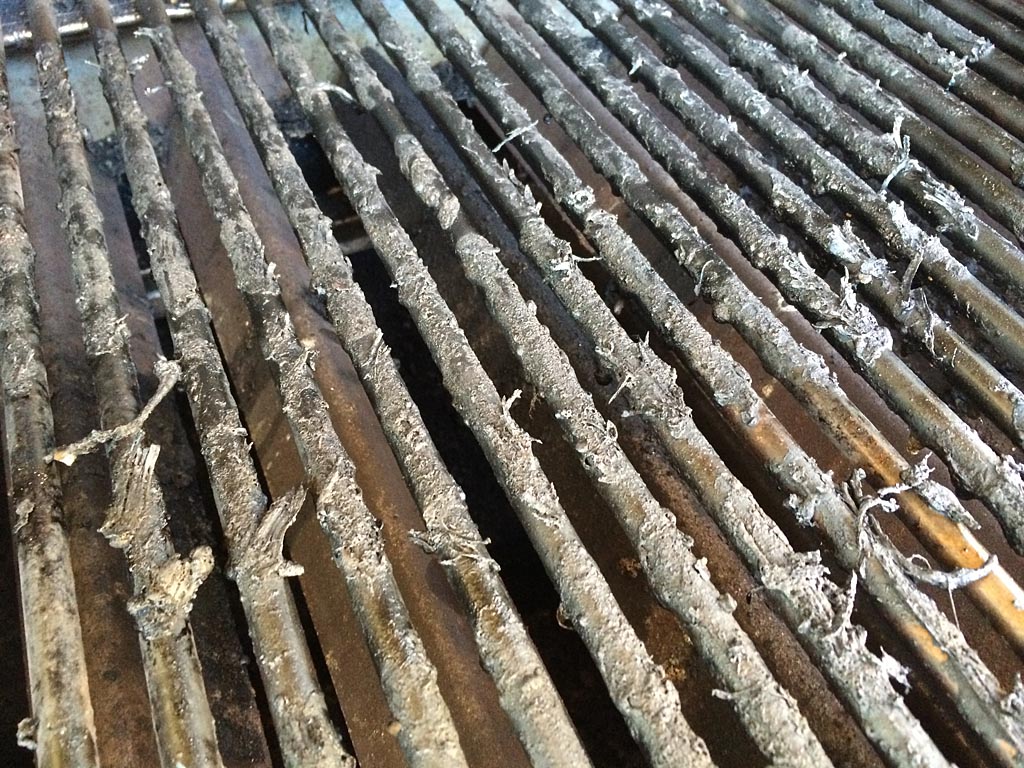 There are two, maybe three reasons why it's best to burn-off the grates in your gas grill before grilling, not after:
1) You preheat the grill and burn-off the grates in a single step, saving time and fuel.
2) There's zero chance of forgetfulness. If you burn-off after cooking, you go into the house and enjoy your meal, only to realize 30 minutes later that your grill is glowing cherry-red-hot out on the patio. In fact, on one occasion, I left the house to run errands with my Weber Summit 450 burning-off in the backyard. I'll never make that mistake again.
3) Leaving carbonized debris on raw cast iron grates between uses may help prevent rusting.