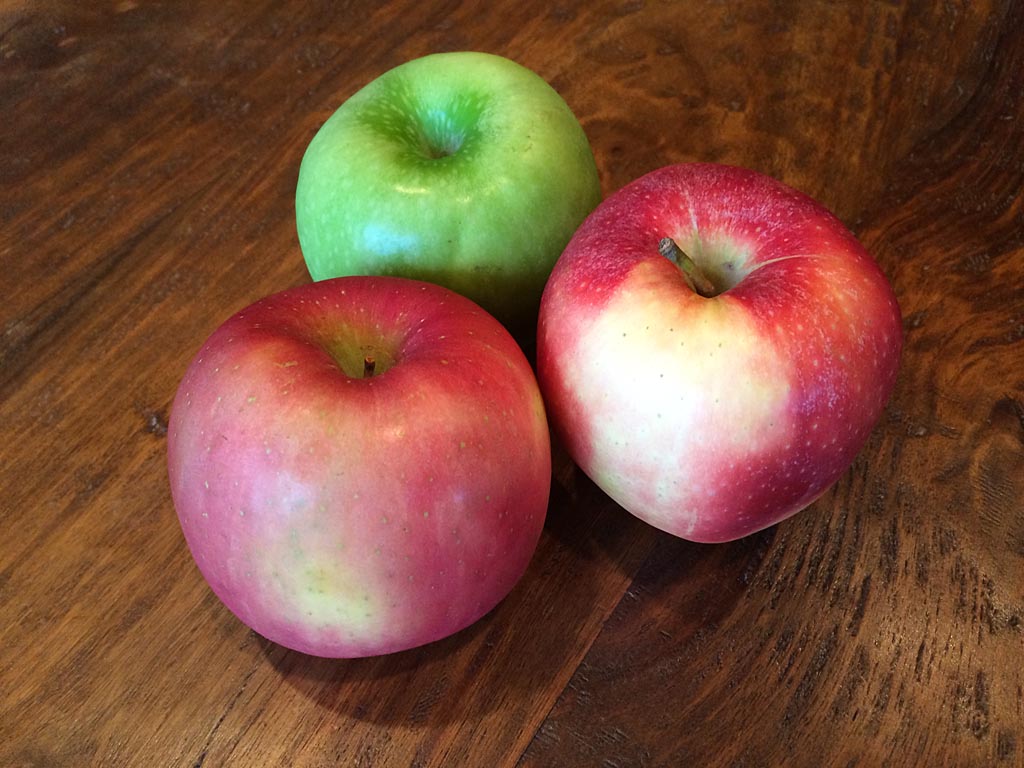 Apples are a wonderful fruit to grill. You've always got some in the fridge, they're quick and easy to grill, and they taste delicious!
This recipe is adapted from one published in Weber Grill Out Times in the Fall of 1997. You can download copies of this and other classic Weber newsletters at The Virtual Weber Bulletin Board.
For this recipe you'll need:
3 medium cooking apples, peeled, cut in half, and cored
1/4 cup butter, melted
2 Tablespoons light brown sugar, packed
1 Tablespoon lemon juice
1/4 teaspoon ground cinnamon
1/4 teaspoon ground nutmeg
Choose an apple that holds up well to baking, for example Granny Smith, Braeburn, Honeycrisp, or Golden Delicious.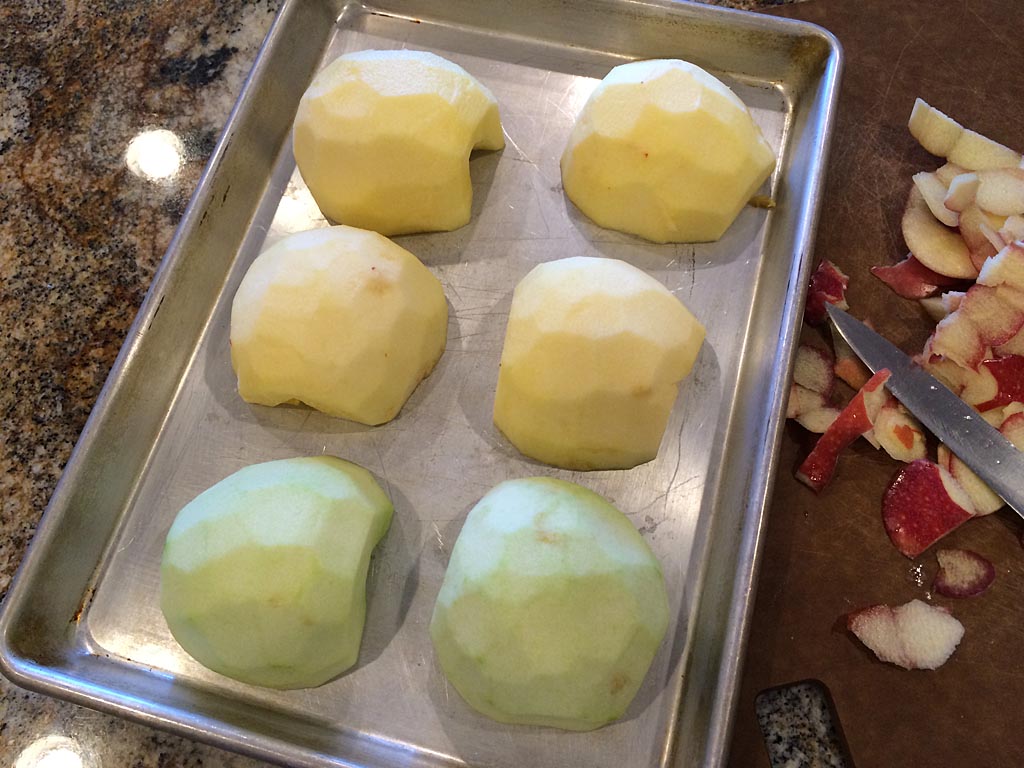 In a small bowl, combine melted butter, brown sugar, lemon juice, cinnamon, and nutmeg.
Preheat grill for 10 minutes, then hit the grates with a grill brush. Setup the grill for indirect medium heat.
Spray the cut side of each apple with non-stick spray. Place apples cut-side down on the grate, brush with sauce, and grill for 10 minutes. Turn apples cut-side up, brush with sauce, and grill another 10 minutes. Turn apples cut-side down one last time, brush with sauce, and grill another 10 minutes.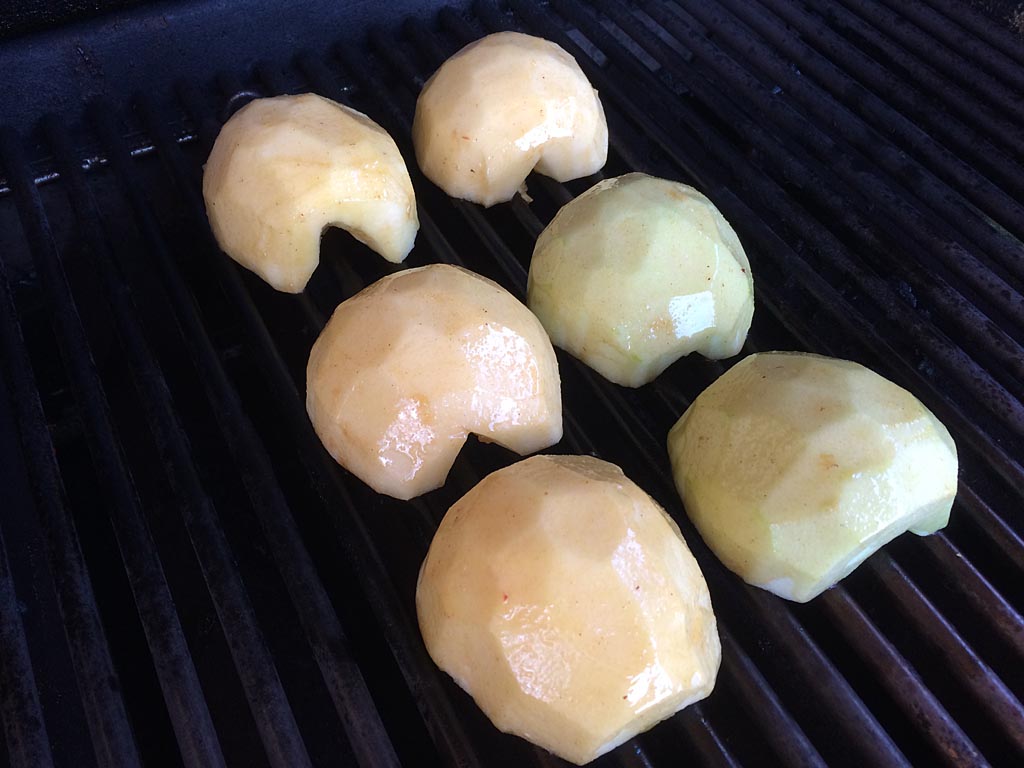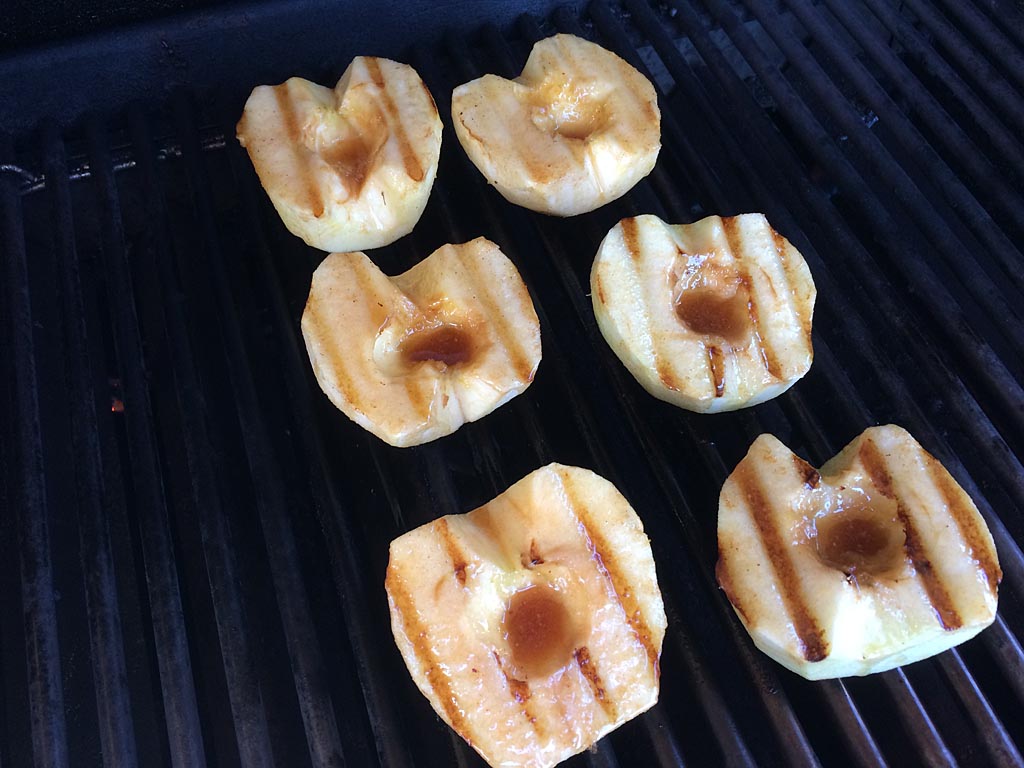 When finished grilling, apples should have nice grill marks on the cut side, will be slightly soft on the outside, but still crunchy on the inside.
Serve apples warm with a scoop of ice cream on the side.