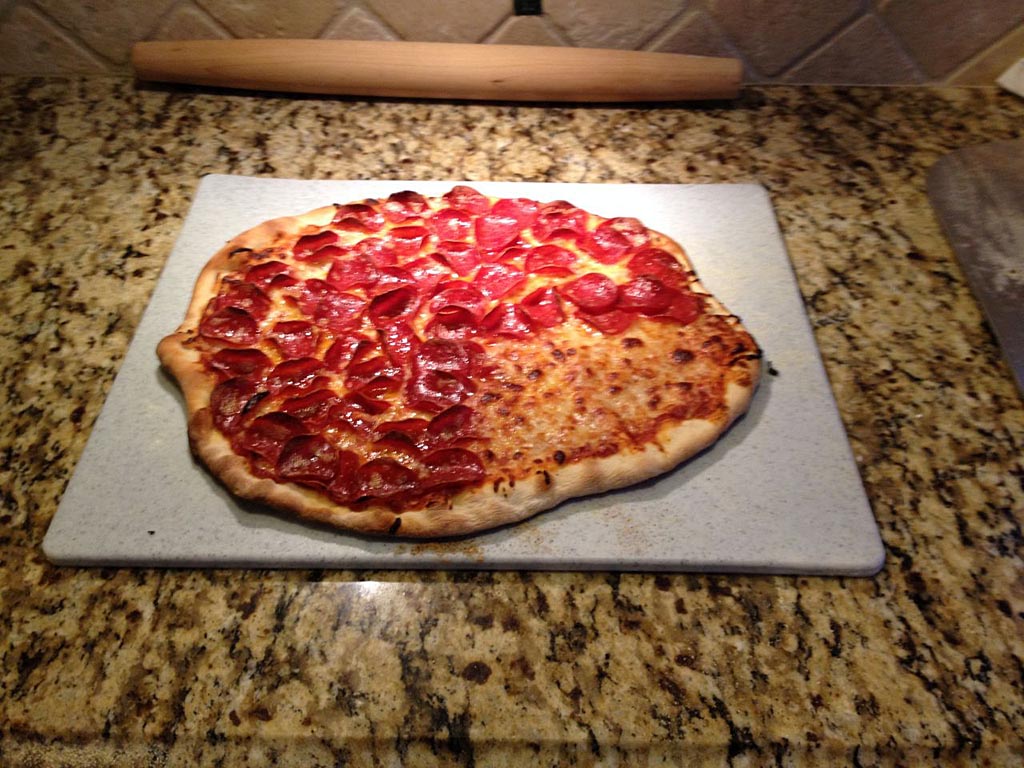 My friend John K likes to make pizzas using his Weber Genesis gas grill with the help of a bread machine for the dough. I've eaten his pizza and it is delicious!
Here are the ingredients for three thin crusts:
1 cup water
3 cups bread flour
1 package active dry yeast (not rapid rise)
1-2 TBSP olive oil
1-2 tsp kosher salt
1 TBSP sugar or honey (optional)
Corn meal for dusting the work surface
Follow your bread machine's directions for making dough using all the ingredients except the corn meal. When done, remove dough from the machine and let rest for 10 minutes, then divide into three equal pieces.
Preheat your gas grill and pizza stone on HIGH heat until very hot, approximately 600-700°F.
Roll-out one piece of dough into a thin crust on a cutting board. When finished rolling, immediately lift the crust and dust the board with corn meal to prevent sticking.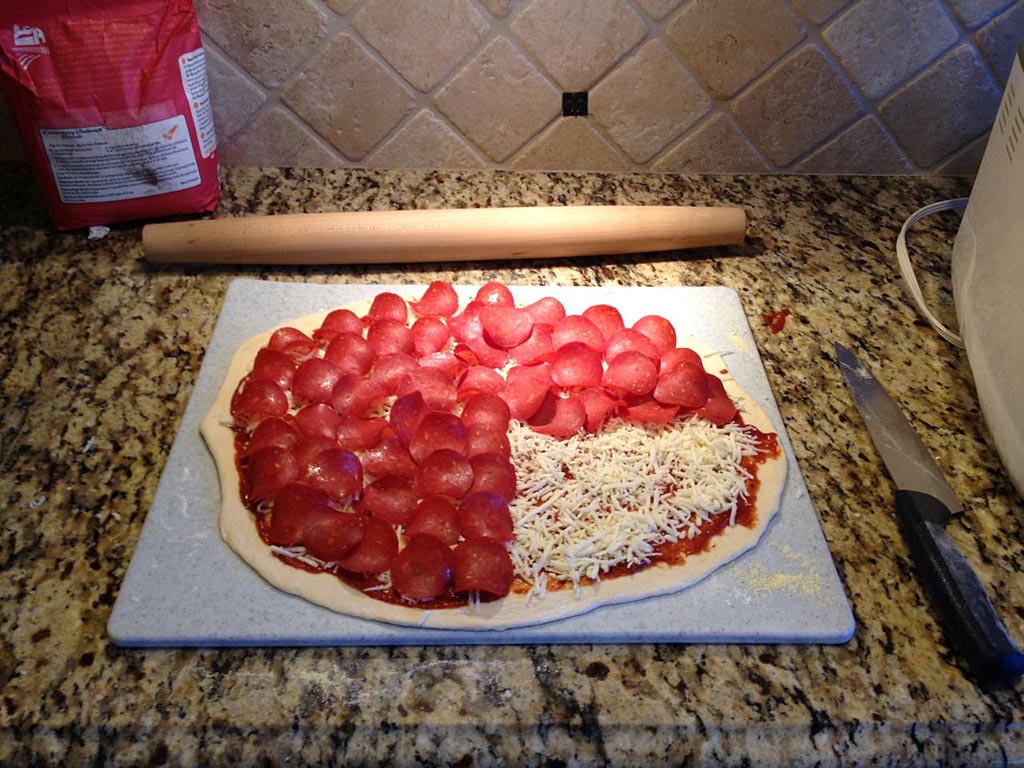 Apply tomato sauce, mozzarella cheese, and your favorite toppings. Slide the crust onto a thin metal peel (this works better than a thick wooden peel). Open the grill quickly, place the pizza on the stone, and close the lid.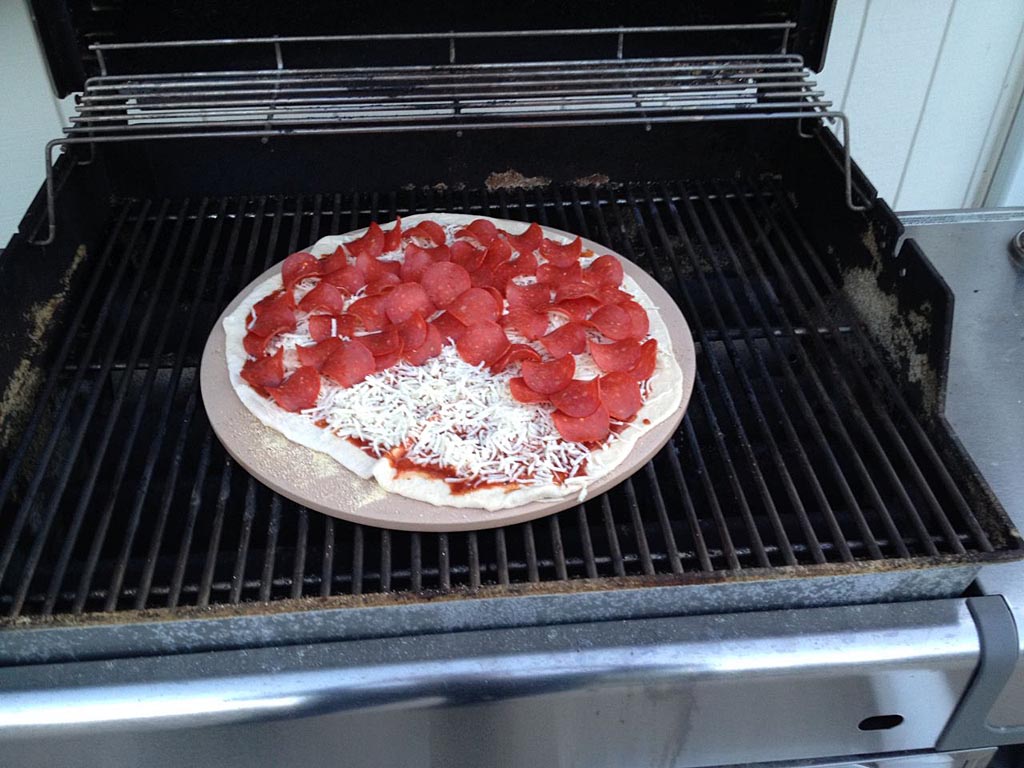 Bake for 7-10 minutes until the crust is crispy and the cheese is bubbly. Check progress with a quick peek under the lid to keep the grill temp up.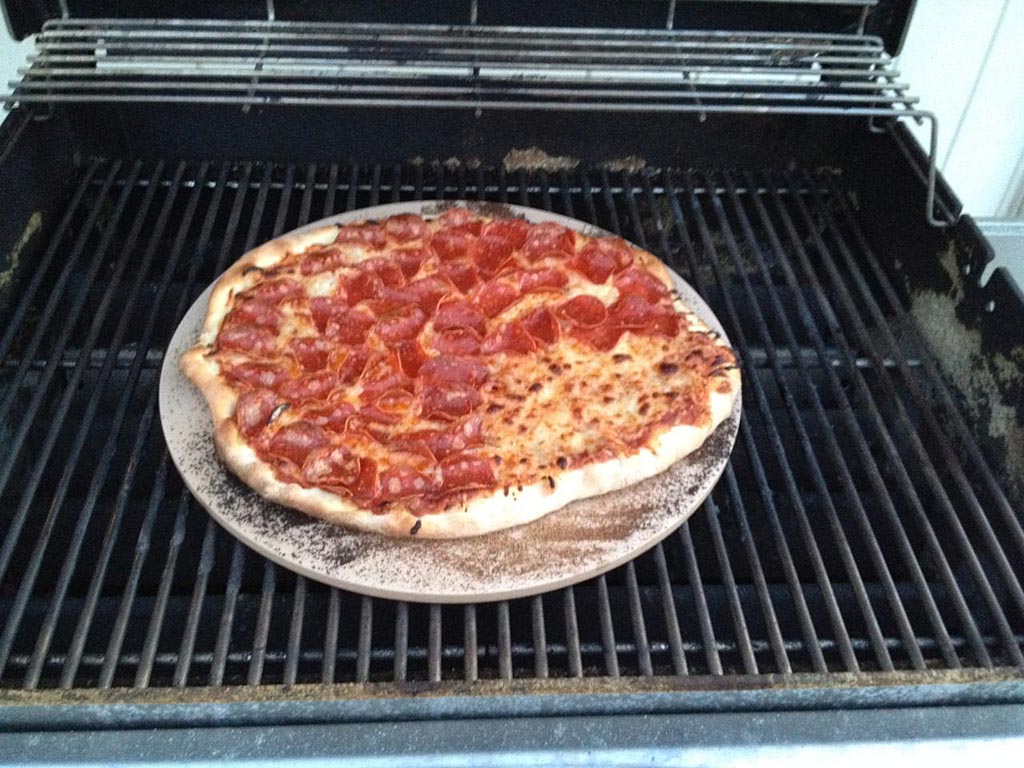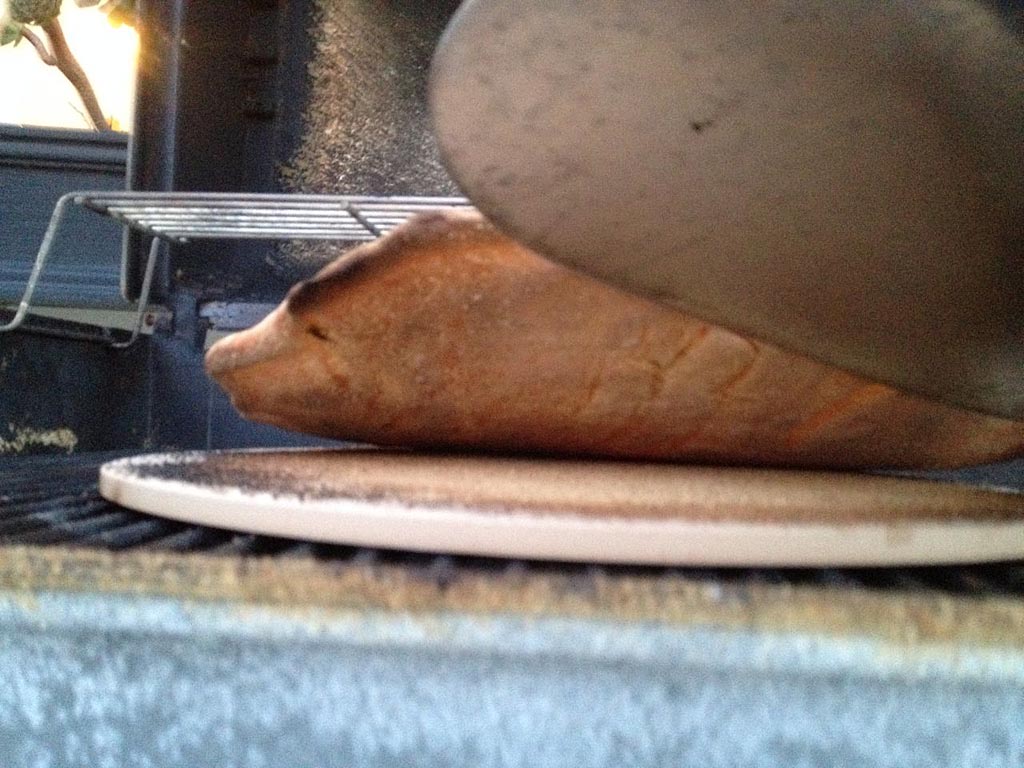 Once the first pizza is finished, let the grill temperature recover and repeat the process for the remaining two pizzas.