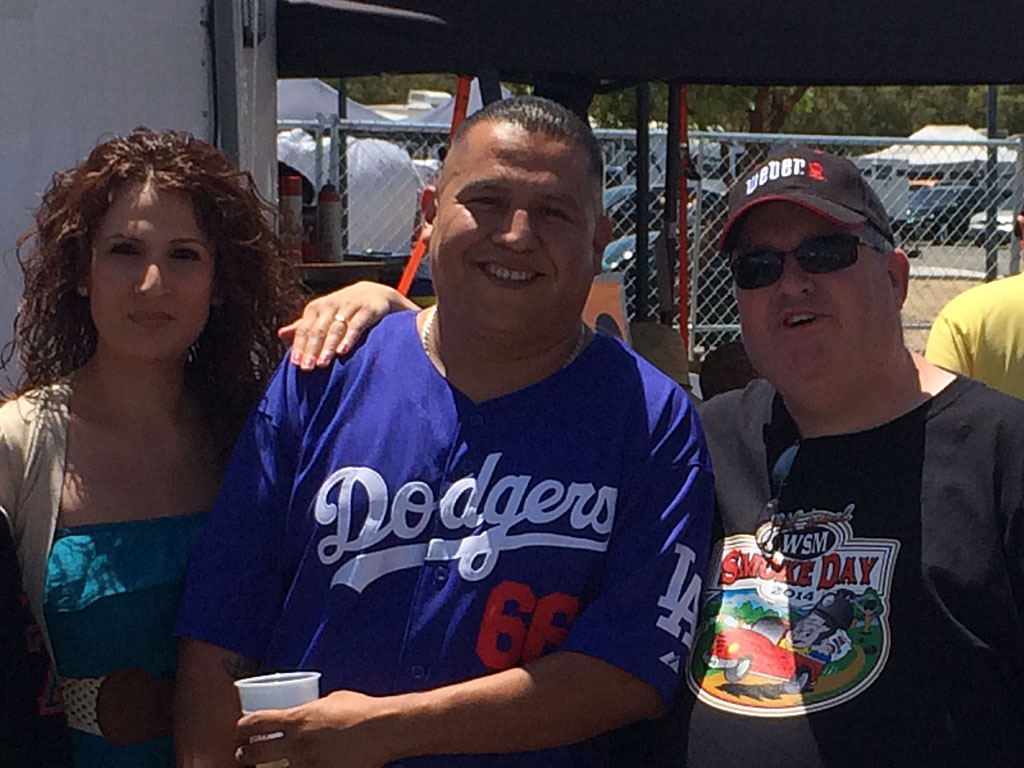 Tony and Maribel are grilling fanatics. They live in Southern California where the sunshine allows for outdoor grilling almost every day of the year, and they do just that using their collection of Weber grills. When not grilling, Tony makes low & slow barbecue on his Weber Smokey Mountain Cooker or uses a taco cart with a flat-top griddle to make amazing Mexican fare.
Don't think that Tony is the only one grilling in this household! Maribel knows her way around a Weber kettle and proves it in the photos they post on Instagram. Make sure to follow them to see what's on the grill tonight…their photos will make your mouth water, I guarantee!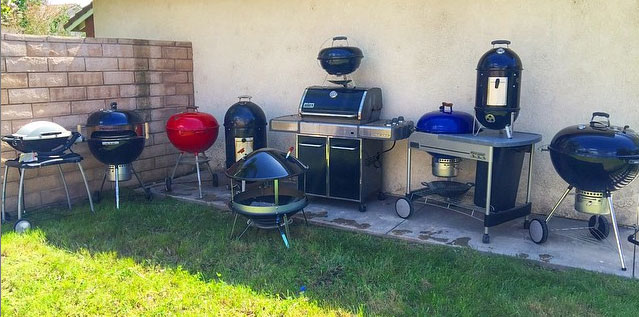 It's fair to say from the photo above that Tony prefers cooking over charcoal, but some time ago he picked up a Weber Genesis gas grill that he calls "Jennifer" and uses it to make a variety of things, including the carne asada shown here.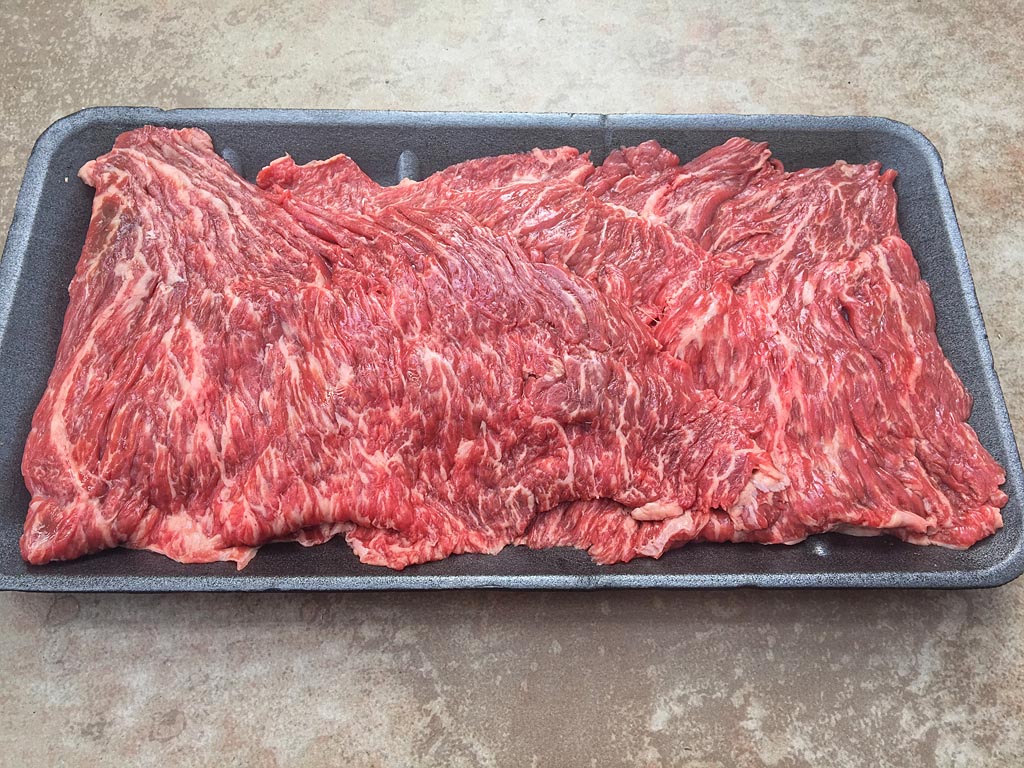 Tony starts with two pounds of flap meat and cuts it into pieces that can be easily managed on the grill. The meat goes into a bowl and gets sprinkled generously with Lawry's Seasoned Salt.
While the meat sweats, Tony prepares the marinade ingredients:
1/4 bunch of cilantro, chopped
1/2 white onion, cut into rings
Juice of 4 limes
Juice of 3 oranges
5 Tablespoons vegetable oil
1 Tablespoon cumin
1 Tablespoon black pepper
1 Tablespoon garlic powder
1 Tablespoon onion powder
3 jalapeño peppers, sliced in half
1 lime, cut into thin slices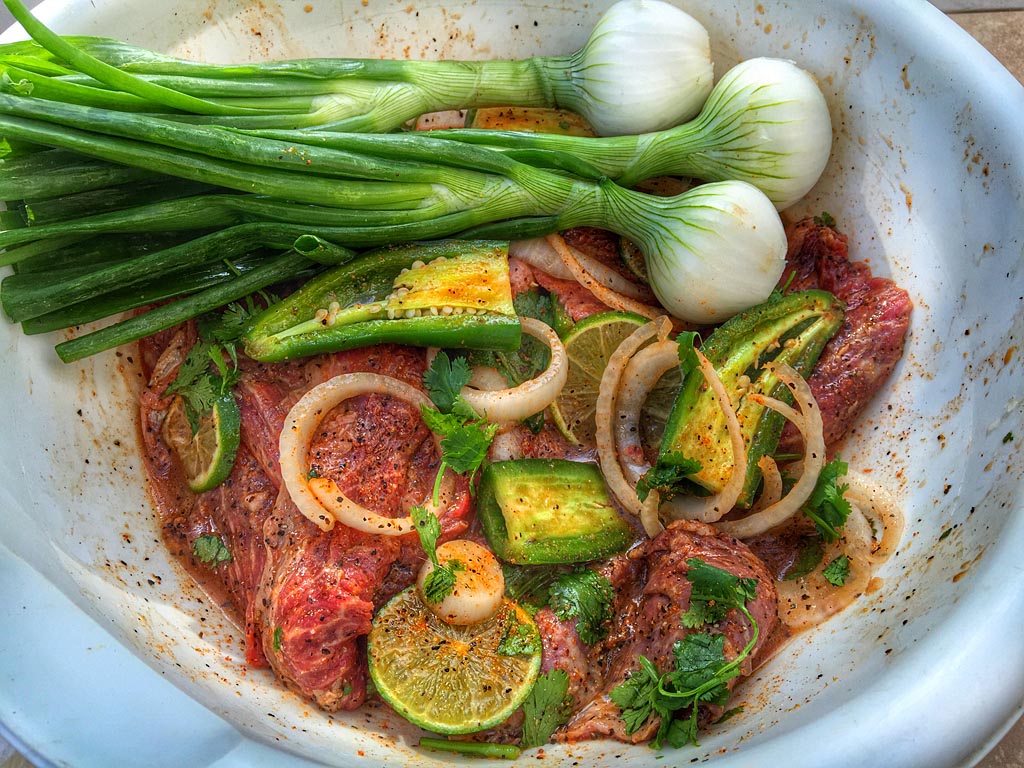 Combine all the marinade ingredients and add to the meat. Allow the meat to marinate for two hours. "As with tradition, I added green onions that get grilled and eaten on the side," says Tony.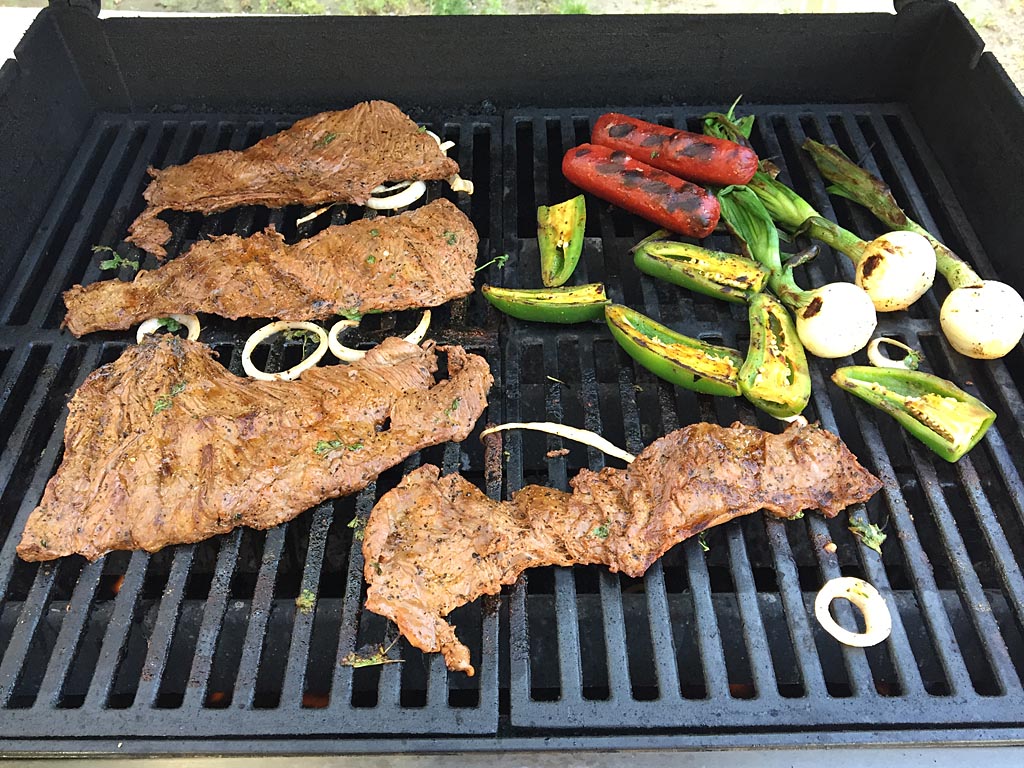 Preheat the grill to MEDIUM HIGH heat. Place the meat, onions and jalapeños on the grill and cook the meat to medium well doneness, about 8 minutes per side. Turn the veg once or twice to cook evenly. You'll notice that Tony snuck two hot links onto the grill for good measure.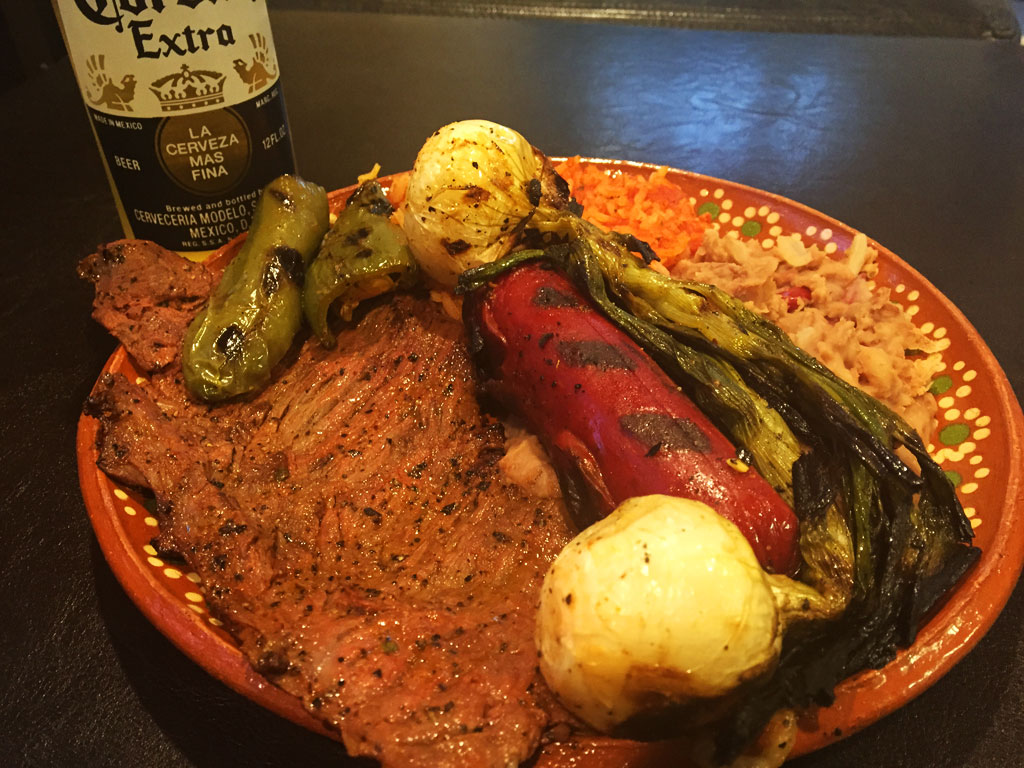 Tony and Maribel serve carne asada with red rice and refried beans and salsa roja on the side…and always an ice-cold cerveza! You'll find the recipes for the rice and beans on The Virtual Weber Bulletin Board:
Thanks to Tony and Maribel for allowing me to share this amazing dish!