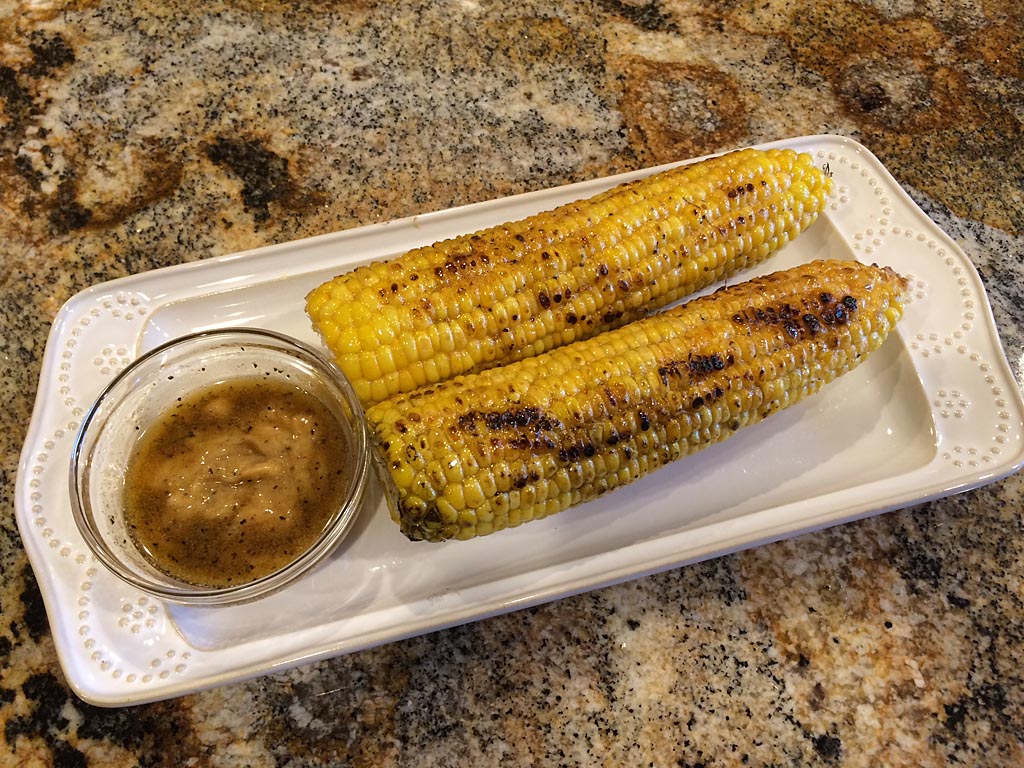 There's nothing better than summer corn, and unless you're standing out in a corn field eating it raw, there's no better way to prepare corn than to grill it.
This recipe for husk-grilled corn comes from Cook's Country Magazine, June/July 2015. You can follow the basic grilling technique described below and serve with butter, salt and pepper at the dinner table, or you can "guild the lily" by serving the corn with this brown sugar-cayenne butter.
I hope you enjoy it!
Husk-Grilled Corn with Brown Sugar-Cayenne Butter
Ingredients:
6 ears of corn in husks
6 tablespoons unsalted butter, softened
2 Tablespoons packed brown sugar
1/2 teaspoon table salt
1/2 teaspoon coarse black pepper
1/4 teaspoon cayenne pepper
Stir butter, brown sugar, salt, black pepper, and cayenne until smooth and combined.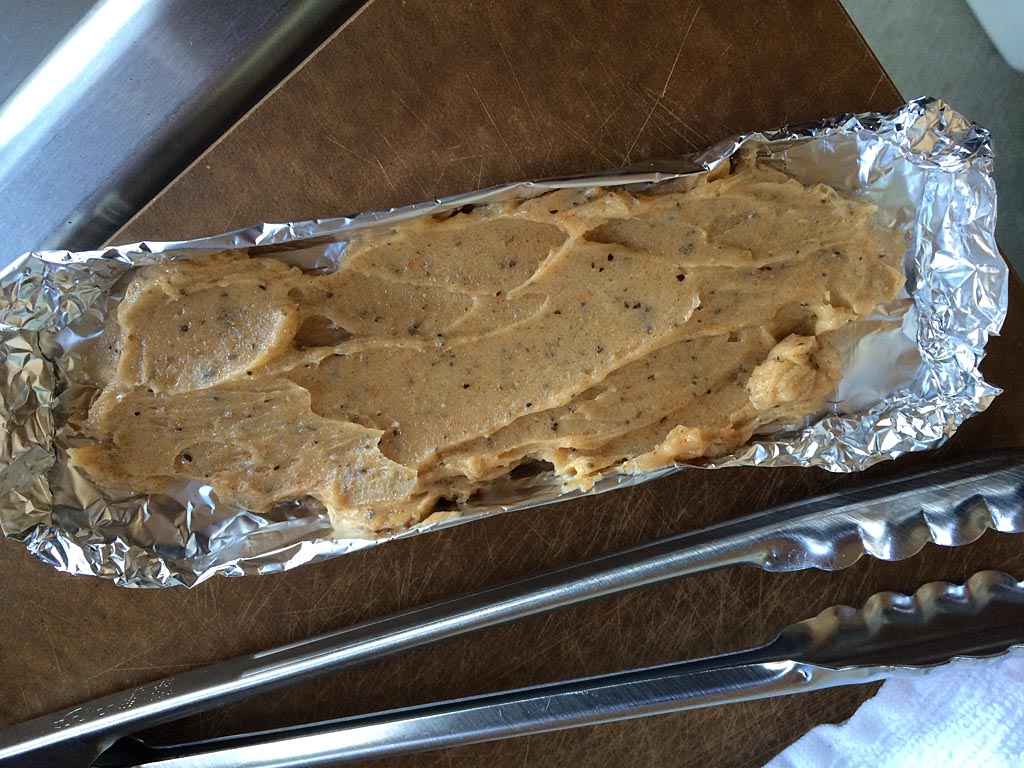 Make a foil boat to hold the butter mixture: Tear a sheet of heavy duty aluminum foil 12″ x 14″. Fold in half to 12″ x 7″. Roll up sides and crimp to form a boat just big enough to hold an ear of corn.
Place butter mixture into the foil boat.
Preheat your gas grill on HIGH for 15 minutes. Use a grill brush to scrub the grates clean.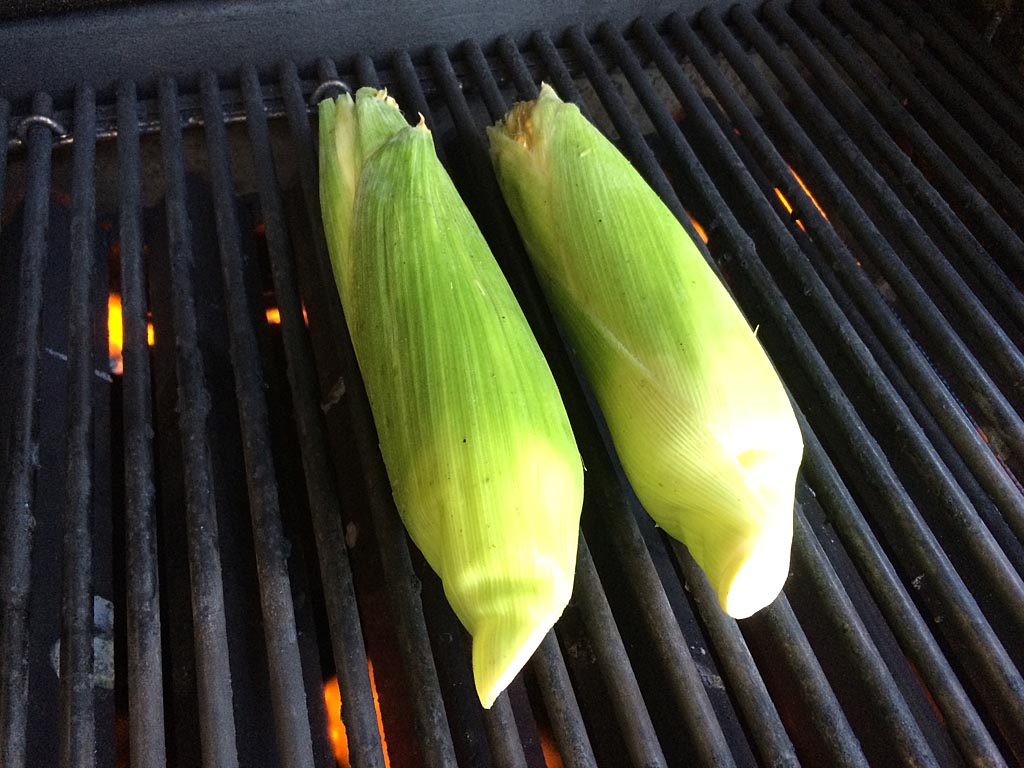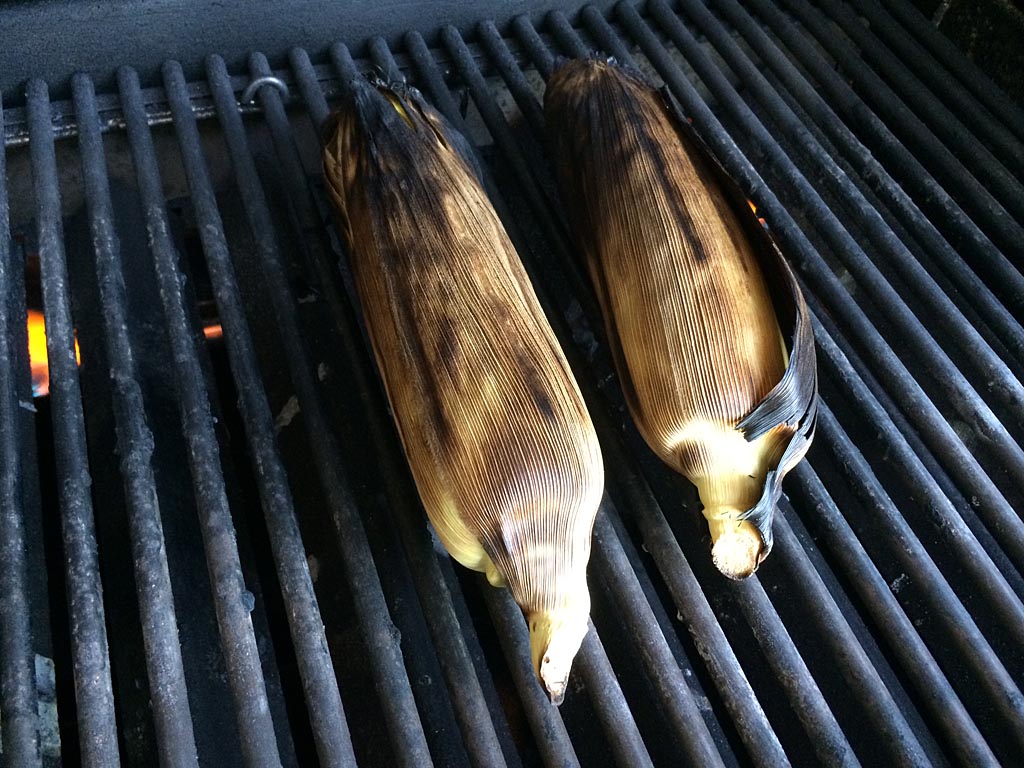 Cut silk from the end of each ear of corn. Put corn straight onto the ripping hot grill and close the lid. Cook 3 minutes, then use long tongs to give the corn a 1/4 turn. Repeat until 4 sides have been grilled, about 12 minutes total time. Corn is cooked when you pull back the husk to reveal steaming corn and bright yellow kernels.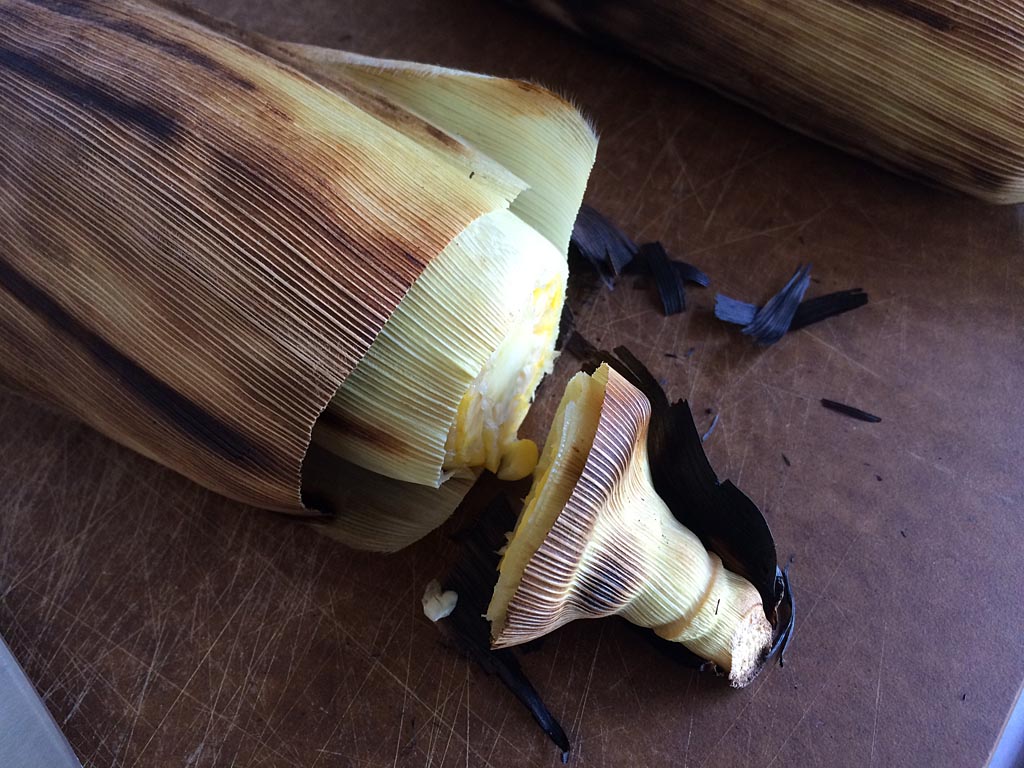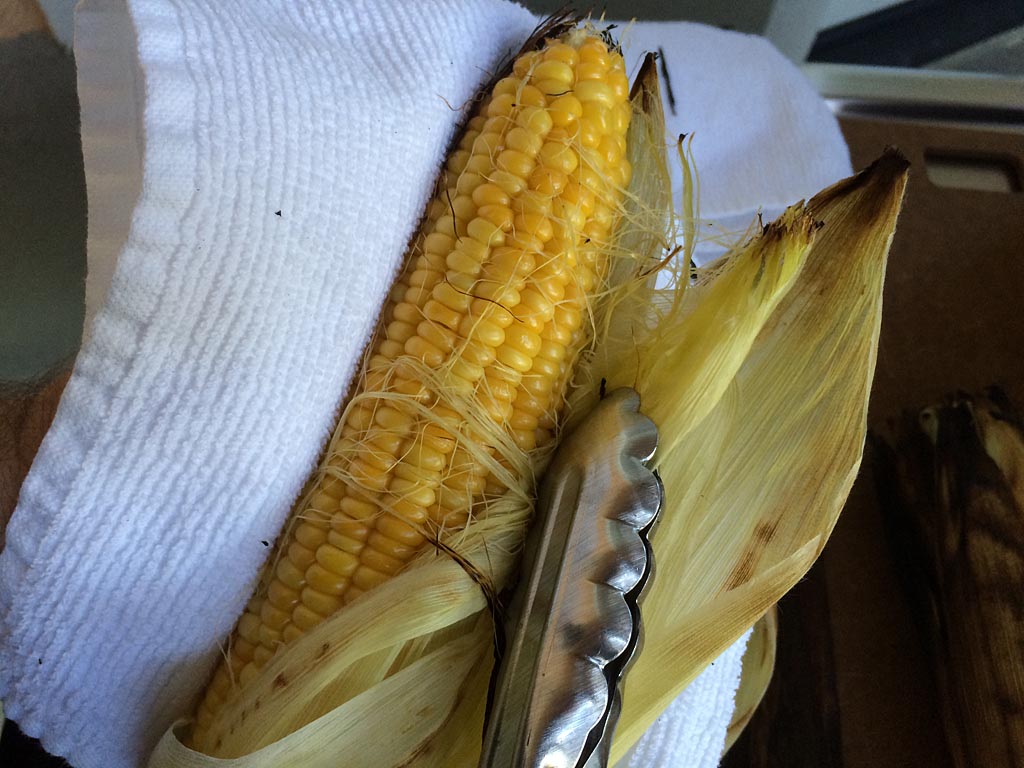 Remove corn to a cutting board. Cut off the stem ends. Carefully remove husks and silk using tongs and a towel.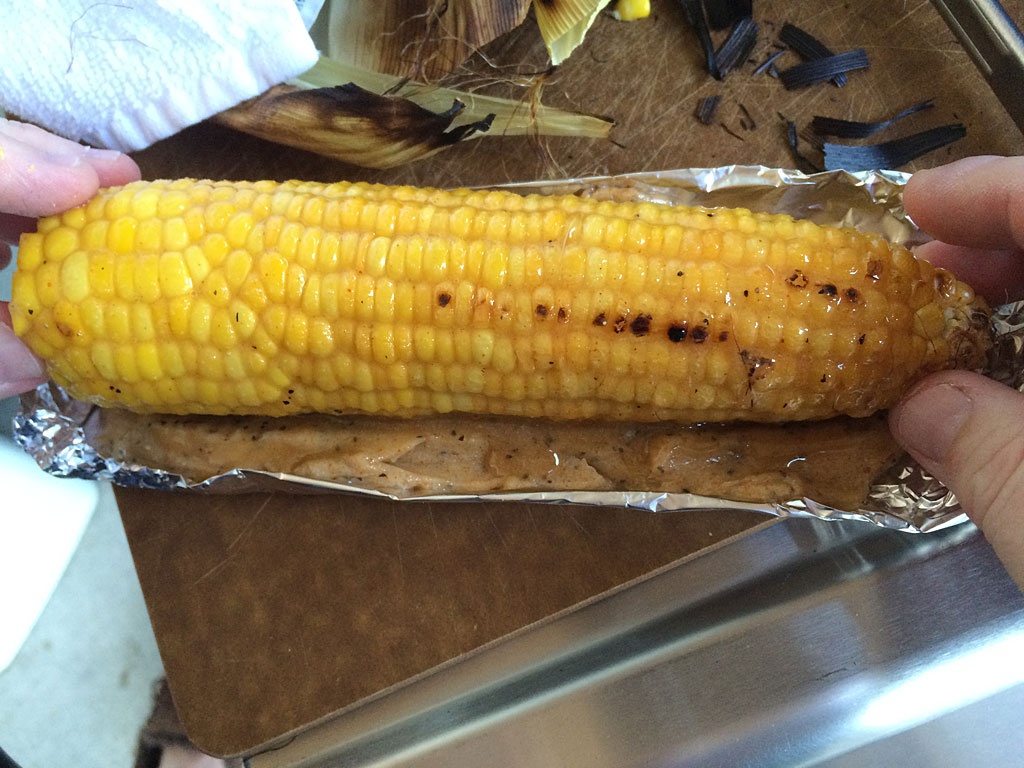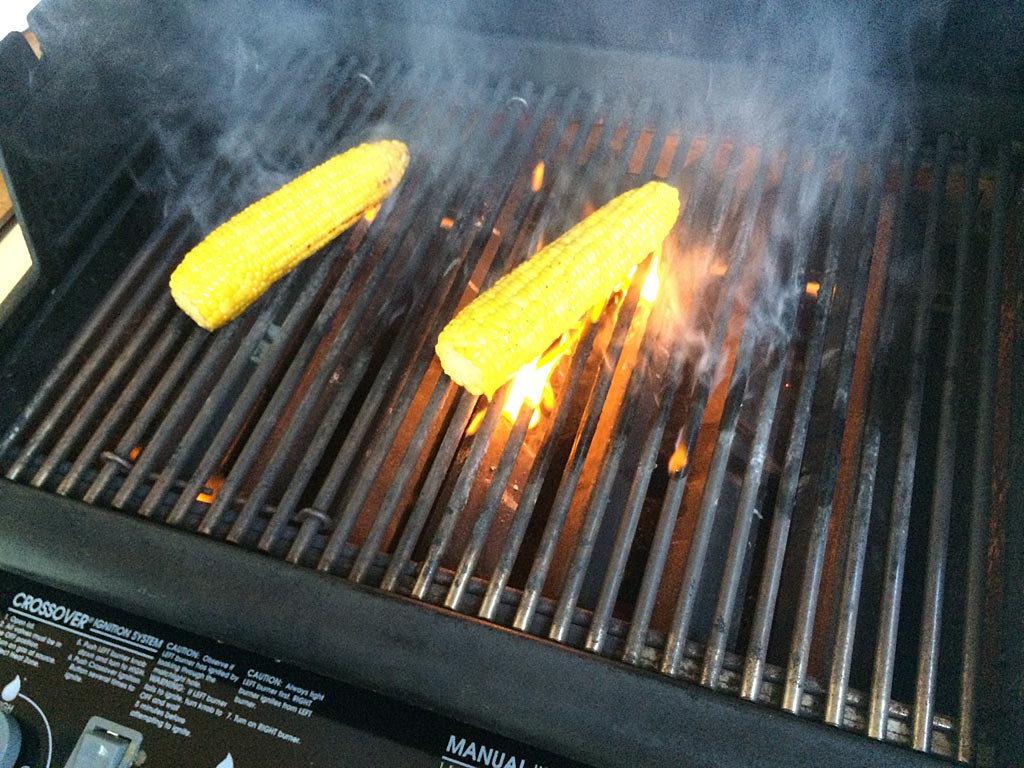 Roll corn in the butter mixture and return it to the grill with the lid open. The grill may initially flare-up and make some loud popping noises due to the butter. Move the corn around to avoid flames, turning frequently until there is some char, maybe 3-5 minutes max. If you see any soot on the corn due to burned butter from the initial flare-up, gently wipe it off with a towel.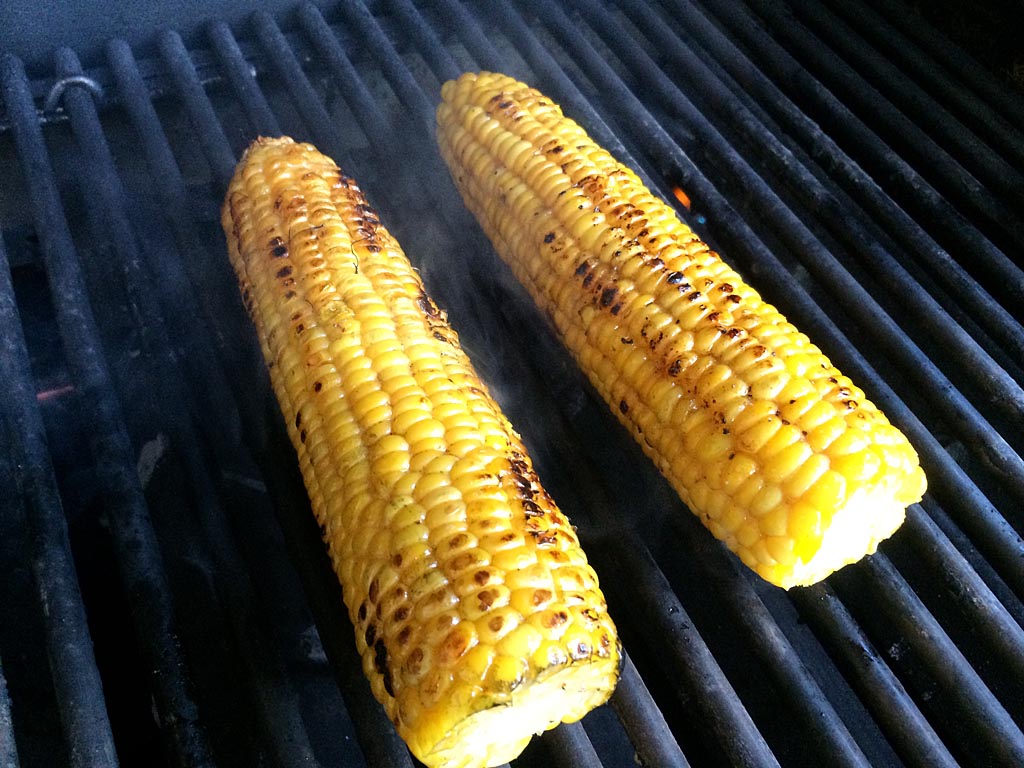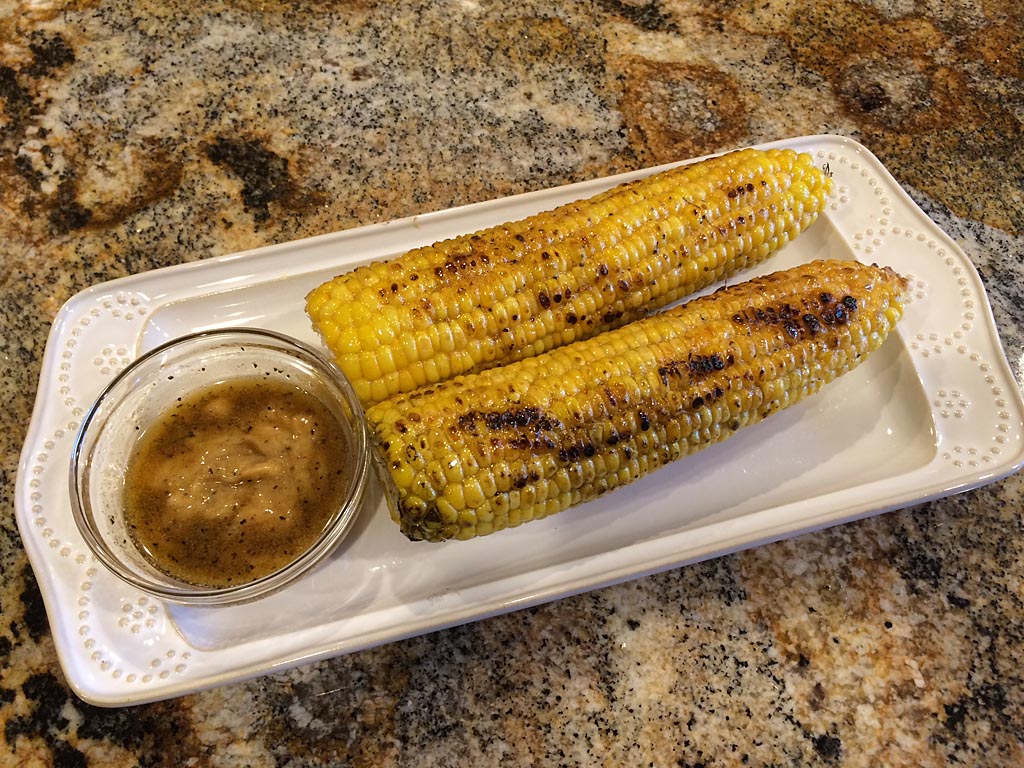 Remove corn from the grill. Roll again in the butter mixture. Serve with any leftover butter on the side.
This corn is sweet with a little heat. You may notice a slight caramel corn note. Delicious!