There's yet another crop of new grilling books out for 2015. And here you thought everything had been written about our favorite outdoor cooking method…
Take a look at these new offerings. If you like any of these, let us know on The Virtual Weber Bulletin Board.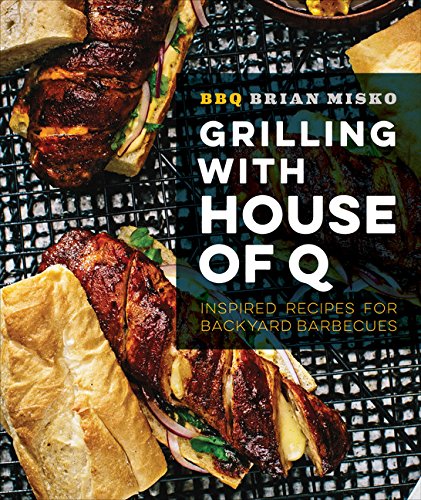 Amazon.com says, "If you love the taste of barbecue but worry about cooking the perfect steak or if you're a whiz with burgers but want to grill other foods or if you harbor aspirations of presenting your own smoked brisket to a panel of trained judges, then this book is for you. BBQ Brian has spent more than a decade smoking and grilling foods, competing against other pit masters and learning from some of the best in the business. And not only does he regularly win awards for his barbecue and House of Q BBQ sauces, but he's now one of the most sought-after teachers around. Why? Because he tells a great story, makes learning fun and easy and freely shares his recipes and his love of good food. Grilling with House of Q is part handsome cookbook, part instruction manual and part story collection. The result is that rare volume that entertains and becomes your go-to for delicious, no-fail smoked ribs, shrimp tacos, pulled pork and pit beans—or burritos, mac 'n' cheese and baklava—all prepared on your grill and all eagerly anticipated by friends, backyard neighbors and barbecue judges."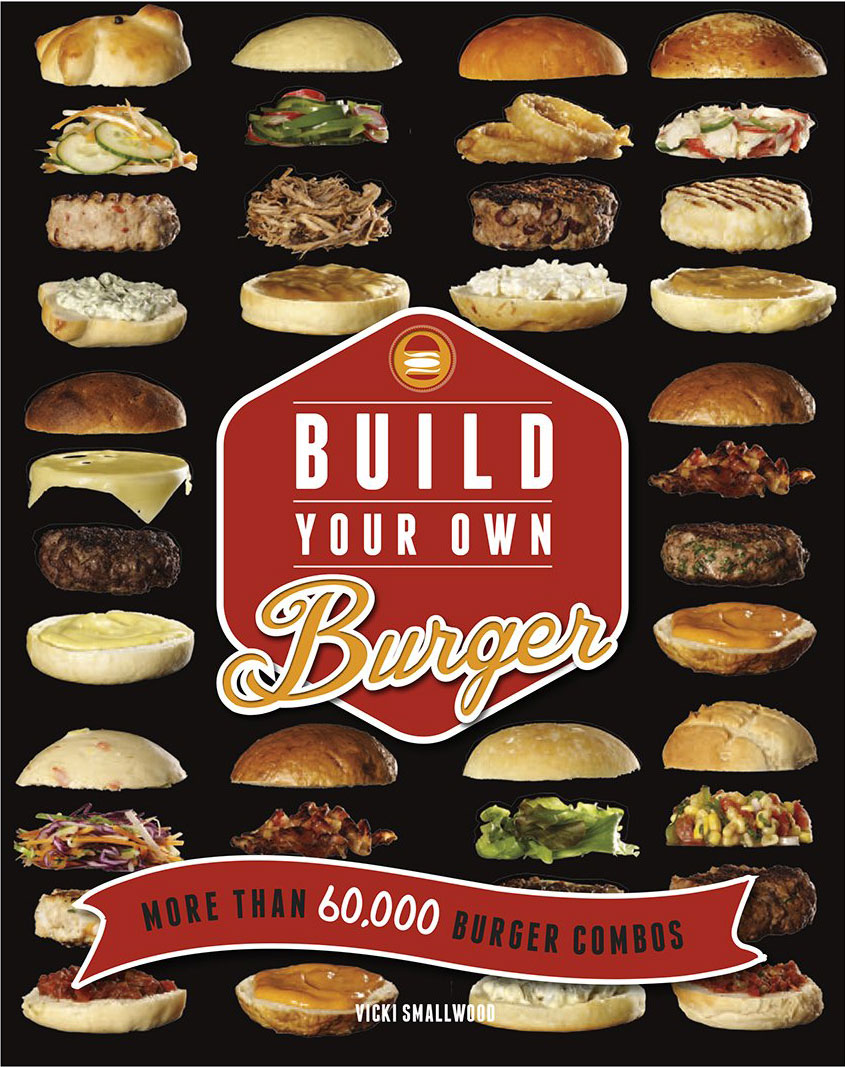 Amazon says, "Want to take your burger making skills to a whole new and exciting level? Let Build Your Own Burger show you how. This fun and practical guide to creating delicious and original burgers has literally thousands of combinations. In this inventive and fun format, ingredients are split into four categories – the buns, the sauces, the patties, and the toppings – each image presented in its own panel. Mix and match the panels to create your ideal burger. A comprehensive section covers the basics, including equipment, ingredients, and troubleshooting tips to get you started. The tasty-looking photography and the clever format will inspire cooks to create unique and mouth-watering flavor combinations such as: A fiery Chili Bun with a Beef Jalapeno Patty, topped with Sweet Chili Mayo and a Cooling Cucumber Salad or an Olive Ciabatta bun with a Field Mushroom Patty, topped with Vine-Ripened Tomato Salsa and Grilled Halloumi. With easy-to-follow recipes and photographs of all the elements, even a beginner can create luscious burgers in no time at all. Filled with burger ideas for any occasion and every palate, this really is the only burger book you'll ever need."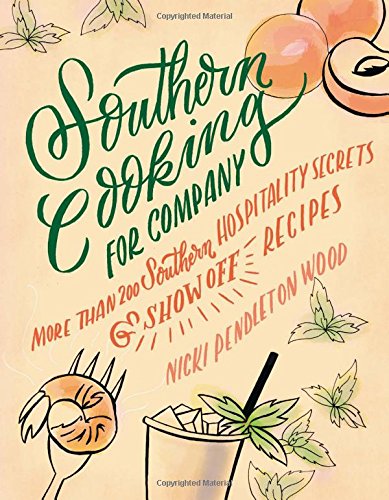 Not a grilling book per se, but with some imagination many of the main dish recipes can be adapted to the grill. This book is probably worth owning just for the side dish and dessert recipes alone!
Amazon says, "Nicki Pendleton Wood has gathered recipes from more than 100 Southerners that they prepare when company is coming. These are the show-off recipes hosts pull out when guests are on the way, whether for an intimate evening with another couple, a party for 100 people celebrating a milestone birthday, or anything in between. In addition to the recipes, contributors share their secrets for making guests feel at home."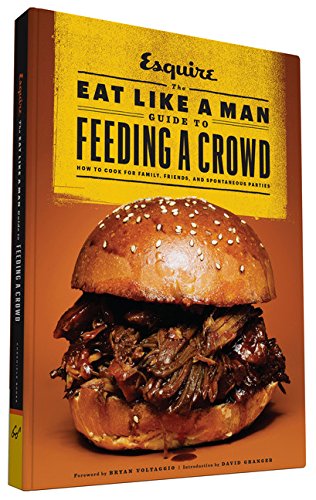 Amazon says, "This welcome follow-up to Esquire's wildly popular Eat Like a Man cookbook is the ultimate resource for guys who want to host big crowds and need the scaled-up recipes, logistical advice, and mojo to pull it off whether they're cooking breakfast for a houseful of weekend guests, producing an epic spread for the playoffs, or planning the backyard BBQ that trumps all. With tantalizing photos and about 100 recipes for lazy breakfasts, afternoon noshing, dinner spreads, and late-night binges—including loads of favorites from chefs who know how to satisfy a crowd, such as Linton Hopkins, Edward Lee, and Michael Symon—this is the only cookbook a man will ever need when the party is at his place."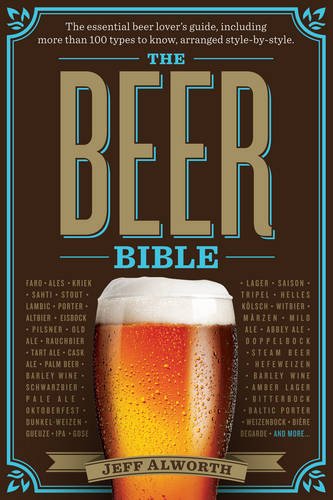 Amazon says, "It's finally here—the comprehensive, authoritative book that does for beer what The Wine Bible does for wine. Written by an expert from the West Coast, where America's craft beer movement got its start, The Beer Bible is the ultimate reader- and drinker-friendly guide to all the world's beers.
"No other book of this depth and scope approaches the subject of beer in the same way that beer lovers do—by style, just as a perfect pub menu is organized—and gets right to the pleasure of discovery, knowledge, and connoisseurship. Divided into four major families—ales, lagers, wheat beers, and tart and wild ales—there's everything a beer drinker wants to know about the hundreds of different authentic types of brews, from bitters, bocks, and IPAs to weisses, milk stouts, lambics, and more. Each style is a chapter unto itself, delving into origins, ingredients, description and characteristics, substyles, and tasting notes, and ending with a recommended list of the beers to know in each category. Hip infographics throughout make the explanation of beer's flavors, brewing methods, ingredients, labeling, serving, and more as immediate as it is lively.
"The book is written for passionate beginners, who will love its "if you like X, try Y" feature; for intermediate beer lovers eager to go deeper; and for true geeks, who will find new information on every page. History, romance, the art of tasting, backstories and anecdotes, appropriate glassware, bitterness units, mouthfeel, and more—it's all here. Plus a primer on pairing beer and food using the three Cs— complement, contrast, or cut. It's the book that every beer lover will read with pleasure, and use with even more."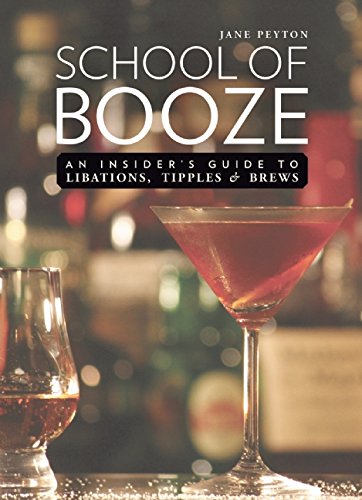 Amazon says, "Humans were seeking out alcohol millions of years before the word "keg" was coined. School of Booze contains everything you have ever wanted to know about alcoholic beverages, from how to make absinthe to the cultural history of zythos (beer). It covers the discovery and invention of fermented alcohol, ancient history, toasting, alcohol and health, alcohol's role in religion, origin of slang expressions, virtually every known form of alcoholic beverage and their histories, temperance and prohibition movements and law, and much more. Packed with fascinating miscellany and curious facts to entertain your friends at the pub, this book is an essential compendium of knowledge about what essayist Dr. Samuel Johnson called life's "second greatest pleasure." It is the perfect gift for yourself, or for anyone who enjoys raising a glass to good health. Bottoms up!"