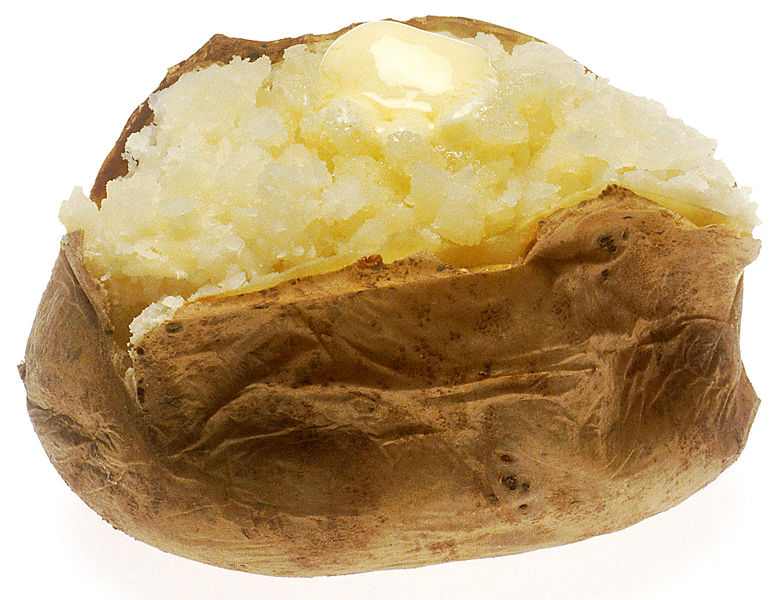 In my opinion, nothing goes better with a grilled steak than a tender, fluffy baked potato. I've always baked them in a 400°F oven for 45-60 minutes and then poked with a knife to determine doneness…sometimes without much success. I cut into the potato and find the center a bit under cooked.
The folks at Cook's Illustrated magazine tackled the question of The Perfect Baked Potato in their January/February 2016 issue. They determined that the optimal internal temperature for a uniformly fluffy baked potato is 205-212°F. Cook's suggests baking potatoes at 450°F for 45-60 minutes until the largest potato registers 205°F in the center.
So now you've got yet another reason to own a good quality instant-read thermometer! Next time you bake a potato, probe it to ensure the perfect internal temp!