Did you know that your Weber gas grill contains spider screens? Did you know that you need to occasionally inspect and clean them? If you didn't know these two facts, read on.
When the performance of your Weber gas grill seems to be lacking—for example, it's not achieving the high temps it used to—the first thing you should check is the condition of the burner tubes. If the tubes are covered with cooking debris and scale and the flame pattern is more yellow than blue, the burner tubes need to be cleaned.
But there's a part of the burner tube system that is frequently overlooked during cleaning. Even I overlooked it when I wrote an article about how to deep clean a Weber gas grill, and that is inspecting and cleaning the burner tube spider screens.
At the end of each burner tube where it meets the gas manifold, you'll see a small piece of metal screen that covers an opening in the tube. The opening allows air to mix with gas in the tube, and the screen prevents spiders and other insects from moving in and setting up shop—spinning webs, having babies, and doing other stuff that clogs the burner tube.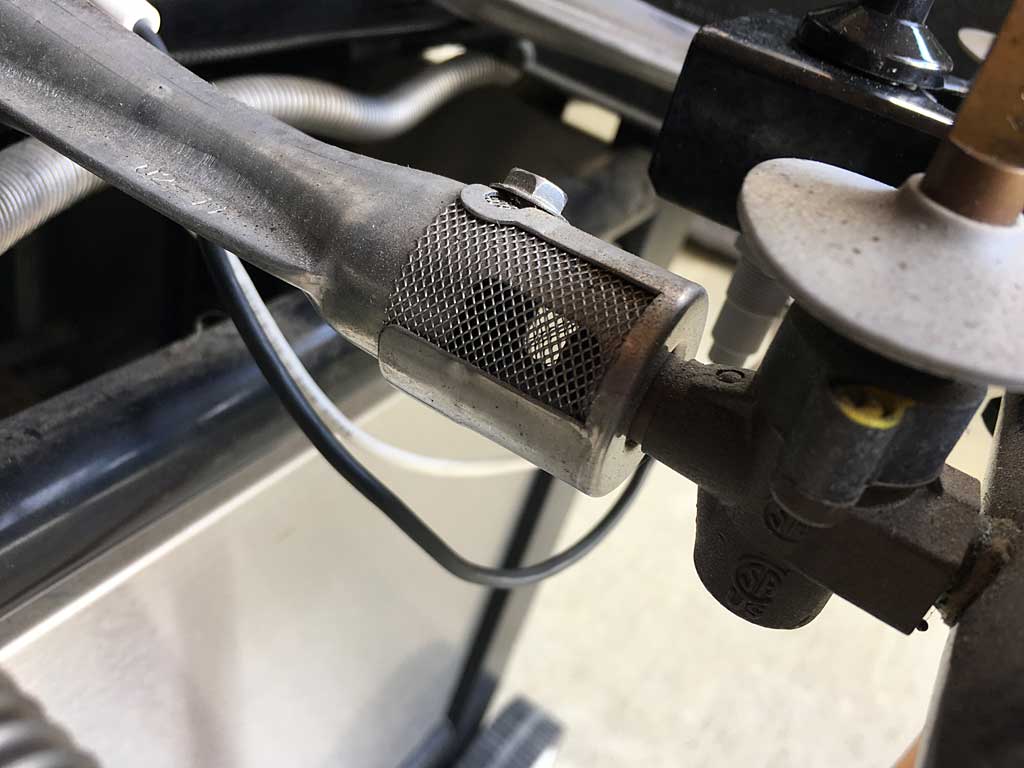 On my Weber Summit 450, I have to remove the burner knobs and control panel to access the spider screens. The location of and access to spider screens in your grill may be different. Check the Care & Maintenance section of your owner's manual for details.
Once you've gained access to the spider screens, brush them gently with a soft toothbrush. Note that part of the burner tube opening may be out of view on the bottom side of the burner, so brush around the entire circumference of the spider screen.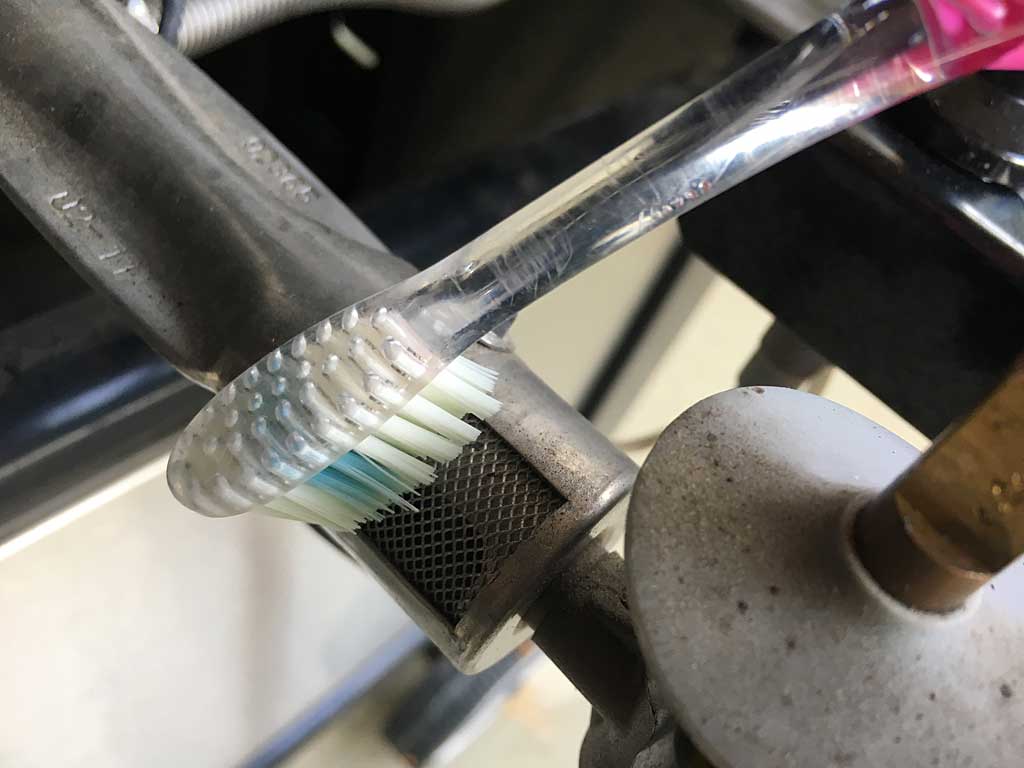 Caution
You'll notice that the spider screen is contained within an air shutter held in place with a set screw. Do not loosen the screw or move/remove the air shutter! It has been adjusted at the factory to ensure the correct air/gas mixture in each burner.