To the untrained eye, this circa 2005 Weber Genesis Platinum C gas grill looks like a piece of junk, ready for the scrap heap. But Scott P. from Porter, TX knew better. He picked it up on Craigslist for $50, gave it some spit and polish, and it's ready for many more years of grilling.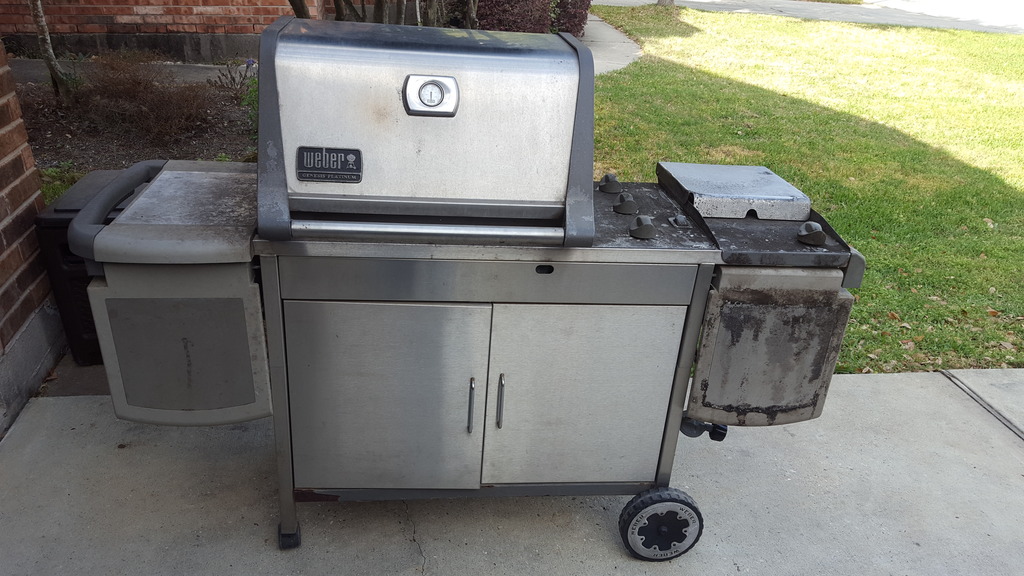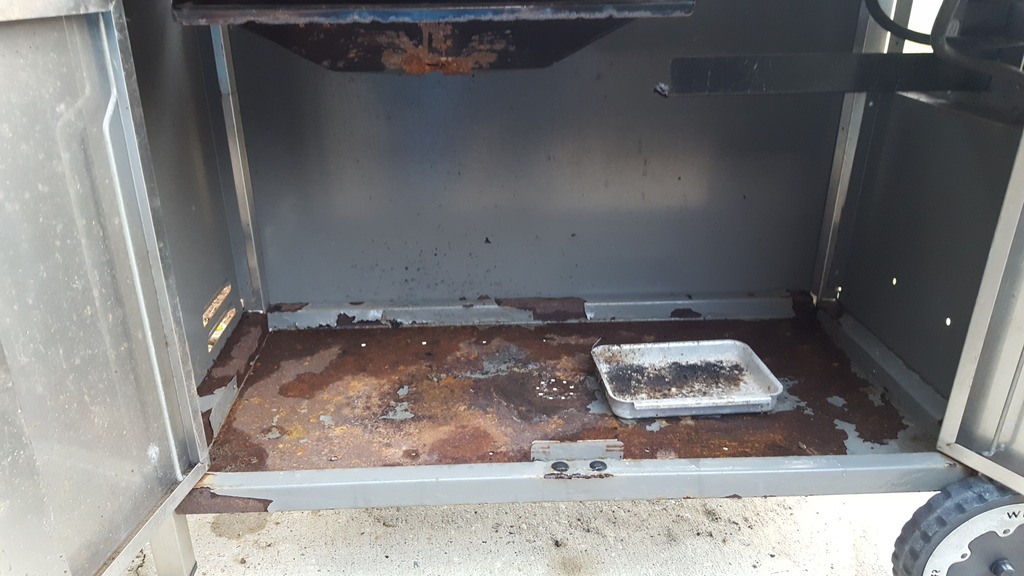 Scott gave the grill a thorough cleaning inside and out, then removed the storage enclosure and did some repair to the floor pan using a rust converter, bonding primer, and graphite spray paint.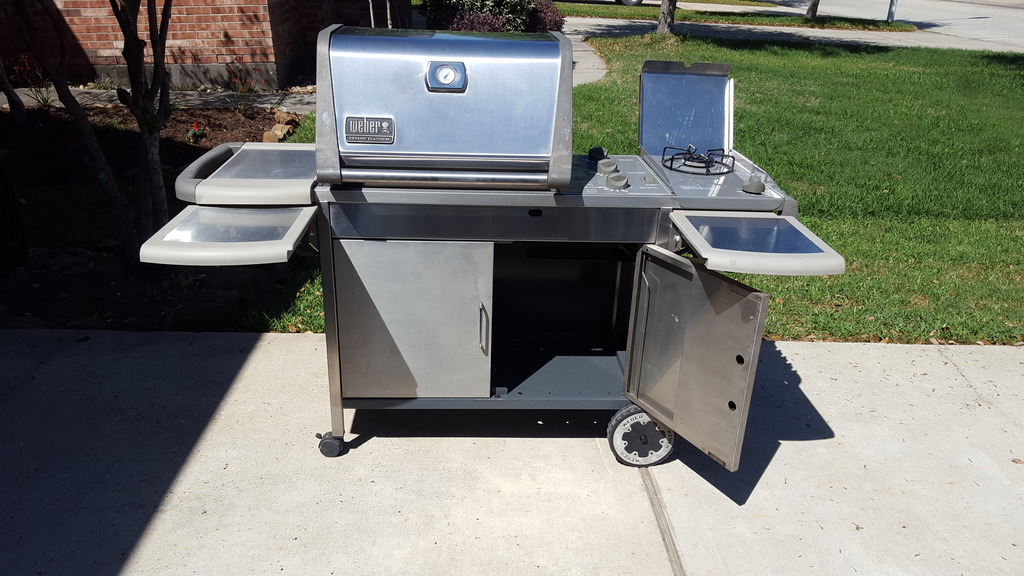 A little more polishing of the stainless steel and gray painted surfaces and this gasser was ready for action!
"The burners all work well. It got up to 500°F in about 6 minutes and 600°F a bit later," says Scott. "I could have spent more time sanding and grinding to smooth out the rust and old paint, but I was looking to do this quick."
What Scott calls "quick" I call "looks great"!
You can read more about this Weber Genesis Platinum C clean-up and repair on The Virtual Weber Bulletin Board.