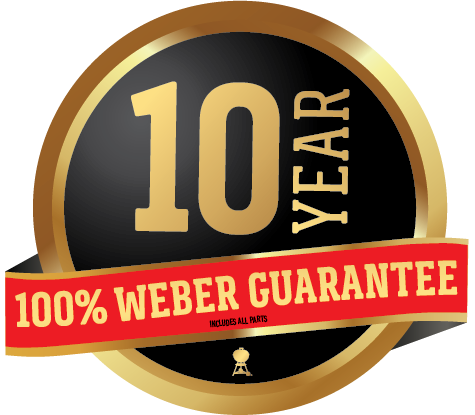 Effective October 1, 2017, Weber upgraded its warranty on Genesis II and Summit gas grills, now covering all parts for 10 years. This coverage is offered retroactively on Genesis II grills purchased since January 1, 2017 and offered on Summit grills purchased October 1, 2017 or later.
All Genesis and Summit models purchased before these dates are not covered by this new warranty.
It's our understanding that the newly redesigned Spirit II gas grills just now coming to market and purchased after October 1, 2017 will also get this upgraded warranty, and Spirit models purchased before that date will not.
What's in the fine print? Weber.com says that all parts are covered for 10 years "excluding normal wear and tear and subject to additional terms and conditions in the warranty".
What will those "additional terms and conditions" be? Will Weber be generous or strict in their interpretation of "normal wear and tear"?
Only time will tell.