Lately my wife has been grilling portobello mushrooms on our Weber Summit 450 gas grill. Here's an example of one of her recent preparations.
Ingredients
Makes 2 servings. Double ingredients for 4 servings.
For the mushrooms:
2 portobello mushrooms, stems removed and brushed clean. (Save stems for another use.)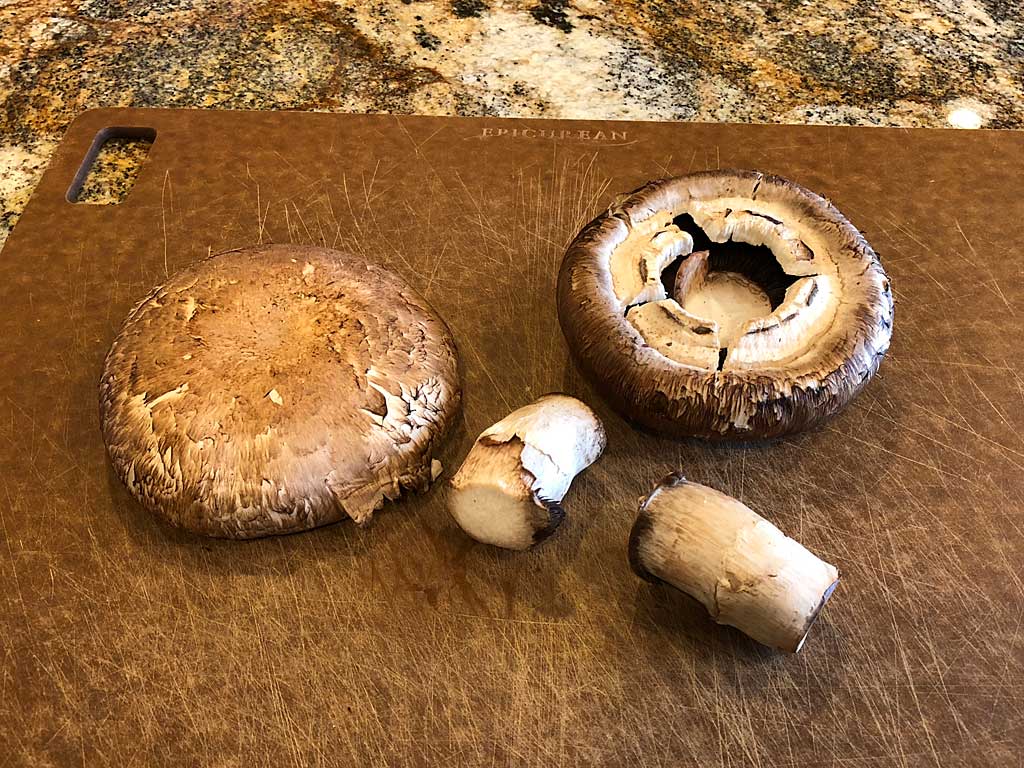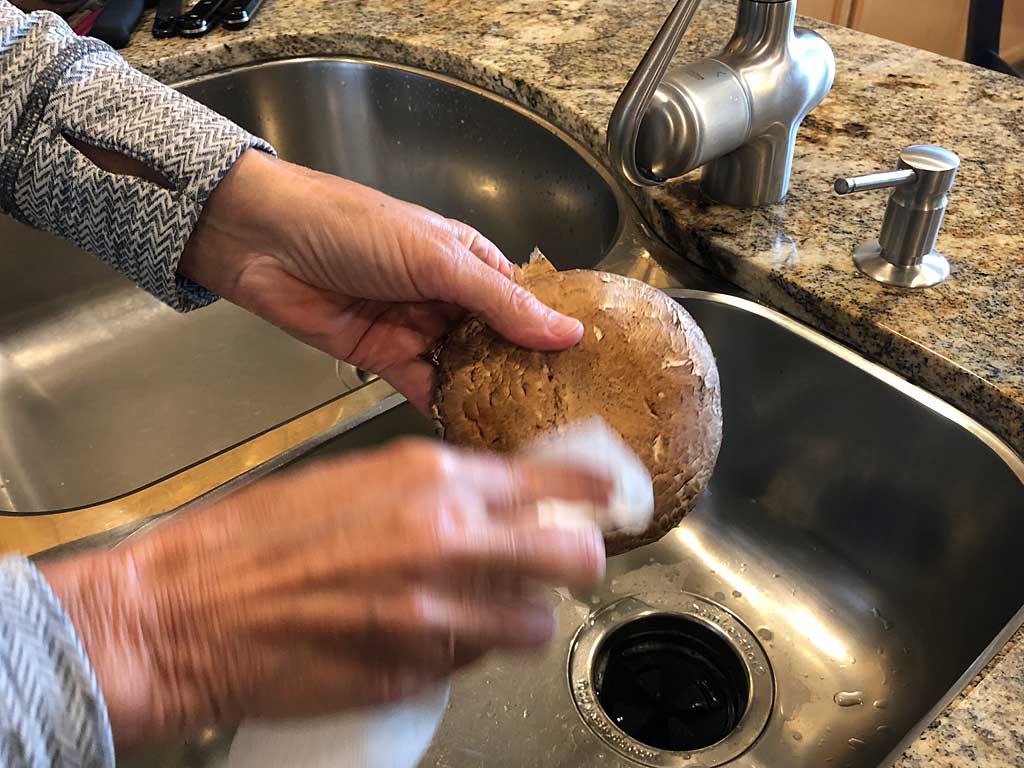 For the marinade:
2 Tablespoons olive oil
1 Tablespoon + 1 teaspoon balsamic vinegar
2 teaspoons champagne vinegar
1 Tablespoon lemon juice
1.5 teaspoons Dijon mustard
1 teaspoon minced garlic
0.5 teaspoon Kosher salt
0.5 teaspoon chopped cilantro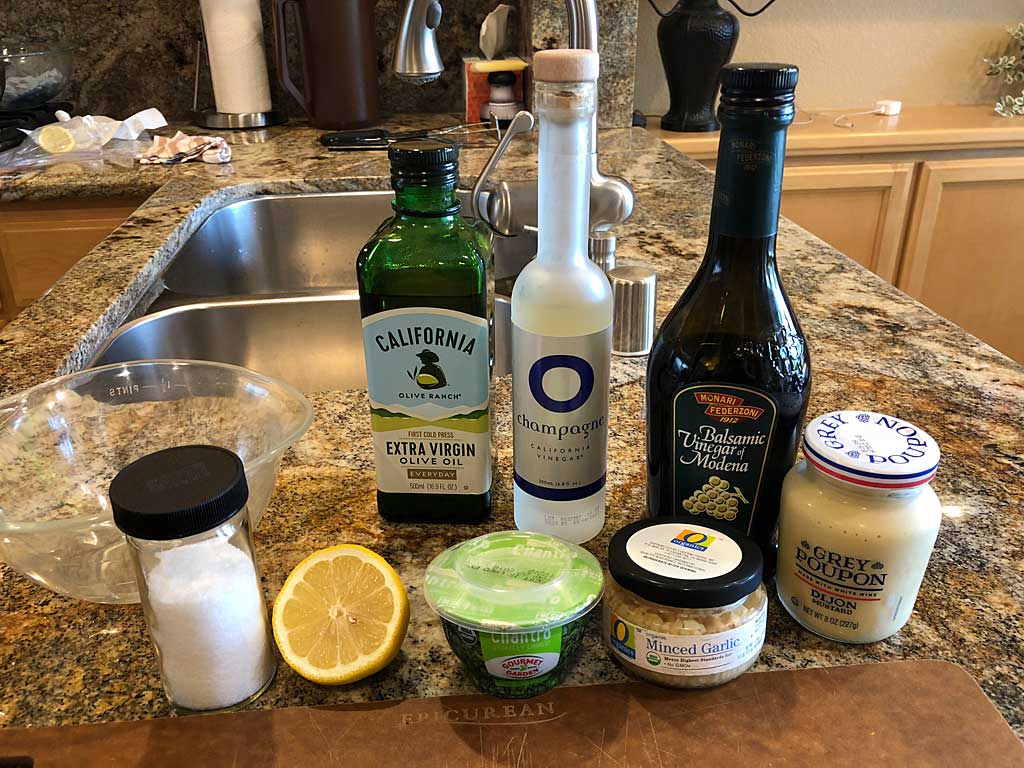 Marinate The Mushrooms
Combine oil, vinegars, lemon juice, mustard, garlic, salt, and cilantro in a medium bowl and whisk vigorously until well combined.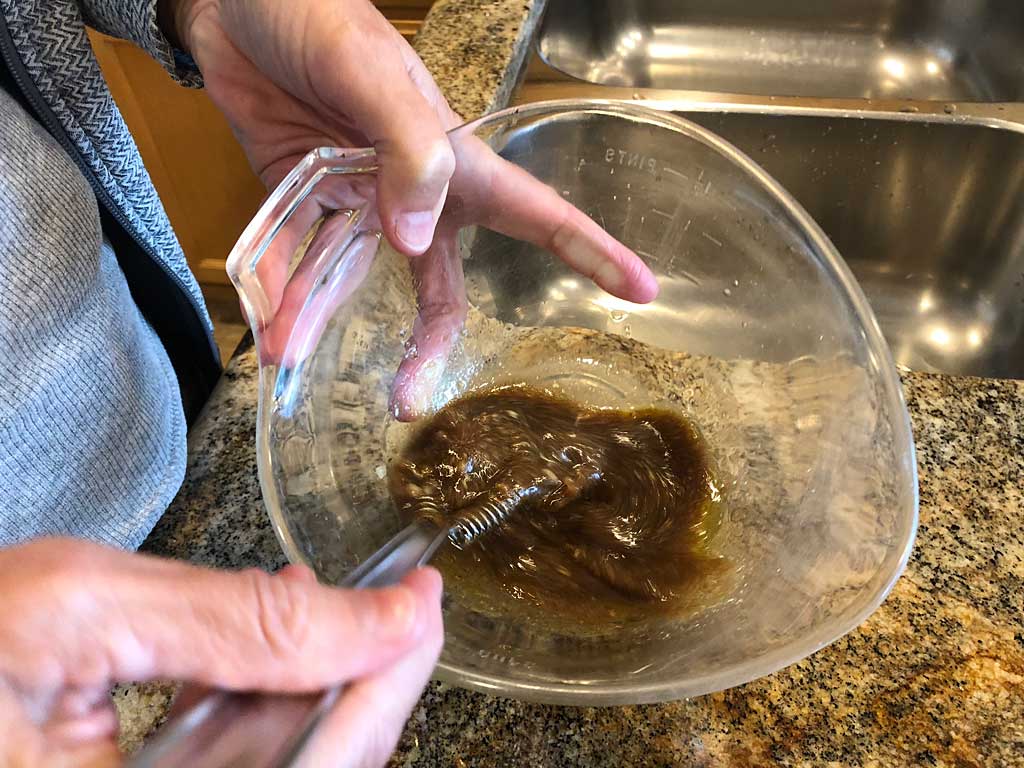 Place the mushroom inside a Ziploc bag. Pour all of the marinade onto the gills-side of the mushrooms (roughly half on each mushroom) and spread it around with a basting brush. Now close the bag, dump excess marinade out of the mushrooms, and massage mushrooms inside the bag so the cap surfaces get coated with marinade, too.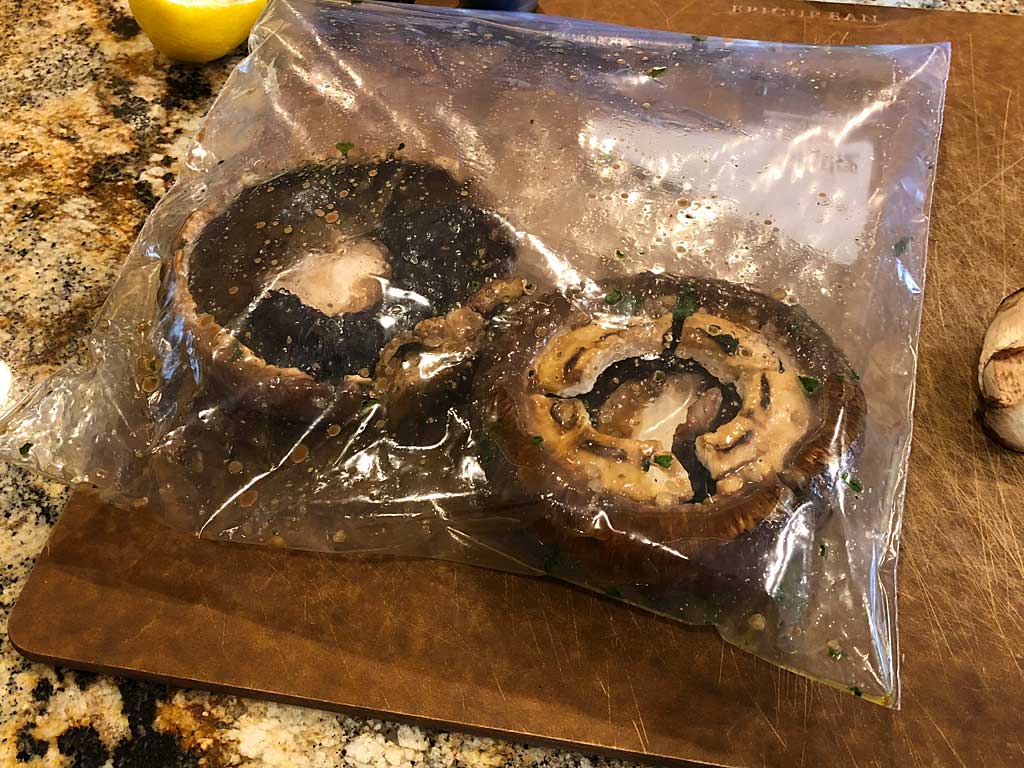 Let mushrooms marinate for 30-60 minutes at room temperature.
Grill The Mushrooms
Preheat your Weber gas grill with all burners on HIGH for 10 minutes, then clean the grates with a good quality grill brush. Reduce the burners to MED-HIGH.
Pat mushrooms lightly with paper towels to remove excess marinade. Spray cap side lightly with non-stick cooking spray.
Place mushrooms cap-side down on grill grate and cook for 3-4 minutes. Watch carefully to ensure mushrooms don't burn. Quite a bit of liquid may collect inside the caps during initial grilling.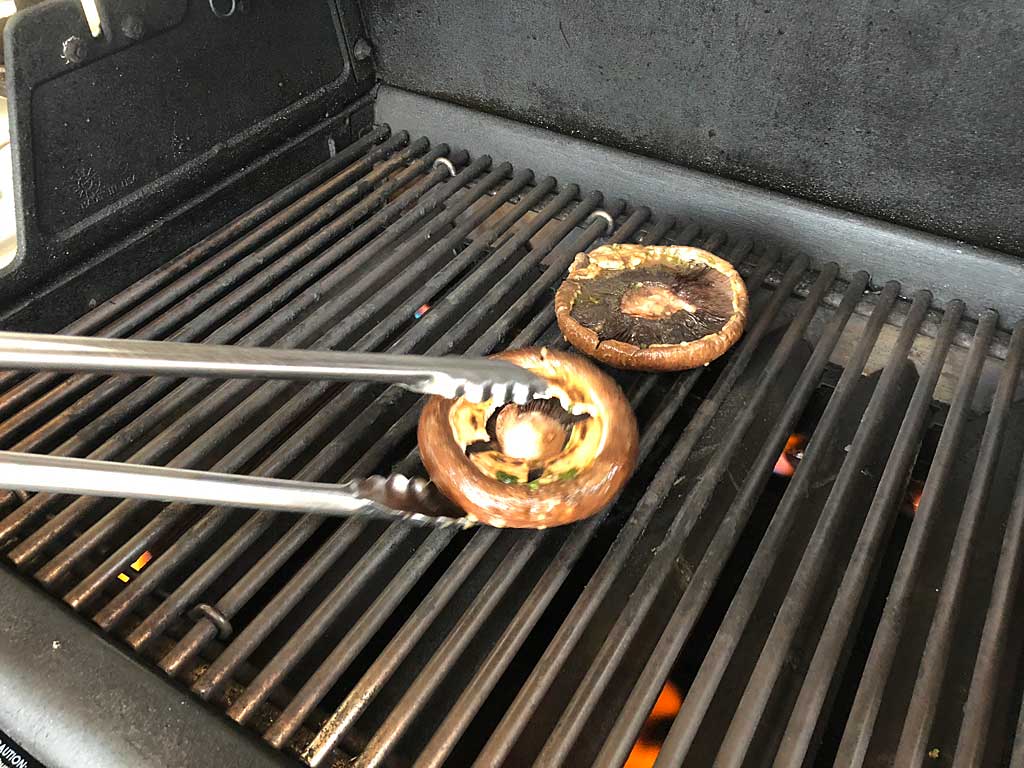 Flip mushrooms using a spatula or tongs and cook gill-side down for another 3-4 minutes until tender.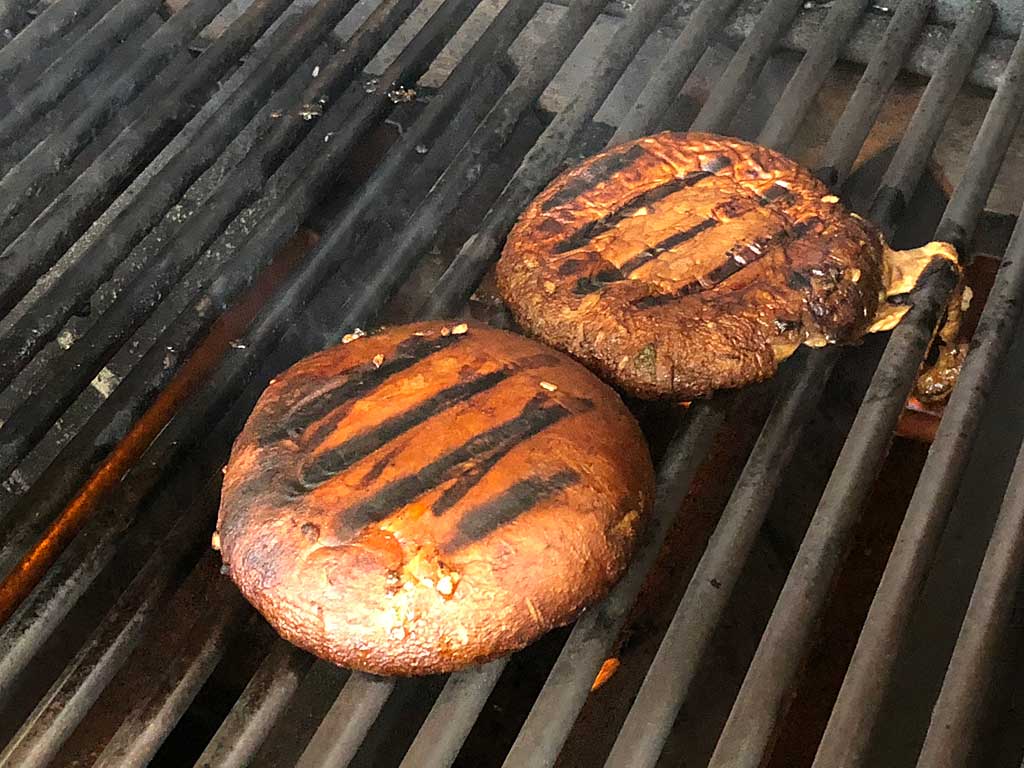 Serve immediately on a plate, on a burger bun with condiments, or however you enjoy it! My wife enjoyed hers with some slices of grilled polenta.