Mike Lang from Another Pint Please posted a photo of planked meatballs on his blog and I thought I'd give it a try on my Weber Summit 450 gas grill.
Make your favorite meatball recipe, form into 2.5 oz balls, and bake or grill them to a food safe temp of 160°F.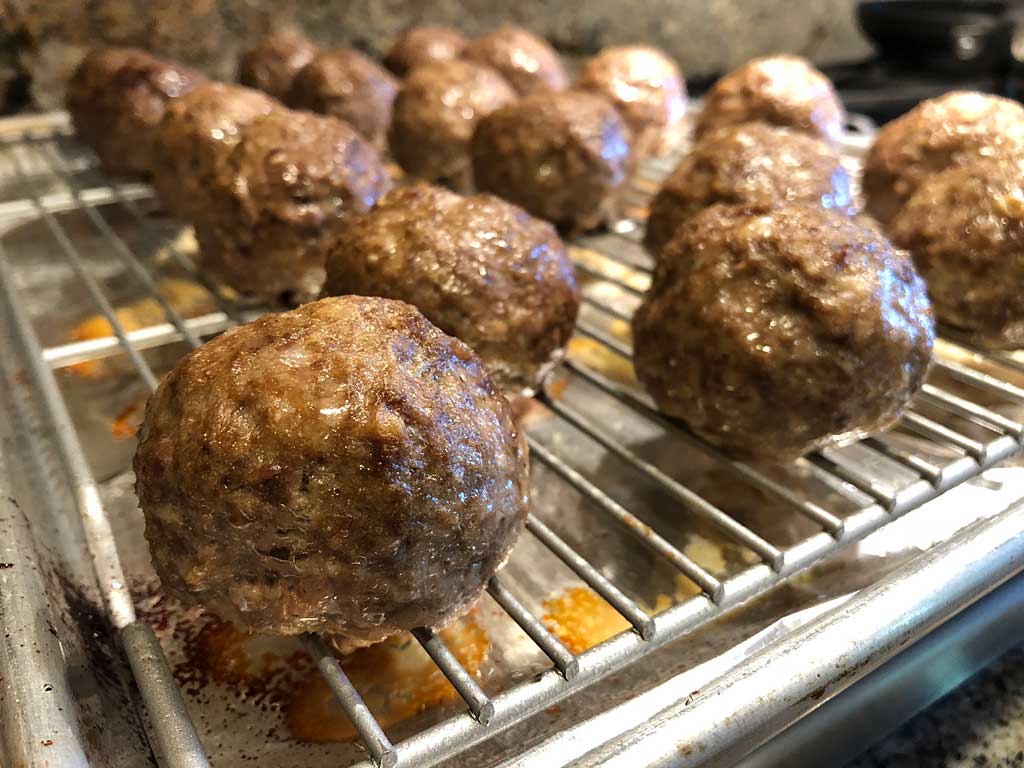 Arrange meatballs on a soaked grilling plank (the one shown here is hickory), top with marinara sauce and grated Parmesan cheese, and place into a hot grill so the meatballs get some smoke from the plank and the sauce is warmed through.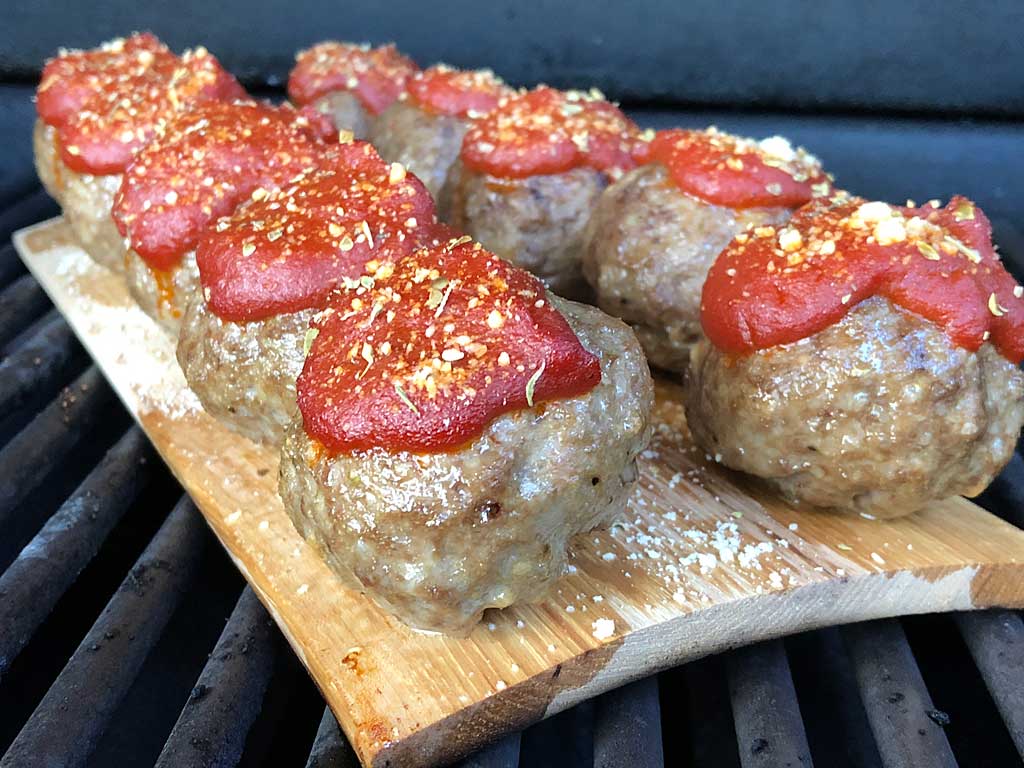 Nothing earth-shattering, but fun to try, especially if you've got some leftover meatballs and a spare plank laying around. Great as an appetizer or for meatball subs.
Need A Meatball Recipe?
Here's a simple meatball recipe from Cook's Country magazine that you can use for planked meatballs.
22 square saltine crackers
1 cup milk
2 pounds 85% lean ground beef
2 ounces Parmesan cheese, grated (1 cup)
1 teaspoon granulated garlic
1 teaspoon table salt
1/2 teaspoon ground black pepper
Preheat oven or grill to 350°F. Place wire rack on aluminum foil-lined rimmed baking sheet. Spray wire rack with non-stick cooking spray.
Crush saltines into fine pieces using a Ziploc bag and a rolling pin. Transfer saltines to a large bowl and add milk. Let sit for 5 minutes then mash with a fork into a smooth paste.
Add beef, cheese, garlic, salt, and pepper to the saltine/milk paste and mix by hand until well combined. Form into 2.5 ounce balls with the help of a kitchen scale.
Arrange meatballs on wire rack and cook to a food safe internal temperature of 160°F. Meatballs are now ready for planking on the grill immediately or later.