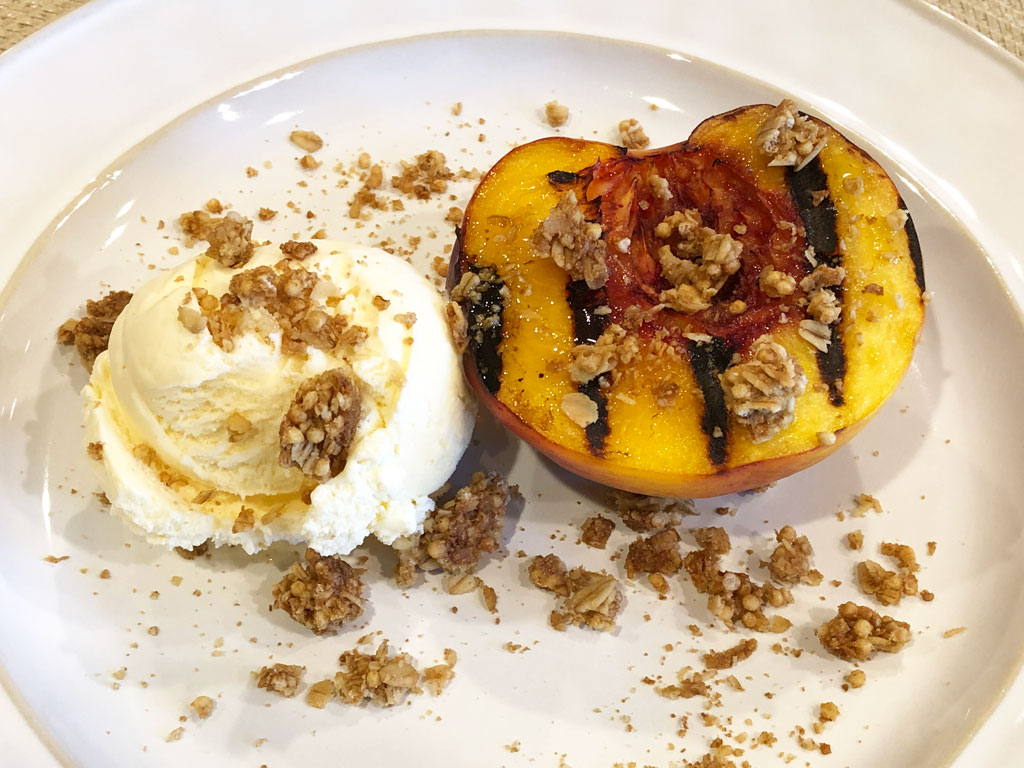 I last wrote about grilled peaches in August 2014 when two members of The Virtual Weber Bulletin Board shared their approach to grilling this wonderful summer fruit.
It's almost the end of peach season here in Northern California, and before summer is over and we rush headlong back into our fall routines, I wanted to share some grilled peaches that I made just for you, and they could not be simpler to make.
Start with perfectly ripe, juicy peaches. Freestone peaches works best. The ones shown here are from Andy's Orchard in nearby Morgan Hill, CA…probably the best stone fruit you'll find still grown here in "The Valley of Heart's Delight".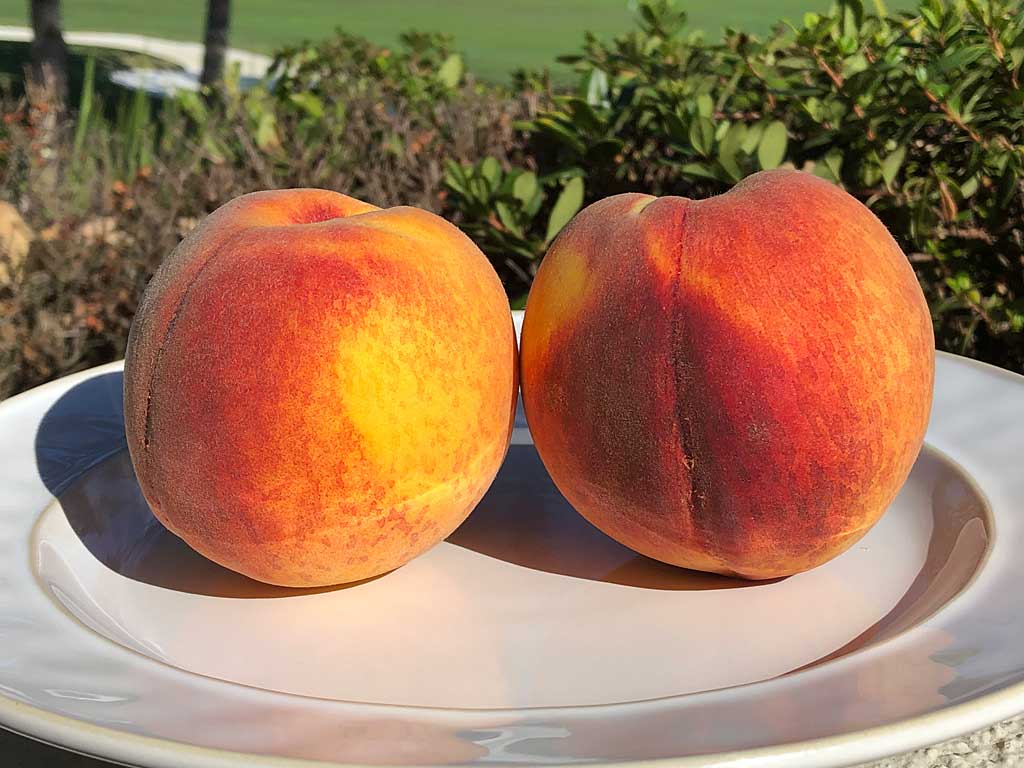 Gently rinse and dry the peaches. Use a sharp knife to cut in half from pole to pole, twist to open, and remove the pit.
For every two whole peaches, combine 1 Tablespoon of olive oil with 1/8 teaspoon of a good quality vanilla extract.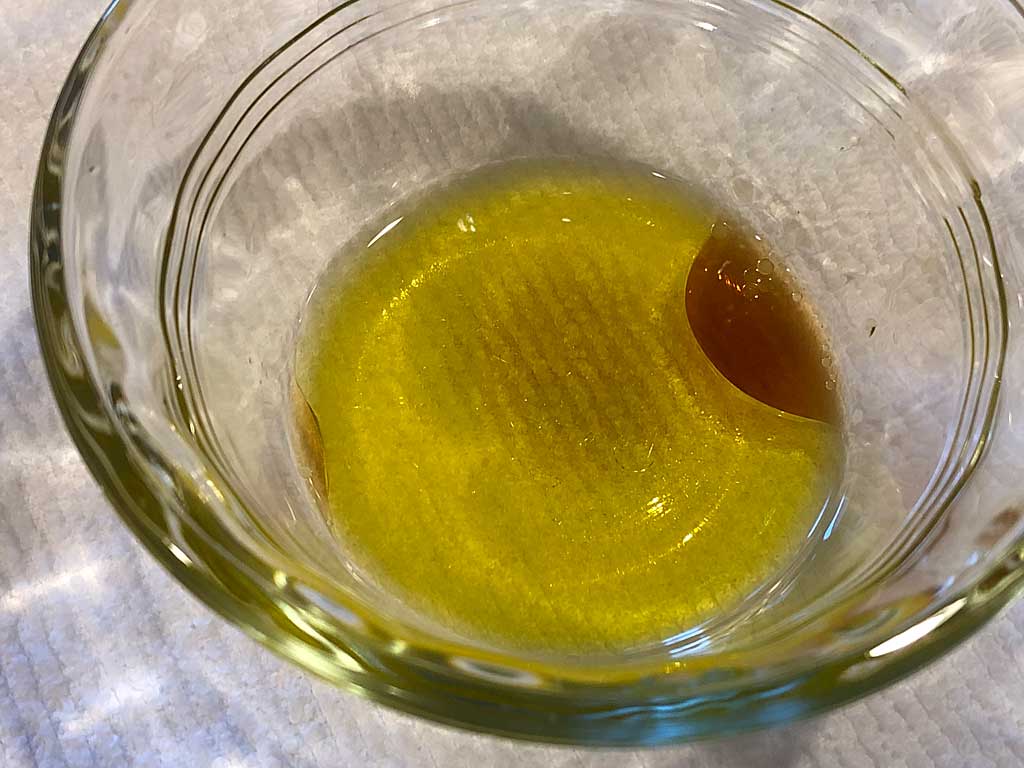 Brush the cut surfaces with the mixture. For good measure and to prevent sticking, spray a bit of non-stick cooking spray on the cut side of the peaches, too. You don't want those beautiful grill marks left behind sticking to the cooking grate!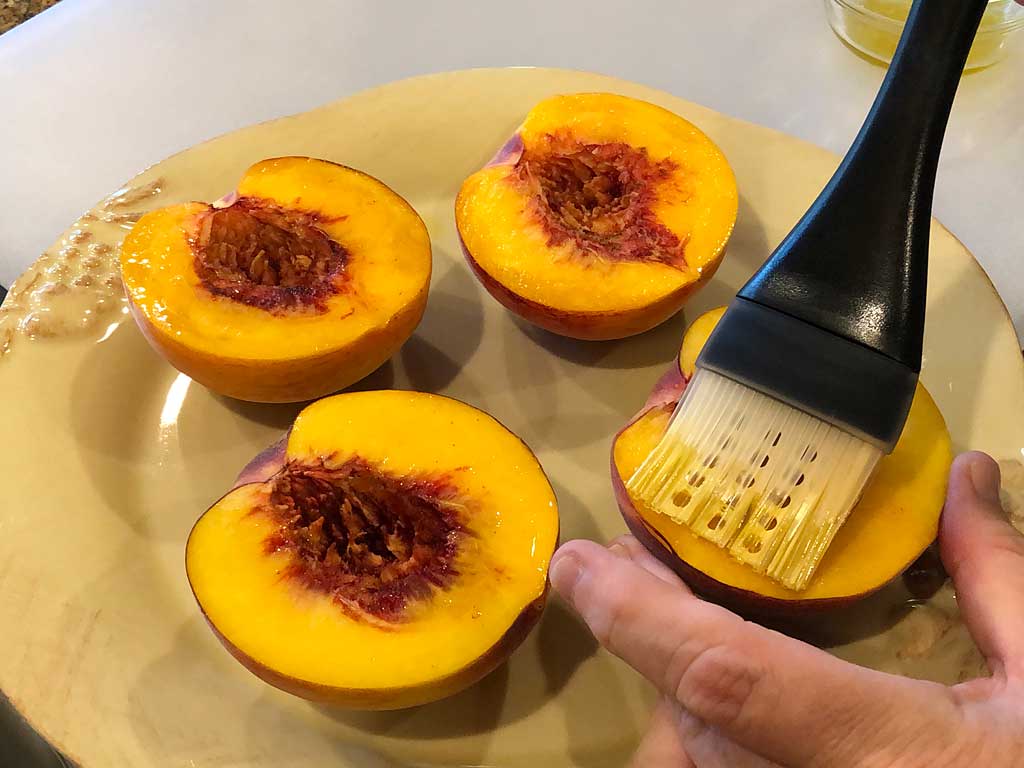 Preheat your Weber gas grill with all  burners on HIGH for 10 minutes. Brush the grates clean with a grill brush.
Use tongs to place the peaches cut side down on the grate. Set a timer for three minutes. If your grill tends to run very hot, turn the burners down to MEDIUM after adding the peaches, otherwise leave on HIGH heat.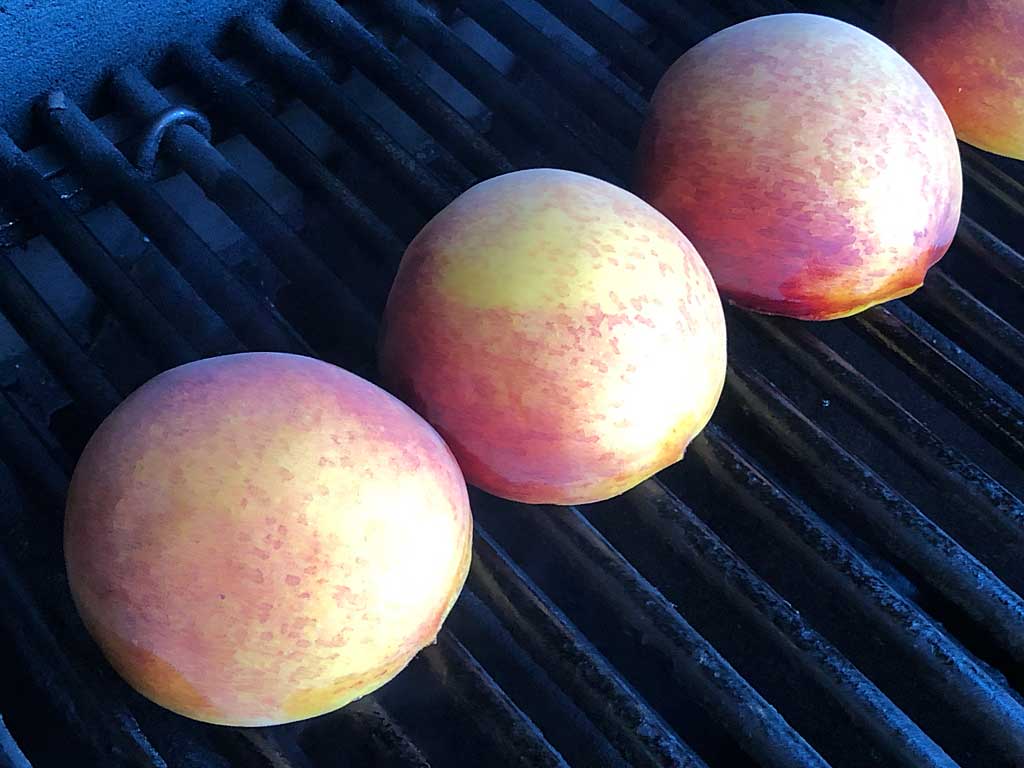 Check the peaches after three minutes. If you've got good grill marks, remove them from the grill, otherwise cook for another minute or until done to your liking.
I like the contrast of the cut side being grilled and the round side not being grilled, but if you prefer you can flip the peaches over and grill on the second side for a couple of minutes.
Place the peach cut side up on a serving plate. Add a generous scoop of your favorite ice cream on the side (Clover Sweet Cream ice cream is shown here) and sprinkle with a granola crumble for texture. You can make something fancy out of butter, flour, oats, nuts, cinnamon, etc. but I like to take granola bars, break them up inside the package and sprinkle over the peach and ice cream. Super easy!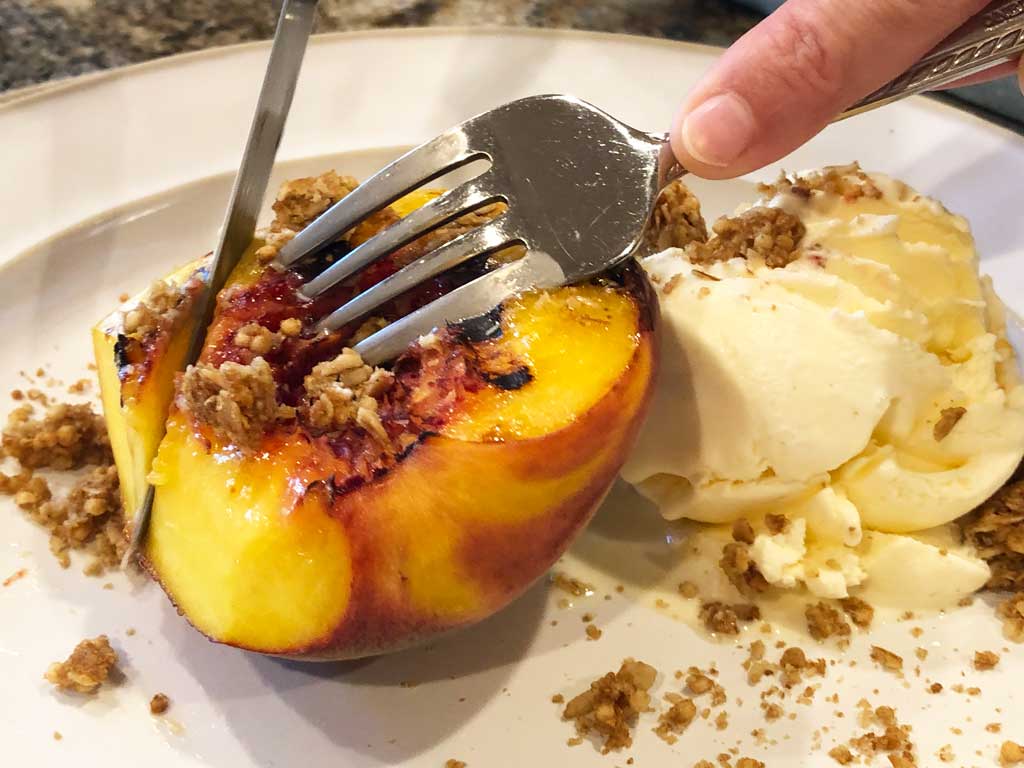 Give grilled peaches a try, but do it soon before they're gone for the season!