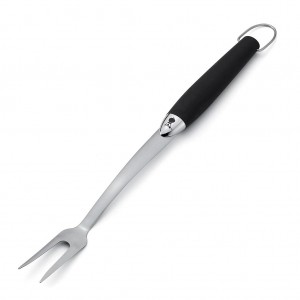 Contrary to popular belief, a piece of meat is not like a balloon filled with water. It won't pop and let out all the moisture if you poke it or "nick and peek" to check for doneness.
A piece of meat is more like a sponge. It holds almost all of its moisture even when poked or probed.
America's Test Kitchen did a test in which they cooked two sets of steaks to medium rare. One set was poked constantly with a fork, the other was not. The result: Both sets of steak lost exactly 19.6% of their moisture during cooking.
So go ahead, use a grill fork or stick your steak with a probe thermometer to check for doneness. You're not doing any harm.