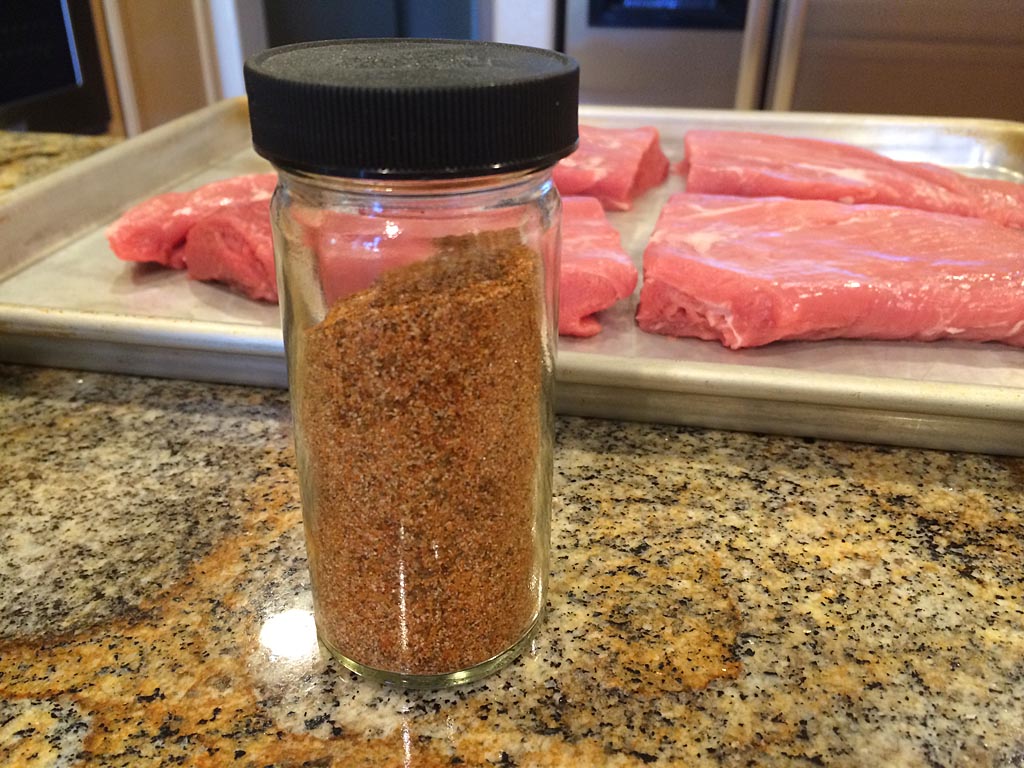 In my post about Pork Tenderloin Steaks, I mentioned SYD rub.
Harry Soo of Slap Yo' Daddy BBQ was kind enough to do a Q&A on The Virtual Weber Bulletin Board in 2010 in which he shared the recipe for his SYD All-Purpose Rub. It went something like this:
4 TBSP kosher salt
2 TBSP granulated sugar
2 TBSP brown sugar
2 TBSP mild chili powder
2 TBSP paprika
1 TBSP ground cumin
1 TBSP granulated garlic
1 TBSP black pepper
1/2 tsp cayenne pepper
More recently, Harry has simplified the recipe, and this is the one I've been using.
1 TBSP Lawry's Seasoned Salt
1 TBSP granulated sugar
1 TBSP McCormick Grill Mates Montreal Steak Seasoning
1-1/2 tsp mild chili powder
1-1/2 tsp paprika
1-1/2 tsp granulated garlic
1/4 to 1/2 tsp cayenne pepper
These measurements make the amount of rub shown in the jar in the photo above, a little less than half a cup.