The May/June 2014 issue of Cook's Illustrated magazine features a technique for grilled pork tenderloin "steaks". I've made them a few times recently and the family loves them!
The premise behind the technique is that by pounding out the tenderloin, you create almost 30% more surface area for searing, and searing = flavor!
Start by removing any silver skin and large areas of fat, then cut the tenderloin into two equal pieces.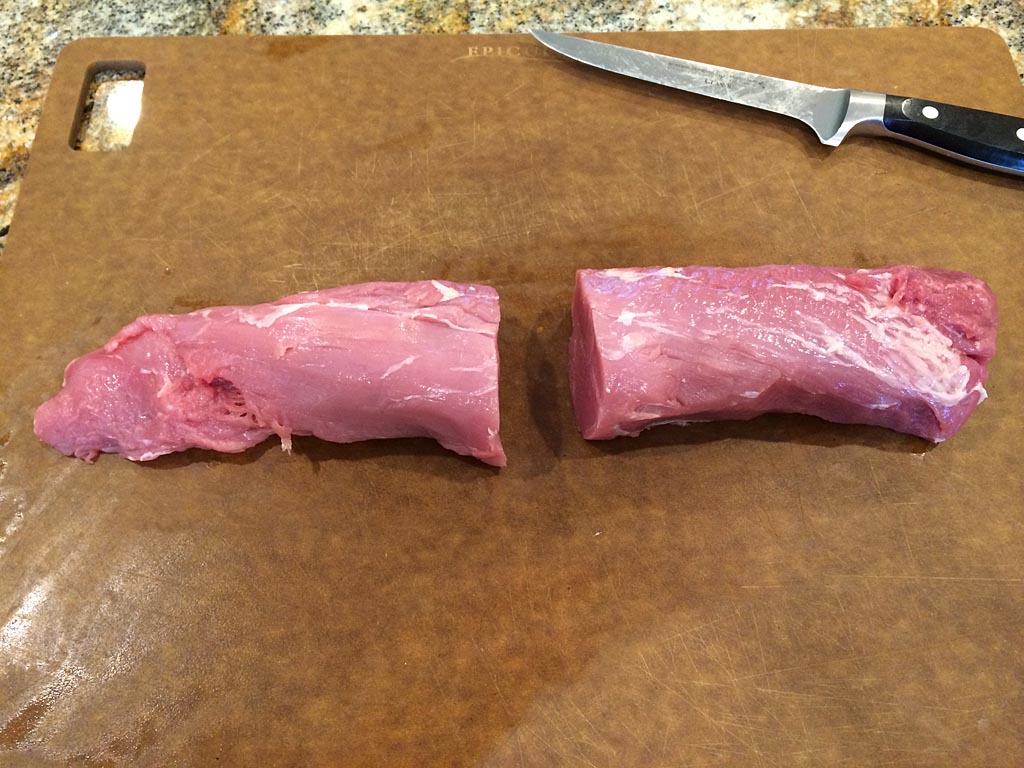 Cover with plastic wrap or a Ziploc bag and using a heavy, flat-bottomed drinking glass, pound each piece to 3/4″ thick.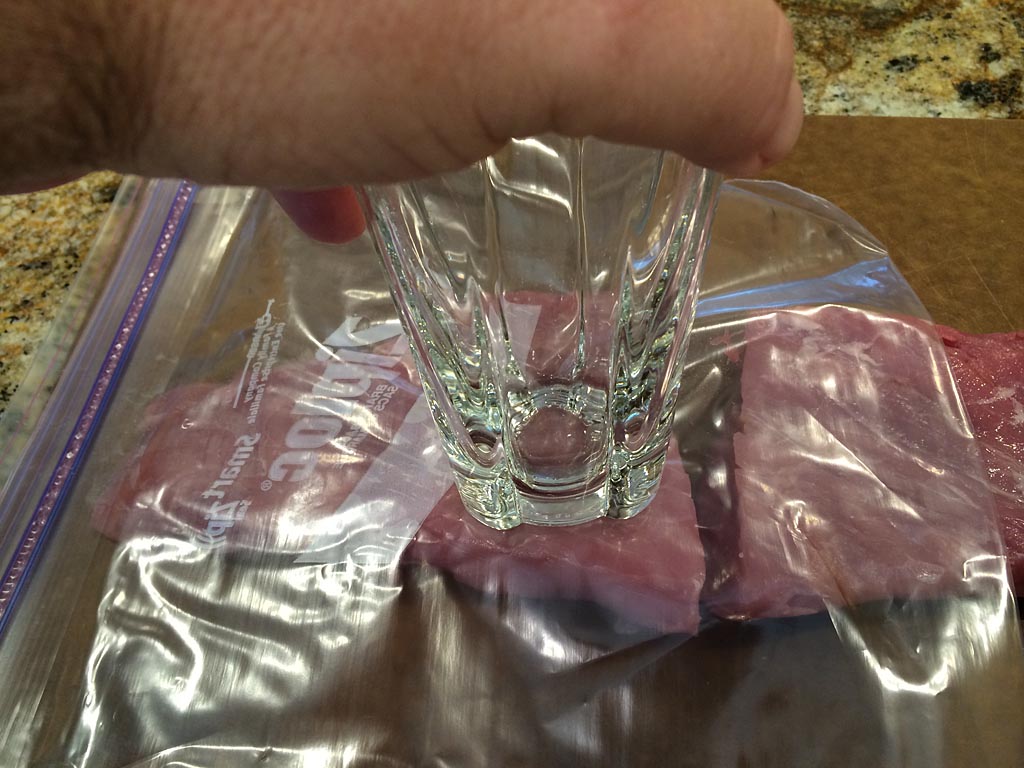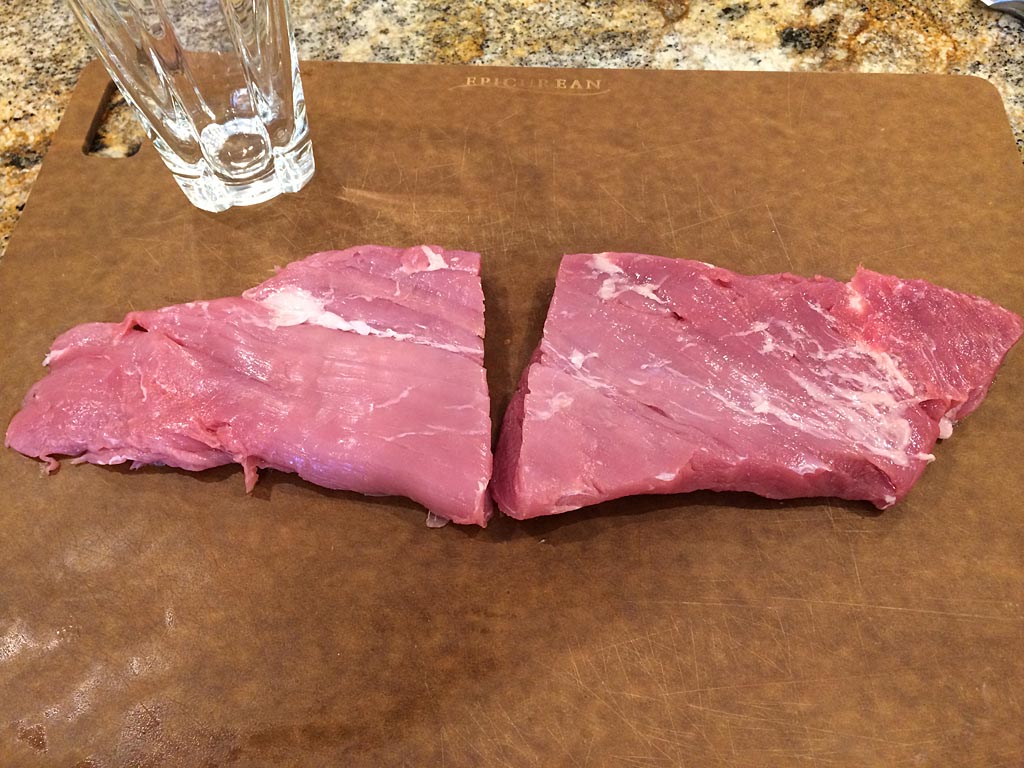 Use a sharp knife to cut a shallow cross-hatch pattern on both sides of each steak to promote a crusty exterior. Season liberally with your favorite rub, or marinate the meat.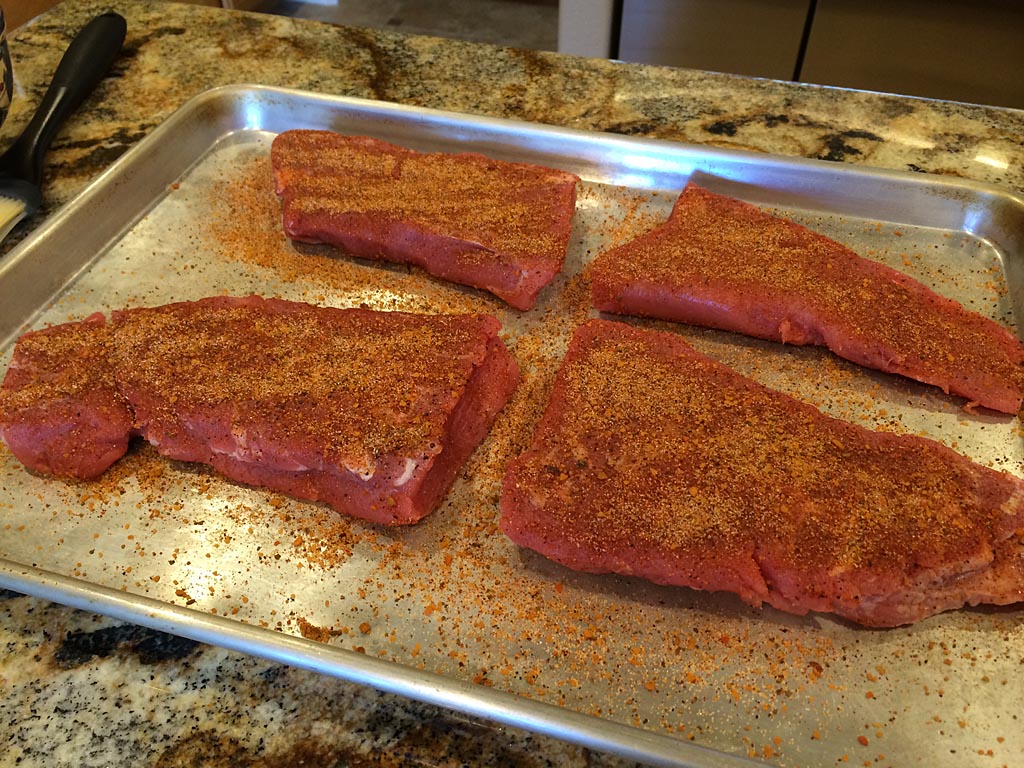 Sear both sides to get a good crust, then reduce the heat or move to a cooler part of the grill and continue cooking to about 5*F below your preferred internal temperature. I overcooked these to about 150*F; 135-140*F would have been better, but even at 150*F, the meat was still plenty moist.
Brush both sides with a favorite BBQ sauce right at the end of cooking. Remove from the grill, cover loosely with foil, and let rest for just 5 minutes before brushing with more sauce and slicing to serve.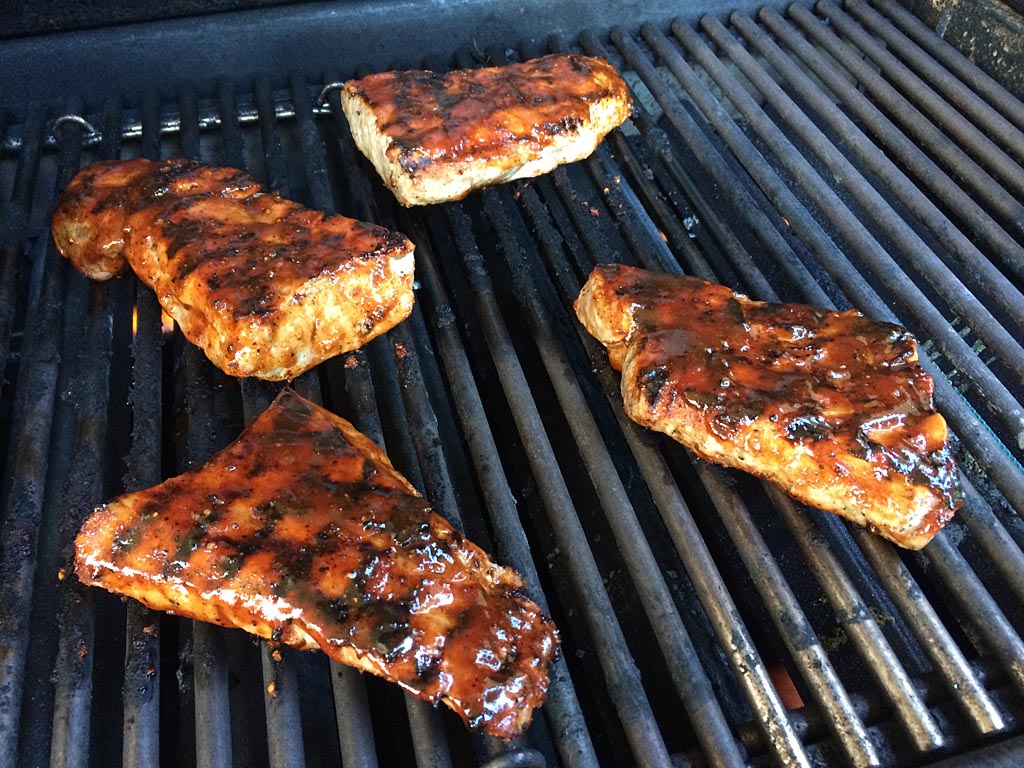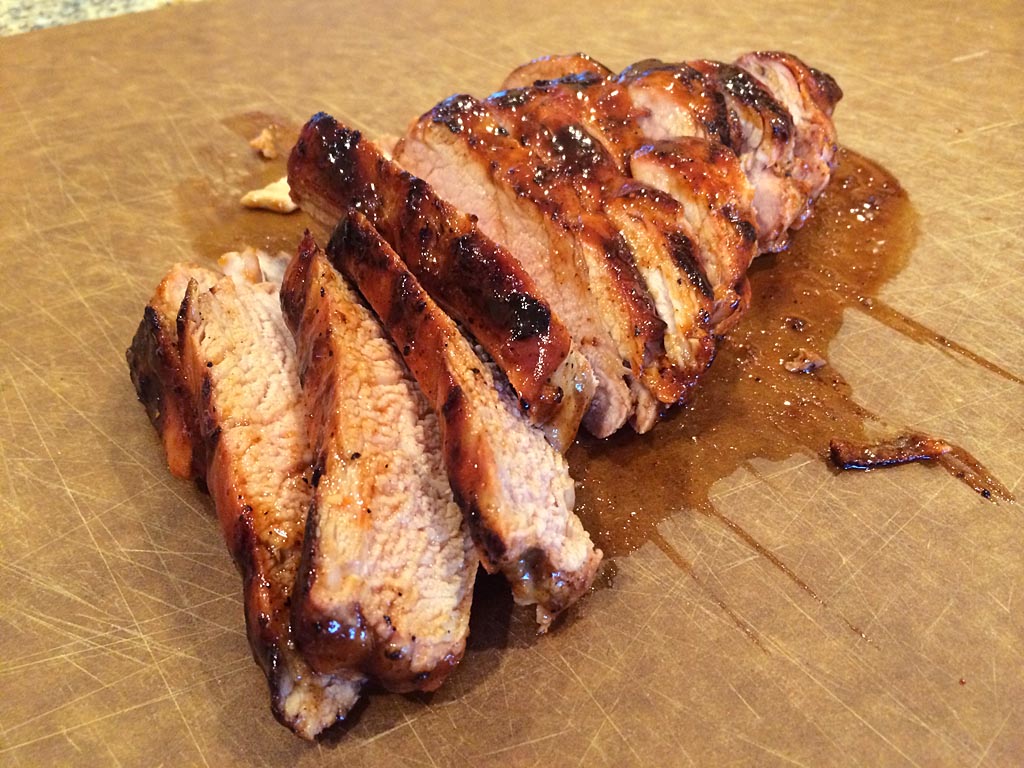 My family loves pork tenderloin, and I love having a new way to cook it in my bag of tricks. Give this one a try, I think you'll like it!
P.S. I used Slap Yo Daddy rub and Kinder's Mild BBQ sauce. I'll post the SYD rub recipe soon.