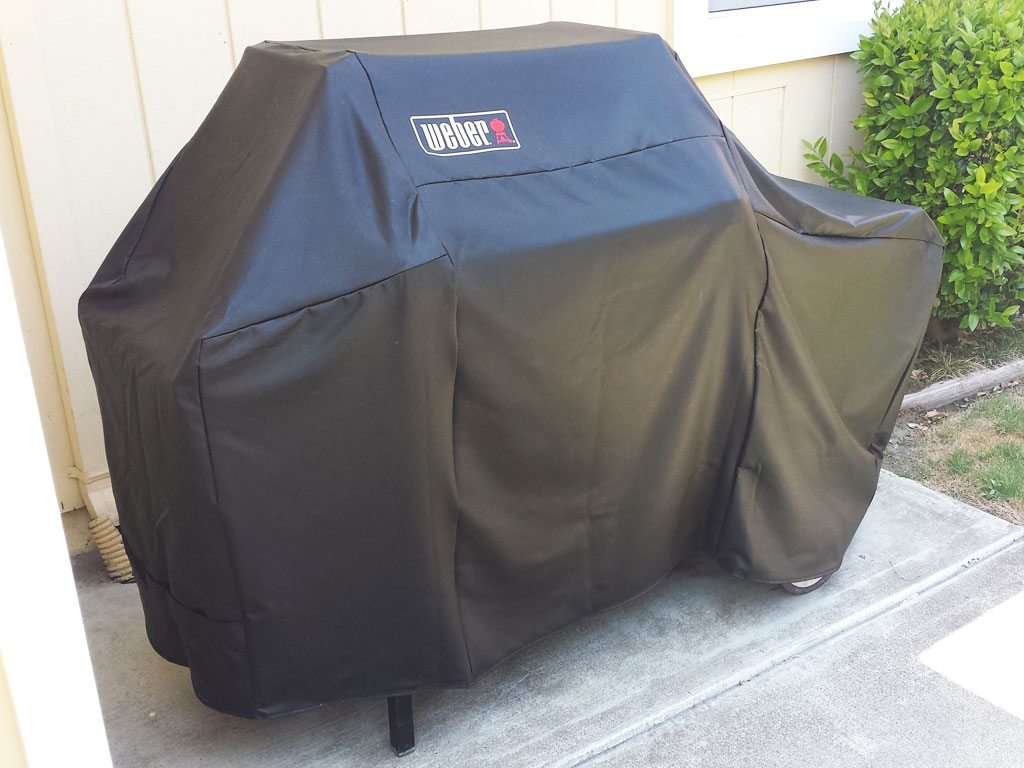 When was the last time you paid attention to the cover on your gas grill? I mean really examined it carefully, with a discriminating eye? Is it brittle, faded, and cracked? If so, it may be time to treat your grill to a new vinyl cover.
Weber makes covers to fit even some of their oldest gas grills, like my dad's Genesis 2 shown here. This is a Weber 7552 Premium Vinyl Cover that fits Genesis Silver C,  Genesis Gold B/C, and Genesis 2000-5500 grills. Since the Genesis 2000 was an newer version of the Genesis 2, this was the correct cover for my dad's grill.
If you have questions about which cover is the right one for your gasser, don't hesitate to contact Weber Customer Service at 800-446-1071. They'll help you figure it out.
Once you know which cover you need, Amazon has a wide selection of Weber gas grill covers at very competitive prices. That's where I ordered this one for much less than the price at Weber.com. Amazon also carries Classic Accessories Veranda grill covers that fit many Weber grills and come highly recommended by members of The Virtual Weber Bulletin Board.
So show your gas grill some love, and protect your investment in Weber quality. Buy a new grill cover today!
The Weber 7552 Premium Vinyl Cover is available at Amazon.com.