TVWBB member Rich Dahl made a wonderful grill cart from an old Weber gas grill frame.
"I was looking around for some type of movable service cart for my cooking area and just didn't find what I wanted, or the price was way out of line," says Rich. "I was on Craigslist one day and ran across a Weber Silver B gasser for $20.00, pretty beat up, but being in dry Arizona, no rust at all. I bought it, and with a repaint and some surplus clear pine and some trim, I built my own.
"Total cost $34.00 including the Weber."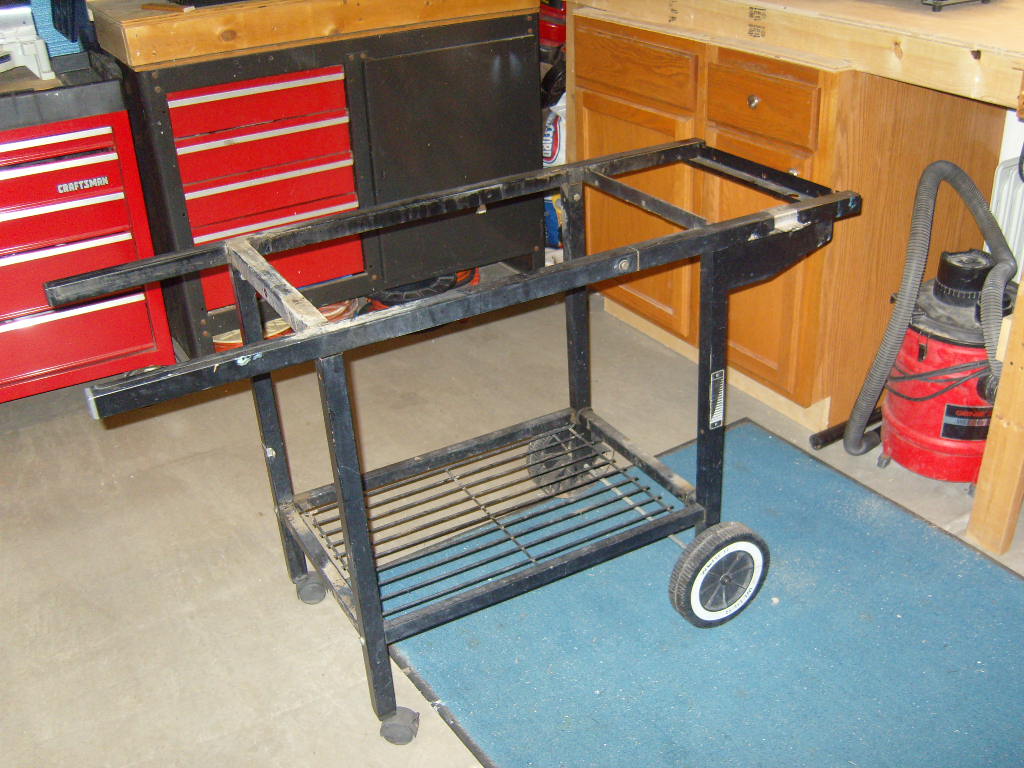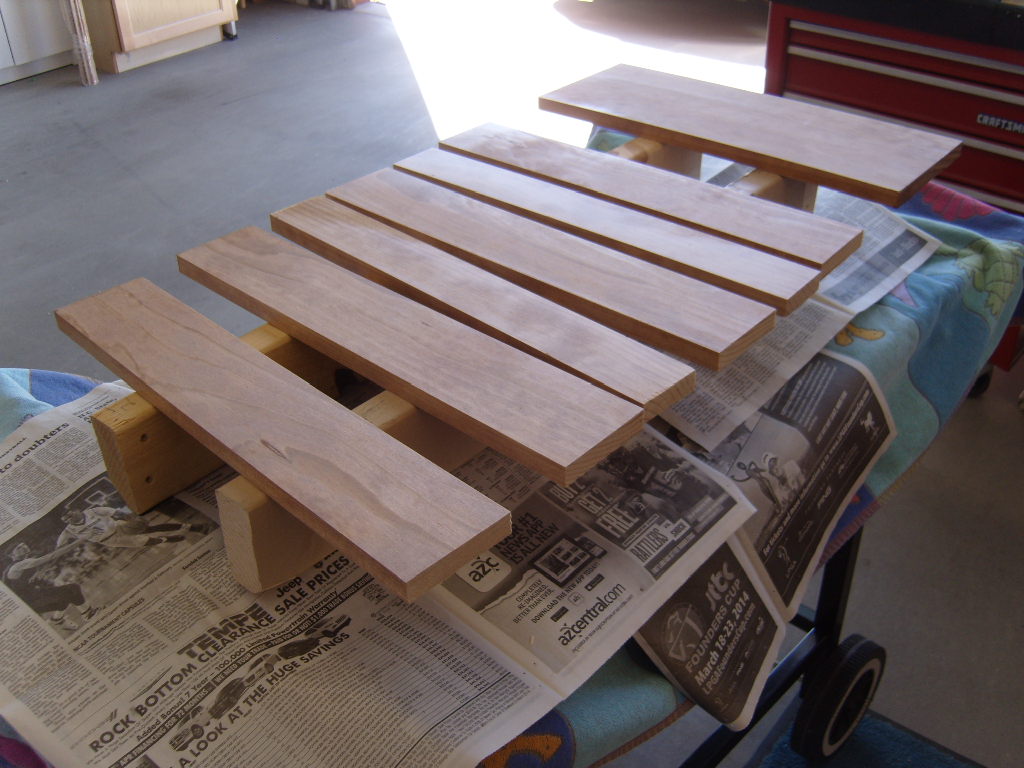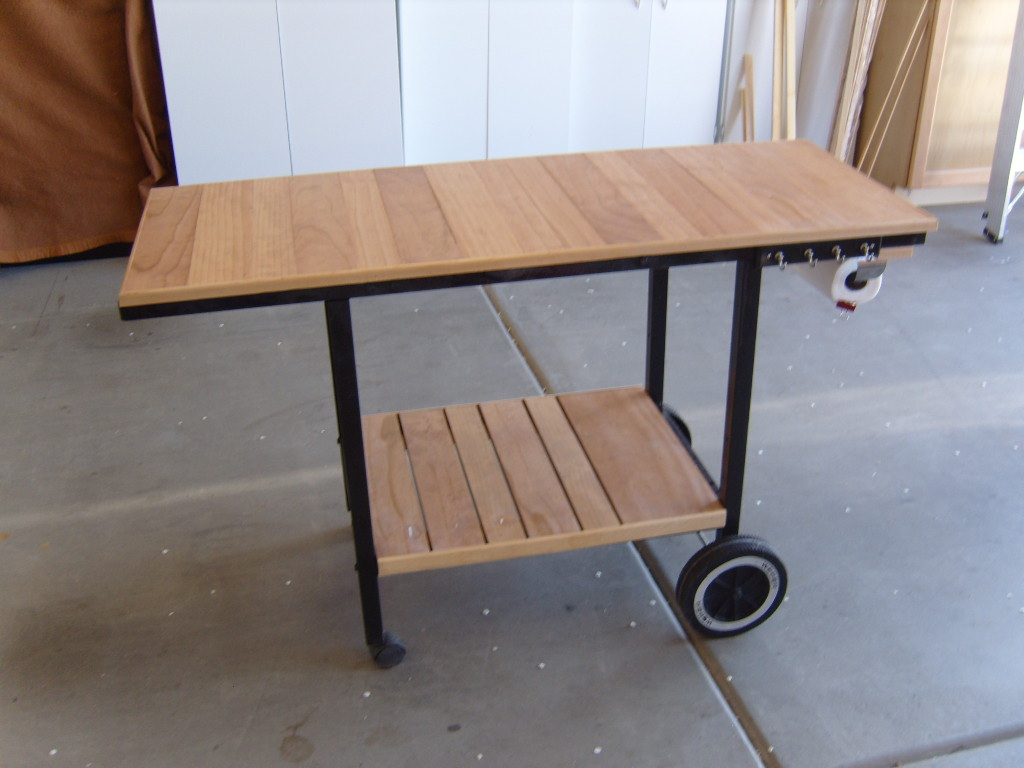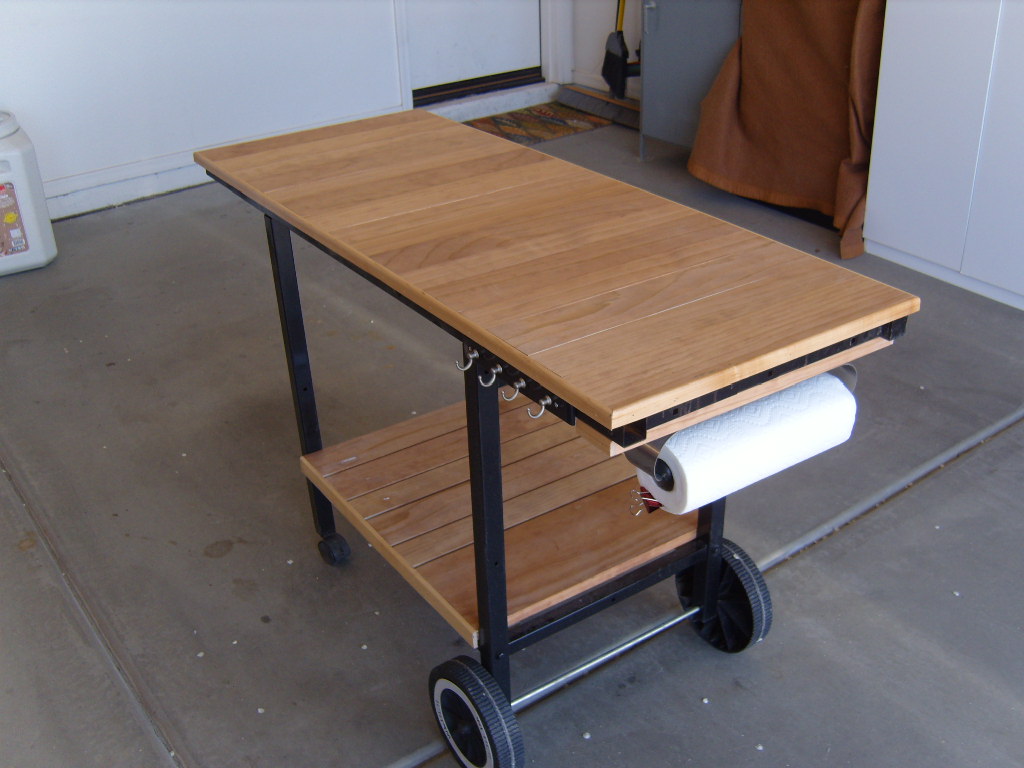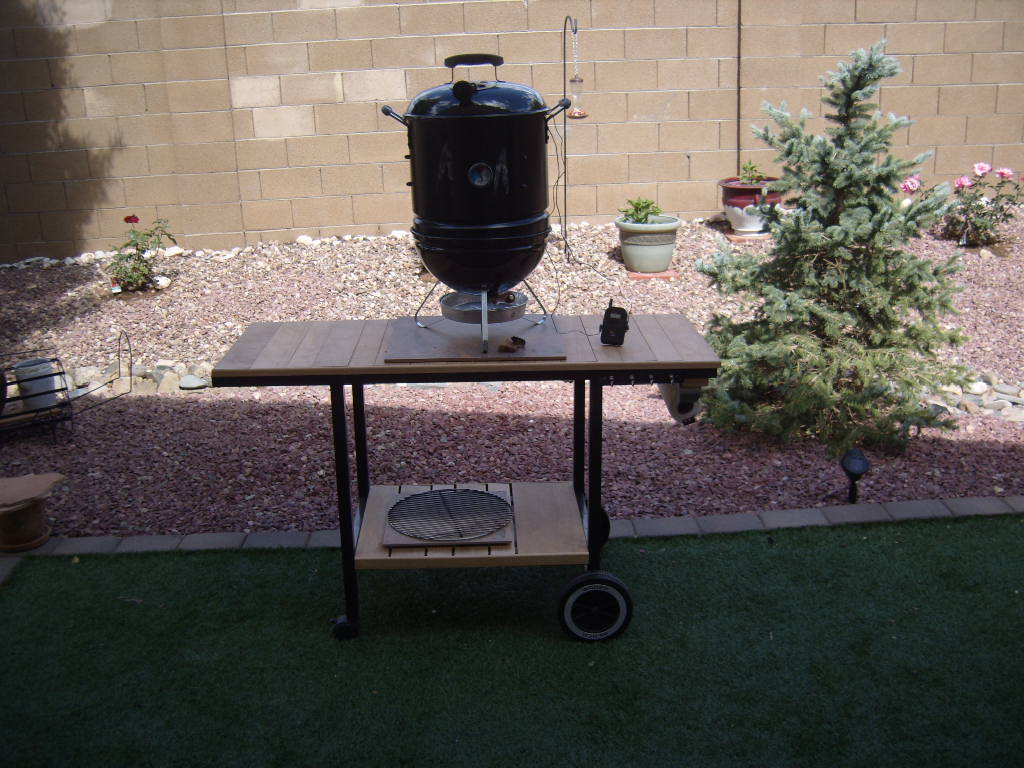 Read the reactions to Rich's project on The Virtual Weber Bulletin Board.