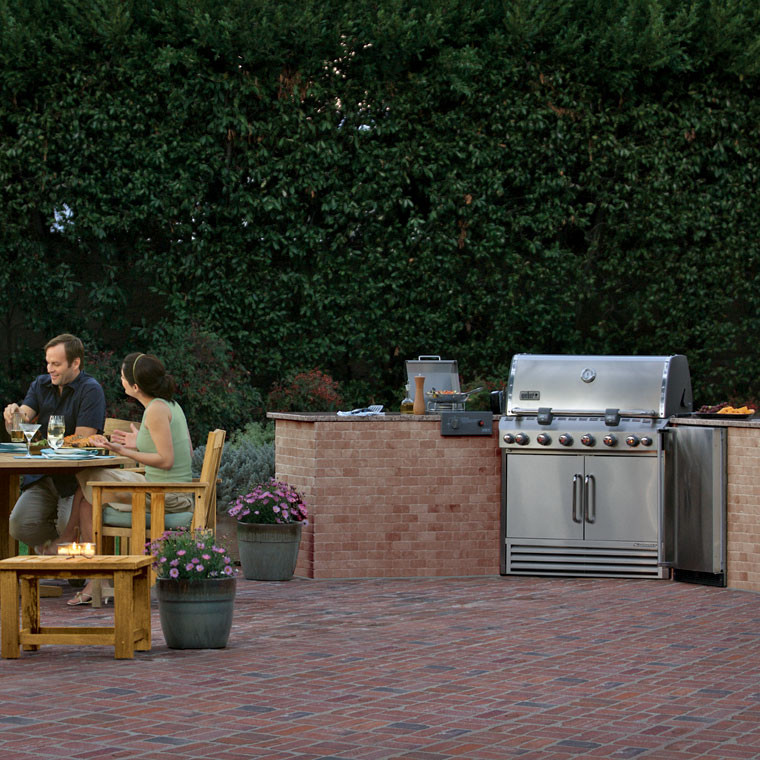 Are you a hardcore Weber gas grill fan?
I ask because in my experience, only the hardest of hardcore fans knows that Weber makes built-in gas grills for outdoor kitchens and grilling islands.
Two models are offered in the Summit line: the S-460 4-burner and S-660 6-burner. Both grills come with infrared rotisserie, Sear Station burner, and a smoke box with dedicated burner as standard equipment. Both come in propane and natural gas versions.
And did you know there's an optional built-in dual side burner?
So if you're about to embark on an outdoor kitchen project this summer, consider including a Weber built-in gas grill in your plans. Your investment in Weber quality will pay dividends for years to come!