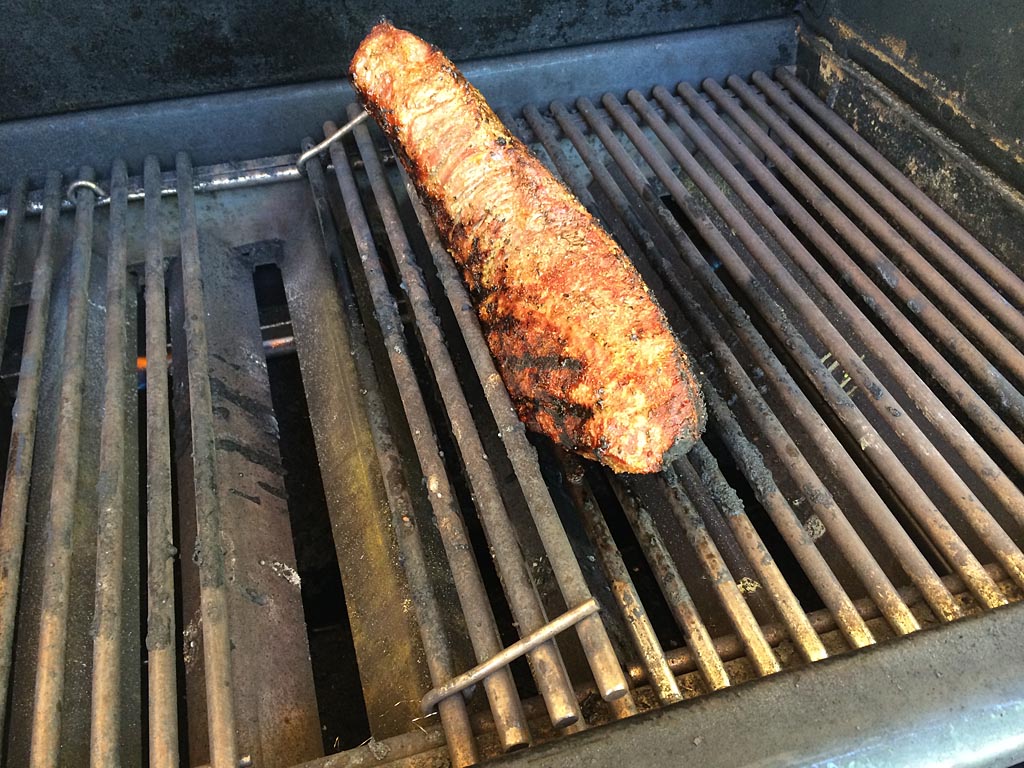 If you've grilled your fair share of tri-tip roasts, you've probably encountered a few that were very thick, especially on one side. The one shown in this photo is an example of that. I had seared both sides nicely, but that big, thick edge was just begging for a good sear, too.
I was aware of techniques like using wadded-up aluminum foil to prop-up meat on edge, but while grilling this roast I noticed a solution sitting right in front of me: the swing-up part of the grate on my Summit 450 that allows access to the smoker box.
Just pop open that grate, lean the tri-tip against it with the thick side facing down, and sear away to  your heart's content.
If you have a grill with a swing-up grate, I hope you can take advantage of this simple but effective tip.