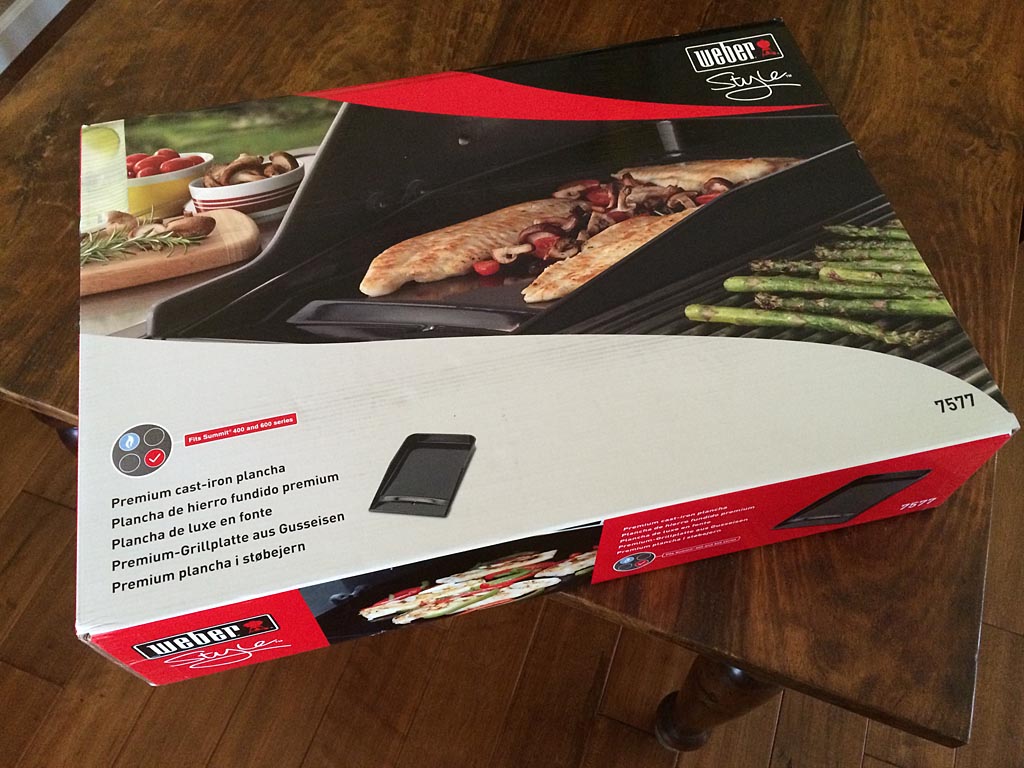 One of my resolutions for 2014 was to do more cast iron grilling. Another resolution was to buy more grilling toys. So I recently got the Weber Style 7577 Premium Cast Iron Plancha for my Summit 450 grill.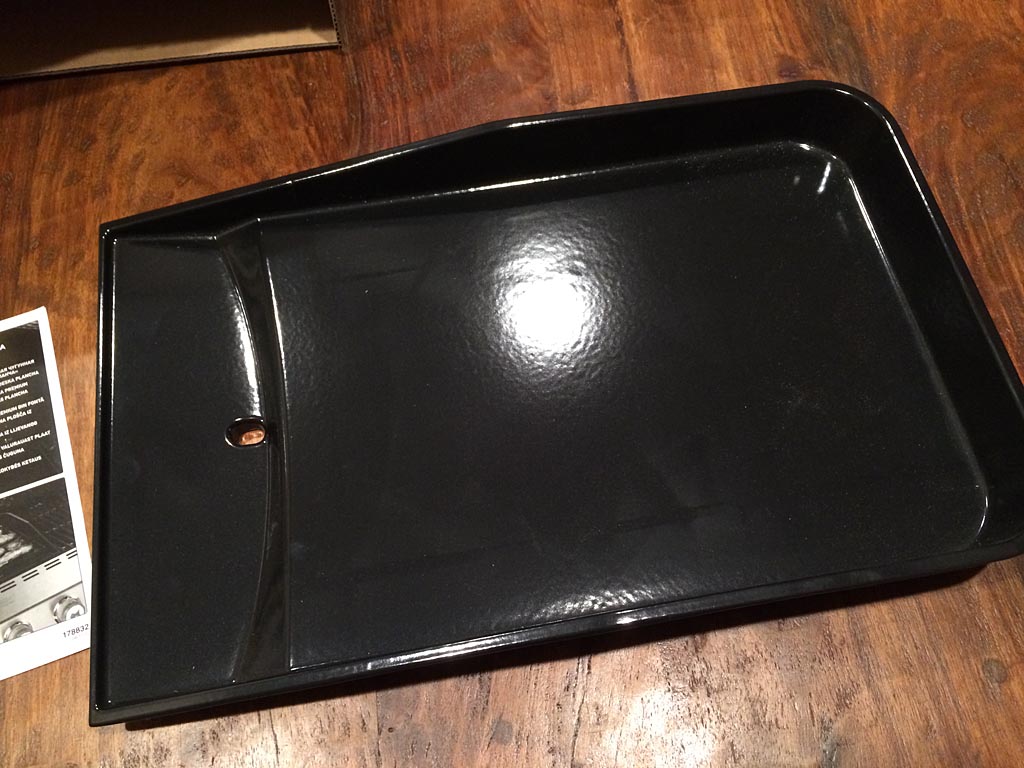 Plancha is a Spanish term for a metal plate or griddle or flat-top grill used for cooking. Here's how the Weber plancha looks out of the box. Heavy cast iron construction with a glossy porcelain enamel coating for easy cleanup and no seasoning like raw CI. The plancha replaces one of the grates in your gas grill. The cooking surface is slightly angled forward so that liquid runs toward the drain at the front of the plancha and exits into your grill's grease tray.
You can cook anything on a plancha that you would normally cook using CI. Think meat, fish, fruits and veggies, even breakfast foods. I'm thinking about several things I want to try and I'll post the results here.
These planchas are not one-size-fits-all. You have to buy the right one for your specific grill. You'll find a big selection of Weber planchas at Amazon.com.
Why not just use a cast iron skillet or a griddle on the grill? You could, but the benefits of larger size, high sides, no seasoning, and liquid drainage makes these planchas hard to beat!
The Weber Style 7577 Premium Cast Iron Plancha is available at Amazon.com.