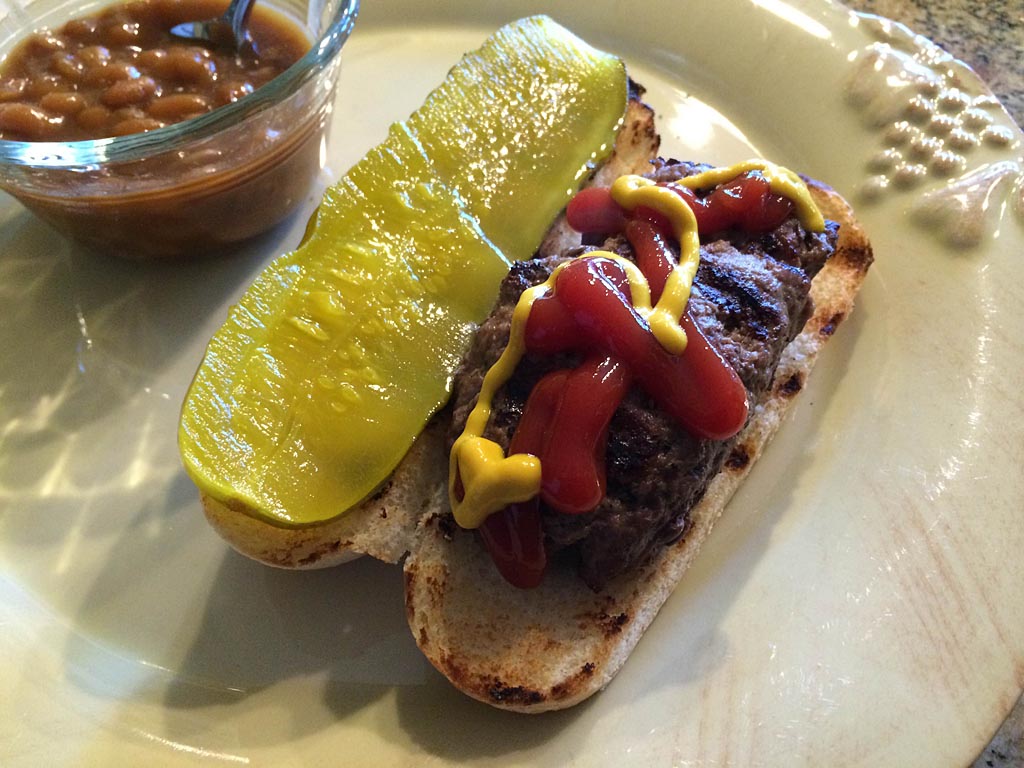 What do you do when you want to grill hamburgers and you don't have any hamburger buns or sliced bread, but you do have leftover hot dog buns?
You make The HotBurger™. An elongated hamburger patty that fits perfectly on a toasted hot dog bun. Season with salt and pepper, top with ketchup and mustard and one of those Stacker pickle slices and you're good to go. Cheese is optional.
That's The HotBurger™. Ask for it by name at participating Weber gas grills near you!