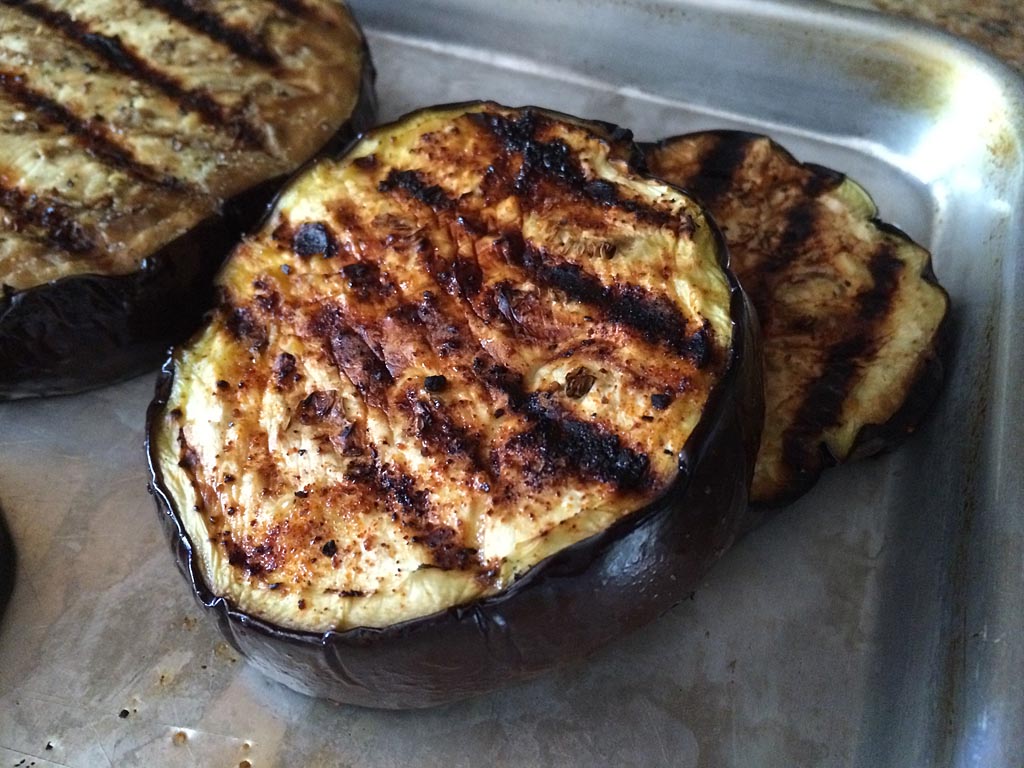 My wife Julie likes to make grilled eggplant. Grilling makes this bland veggie taste great and the process couldn't be easier.
Pre-heat the grill on HIGH for 10 minutes, then brush the grates clean and reduce the temp to MEDIUM.
Cut the eggplant into 3/4″ slices. Brush with olive oil and season with salt & pepper or SYD All-Purpose Rub. Grill 2-3 minutes per side until you get some browning and nice grill marks.
Enjoy grilled eggplant by itself, as a side to grilled meats, or as an ingredient in other dishes like an orzo with grilled vegetable salad.