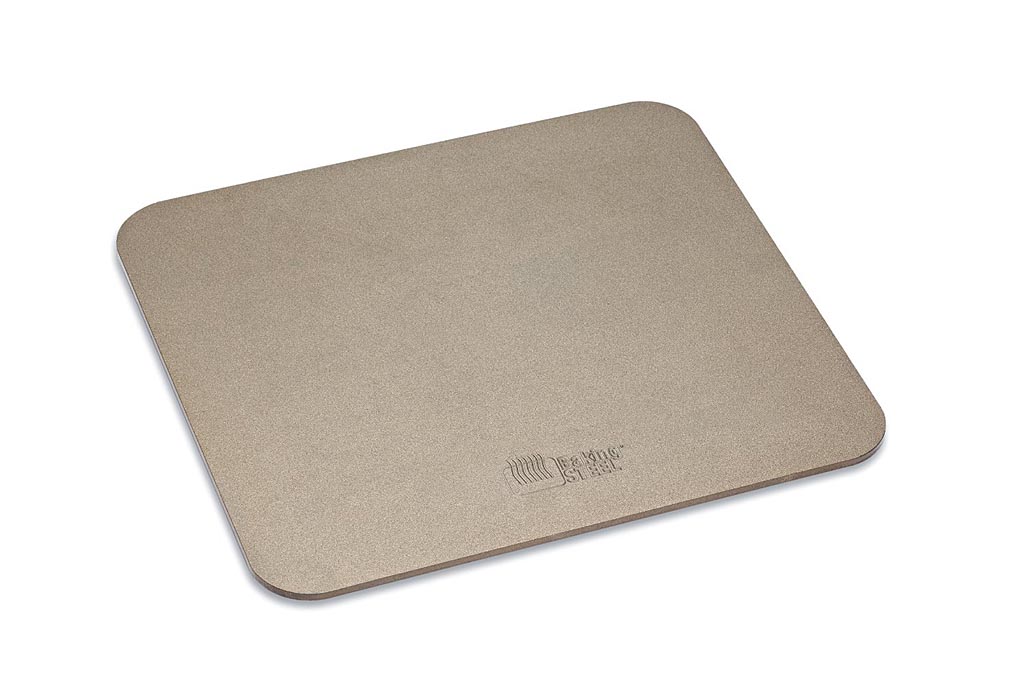 In a recent post, I featured a technique for grilling pizza on a Weber Genesis gas grill. Shortly after that post, America's Test Kitchen Radio reviewed the Baking Steel by Stoughton Steel. They say it's far superior to a pizza stone and helps you make pizza as crispy as any pizzeria out there.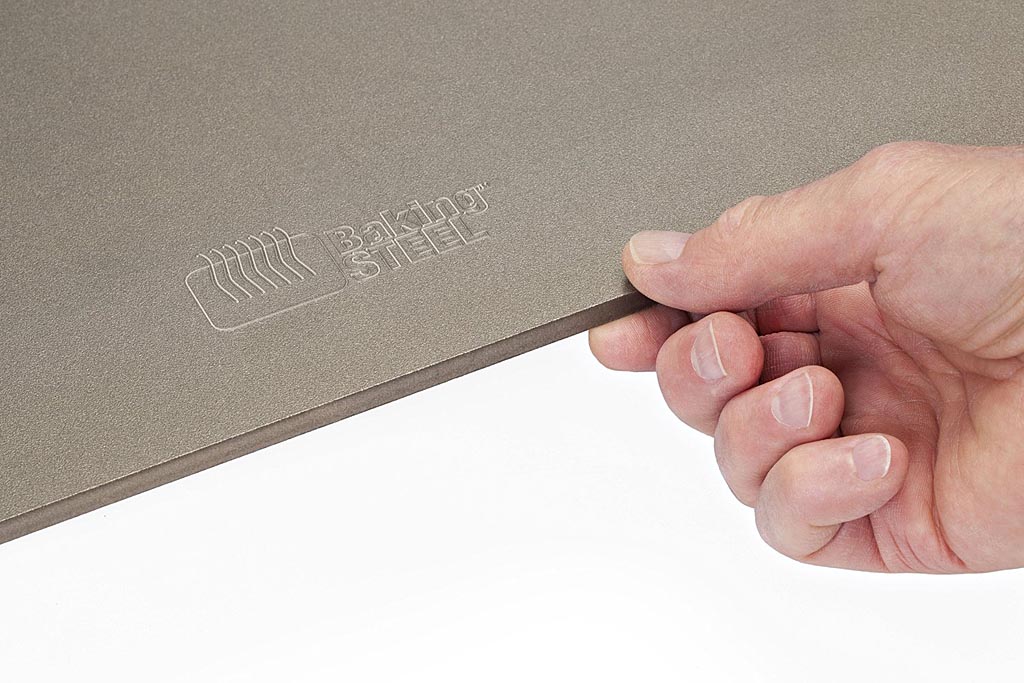 The Baking Steel is a 1/4″ thick piece of steel measuring 16″ x 14″ and weighing an impressive 15 pounds. It gets so ripping hot that it bakes pizza up to 2x faster than a pizza stone and results in a taller, more crispy crust. It can also double as a griddle.
The Baking Steel by Stoughton Steel is available at Amazon.com.