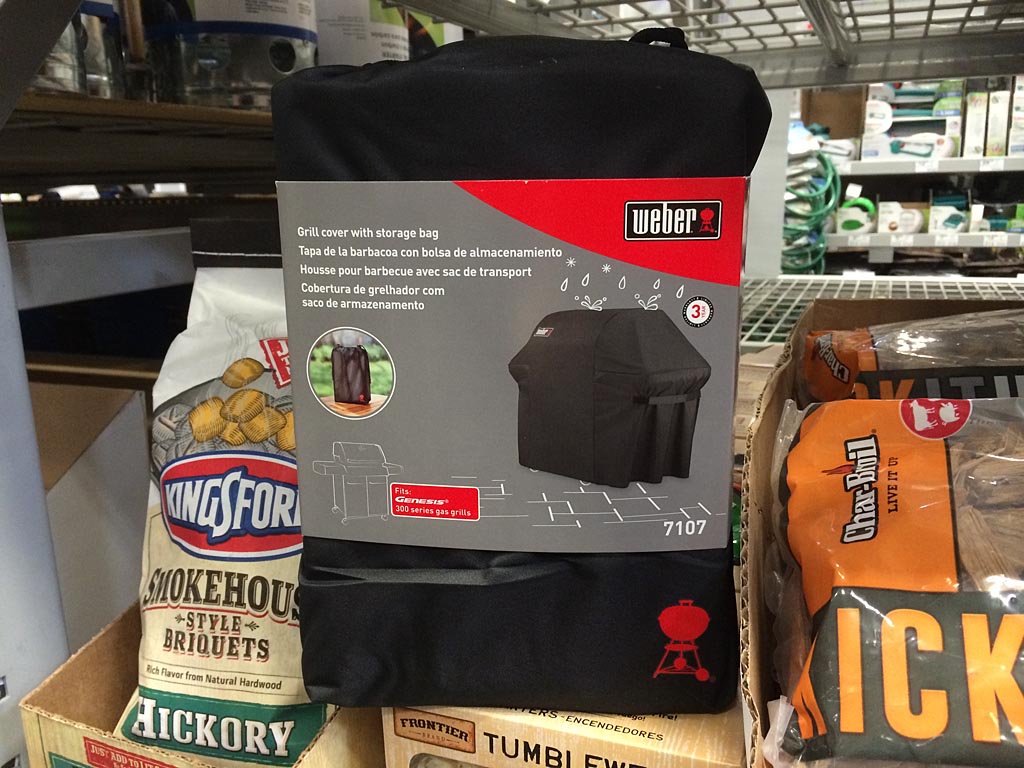 In years past, Weber offered two types of gas grill covers: Standard-grade made of regular vinyl and premium-grade made of heavy-duty vinyl.
For 2015, Weber has begun the transition to 100% polyester fabric grill covers. The material is more supple than vinyl, staying soft and pliable even in cold weather. It's also lightweight, making removing and replacing the cover easier than ever. Covers continue to include Velcro straps for tightening the cover when in place.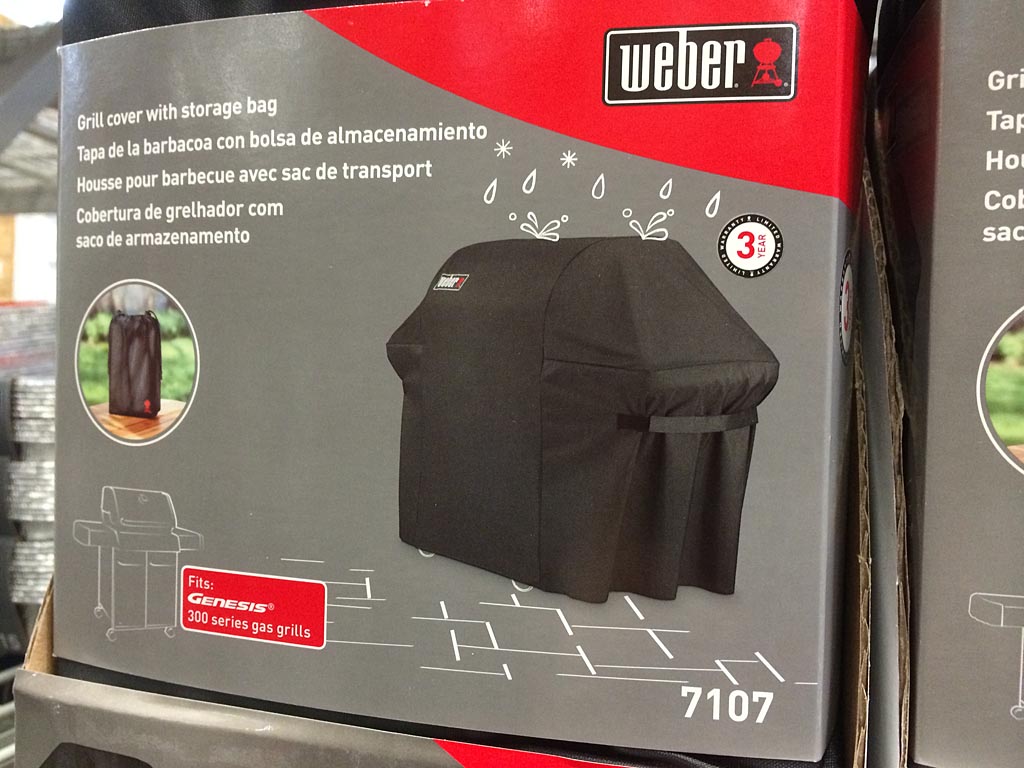 A new feature is an integrated storage pouch sewn into the cover. The cover can be folded into the pouch for storage, and when not in use the pouch stays hidden out of sight inside the cover. If you cover your grill after each use, it's unlikely you'll need the storage pouch. But if you cover your grill only at the end of the grilling season, the pouch may prove to be a handy feature.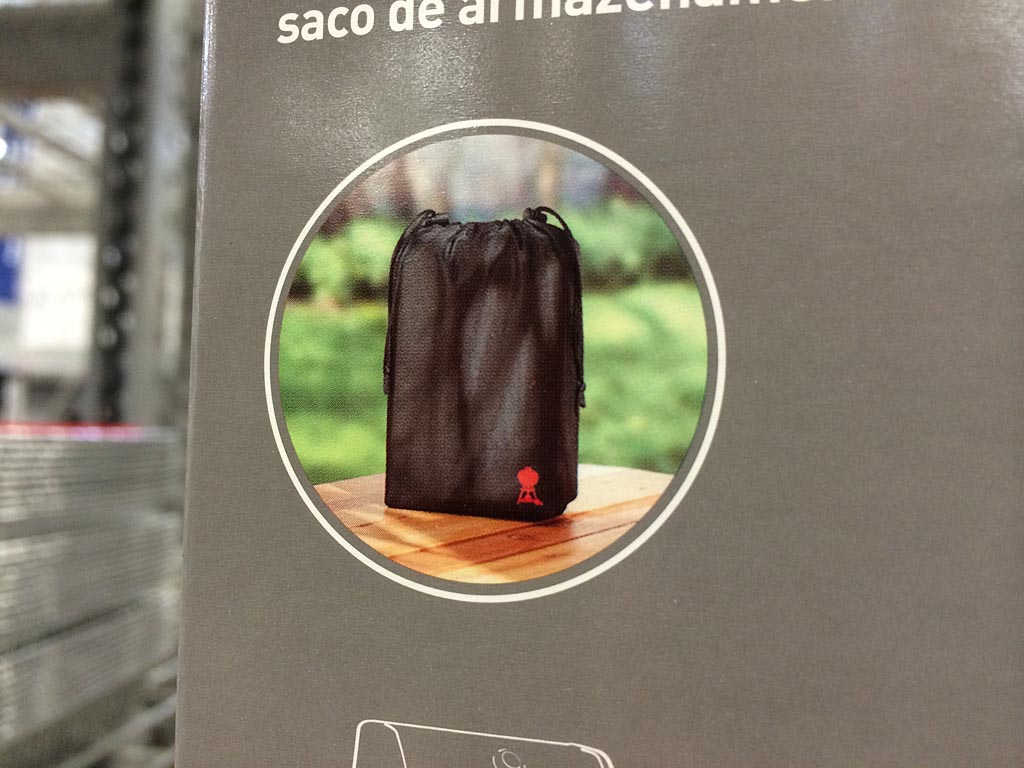 Each cover comes with a 3-year warranty for defects in material (but not fading), whereas vinyl versions had a 2-year warranty. Prices are slightly higher for these new covers versus the old ones.
It's too soon to say how well these new polyester covers will hold up to the elements; only time will tell.  As we learn more we'll be sure to let you know.
Available Covers
At the time of this writing, these polyester gas grill covers are available:
Some covers may fit older grills not listed. Contact Weber Customer Service at 800-446-1071 for assistance. For example, a member of The Virtual Weber Bulletin Board reports that the Model 7106 fits the Genesis 1000 and Genesis Silver A/B grills.
Polyester covers are also available for Weber 18″, 22″ and 26″ kettles and Performer grills.