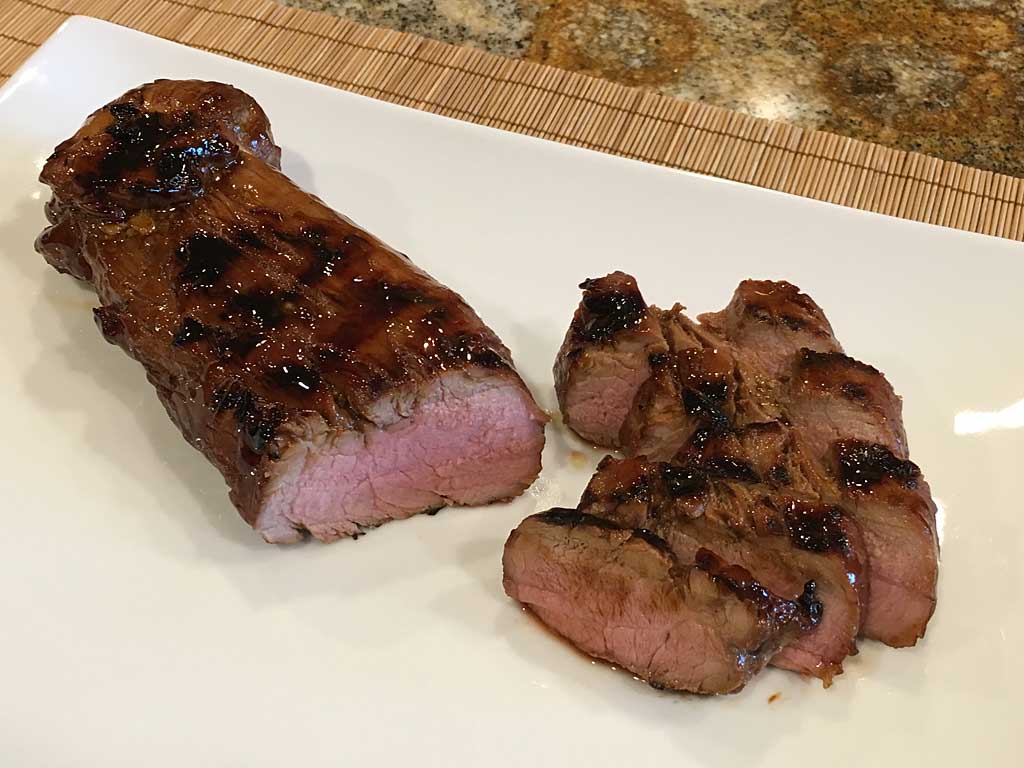 Grilled teriyaki pork tenderloin is a favorite in our household. It's easy to make, it tastes great, and it's as lean and healthy as boneless, skinless chicken breast.
I like to use two types of teriyaki together when grilling pork tenderloin. I marinate the meat using Lawry's Teriyaki Marinade before cooking, then glaze it with the sweeter JES Teriyaki Sauce toward the end of cooking.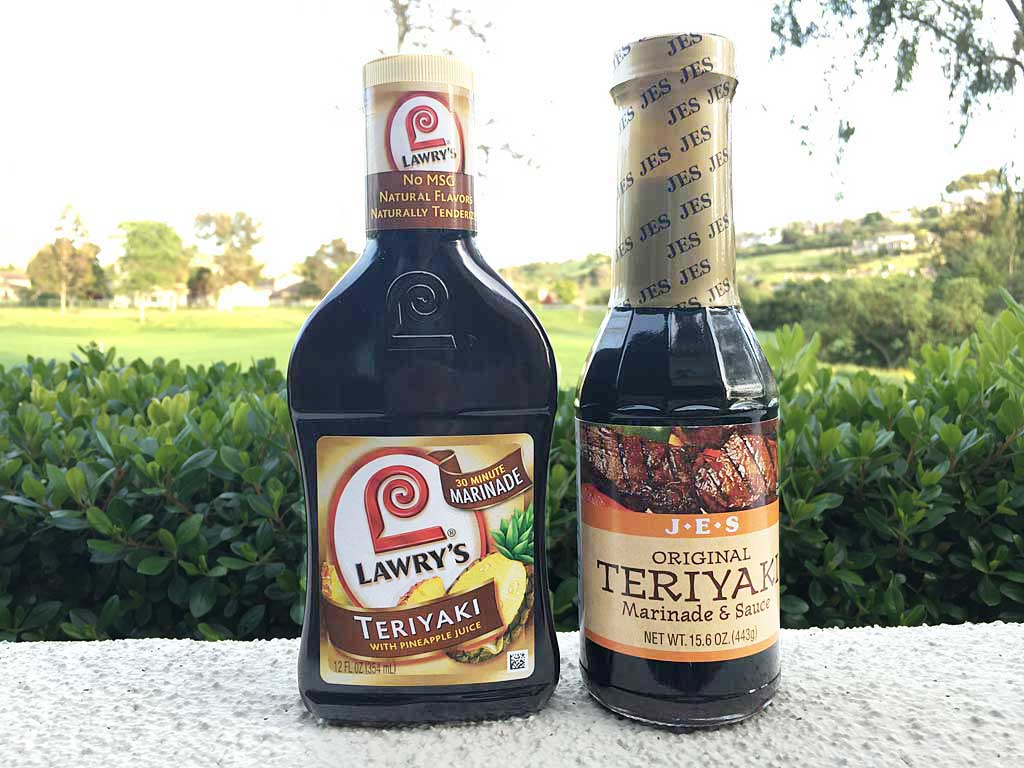 Start with a fresh pork tenderloin weighing 1 to 1.5 pounds. Trim any silverskin and excess fat. Place tenderloin in a Ziploc bag and add 1/3 bottle of Lawry's Teriyaki Marinade. Squeeze out excess air, seal the bag, and massage the tenderloin through the bag to make sure it's well coated. Refrigerate for at least 30 minutes or up to 2 hours, turning the bag several times so the meat marinates evenly.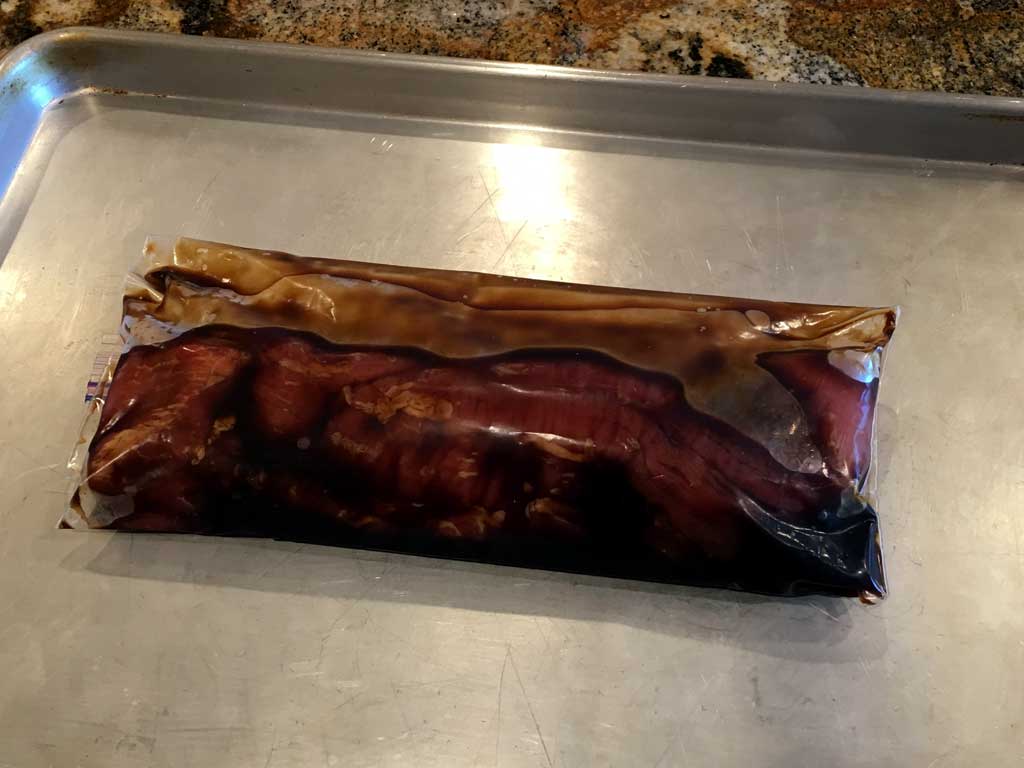 When ready to grill, remove tenderloin from bag and pat with paper towels to remove most of the marinade. Too much marinade and the meat will steam on the surface, inhibiting browning. To promote even cooking, fold the thin end of the tenderloin back over onto itself about 2-3 inches and tie with kitchen twine.
Preheat the gas grill on HIGH for 10 minutes, then clean the grates with a grill brush. Reduce heat to MEDIUM.
Spray both sides of tenderloin with non-stick cooking spray. Grill for 2 minutes, then use a spatula and tongs to loosen the meat from the grate and turn it over. Grill for another 2 minutes on the second side. Repeat for another 2 minutes on each side.
Now that you're 8 minutes into grilling, start glazing the meat with JES Teriyaki Sauce using a basting brush and continue turning and basting every 2 minutes. Also, now's the time to start checking internal meat temp with an instant-read thermometer.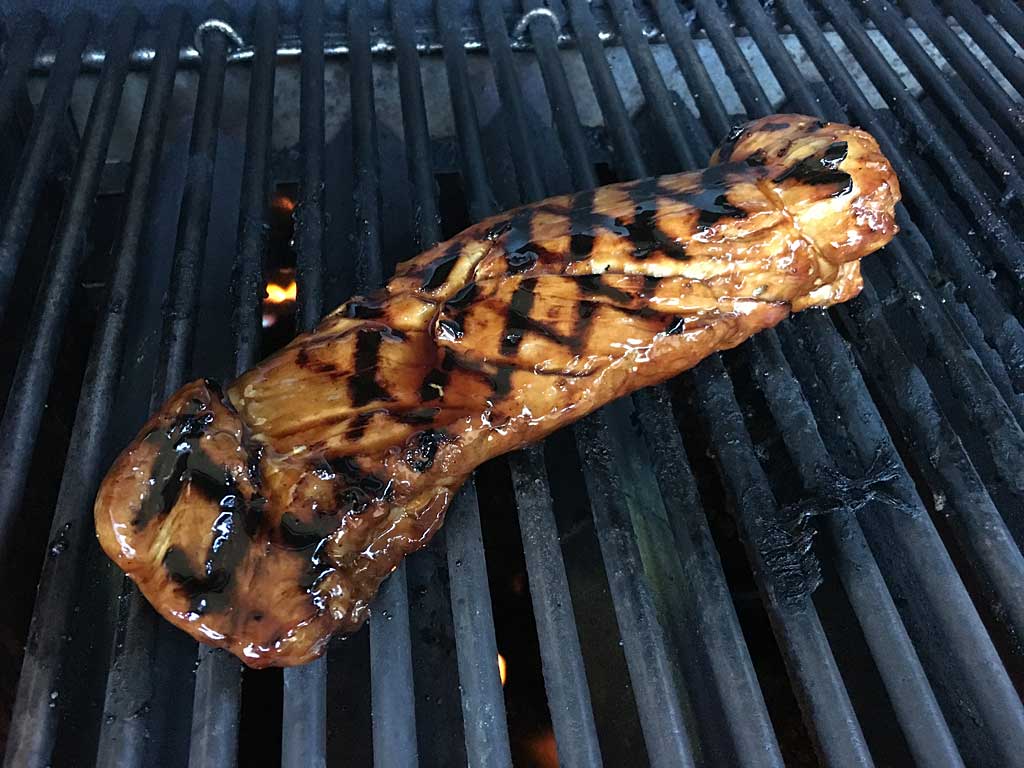 Keep grilling, turning, and basting until the tenderloin reaches an internal temperature of 135-140°F. Move tenderloin to a rimmed baking sheet, cover with foil, and let rest for 5 minutes before slicing.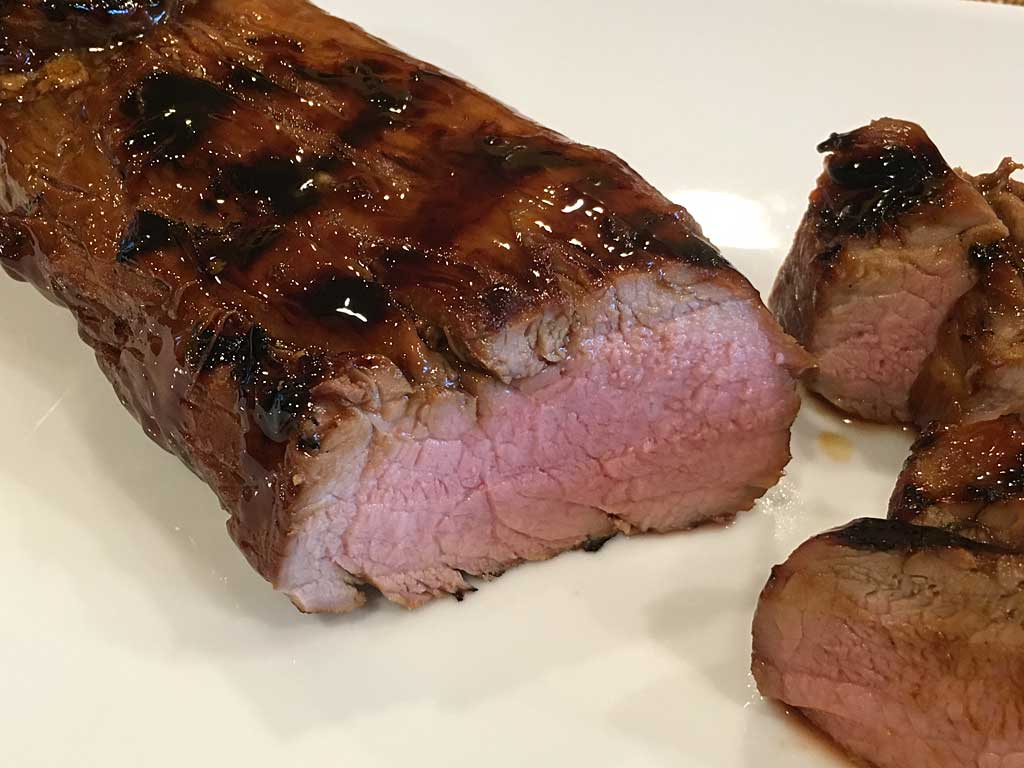 This teriyaki pork tenderloin is moist, tender and delicious when cooked to perfect doneness on a Weber gas grill! Serve with warmed JES Teriyaki Sauce on the side, along with sticky rice and your favorite side dishes.