Chicken kebabs are a delicious and healthy choice when grilled on a Weber gas grill. They're fairly easy to prepare and cook, and your guests will be impressed because kebabs are a specialty that you don't often find on summer cook-out menus.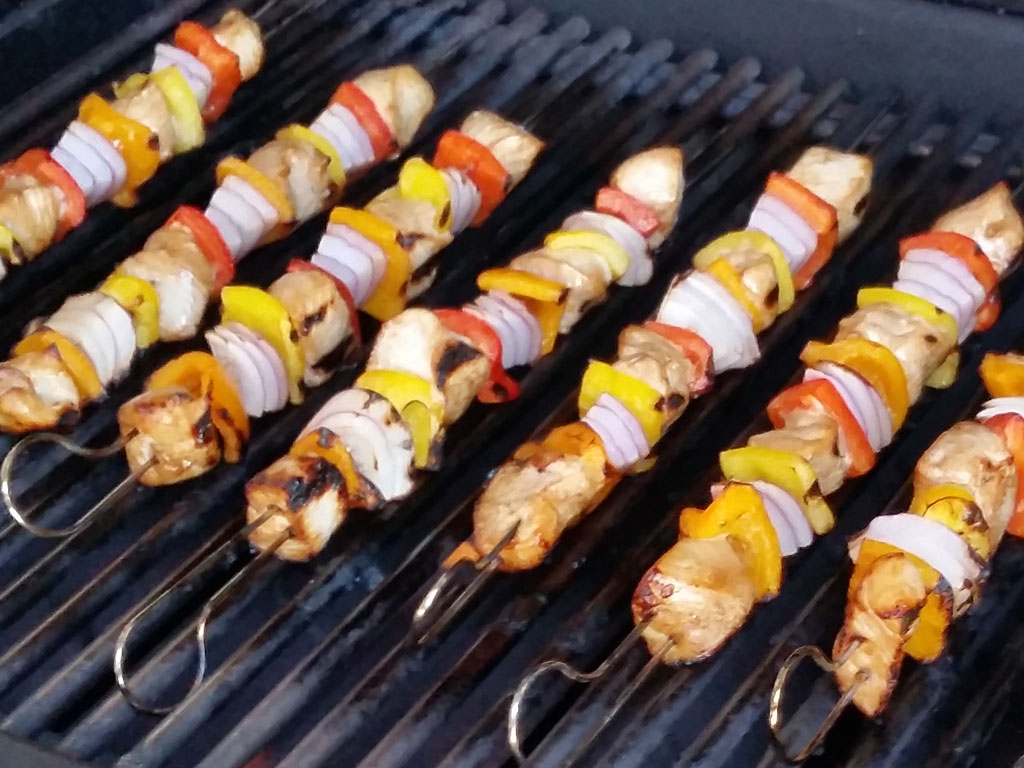 This recipe is inspired by one published by America's Test Kitchen in 2002.
Makes 12 chicken/veggie kebabs plus extra chicken-only kebabs.
Ingredients
4-5 boneless skinless chicken breasts, approx. 2 lbs total weight, cut into 1-inch pieces
3 large bell peppers (red, orange, yellow) each cut into 24 1-inch pieces
1 large red onion, approx. 12 ounces, cut into 36 3/4-inch pieces (see details below on how to cut onion)
Lawry's Teriyaki Marinade (for marinating)
JES Original Teriyaki Marinade & Sauce (for basting on the grill)
Equipment
18 good quality metal skewers, flat or double prong design to prevent food from spinning on skewer
Preparing The Chicken Kebabs
Cut each chicken breast lengthwise into three 1-inch wide strips, then cut each strip into 1-inch pieces. Place chicken pieces into Ziploc bag and add 1/3 bottle of Lawry's Teriyaki Marinade. Seal bag, pressing out air, then massage bag to coat pieces evenly. Let chicken marinate in refrigerator 1-2 hours, turning bag and mixing contents several times.
Remove core and seeds from bell pepper. Cut open bell pepper so it lays flat and trim away ribs. Cut vertically into 8 1-inch wide strips, then cut each strip into 3 1-inch pieces. Repeat for the other two peppers. Each pepper renders 24 1-inch pieces.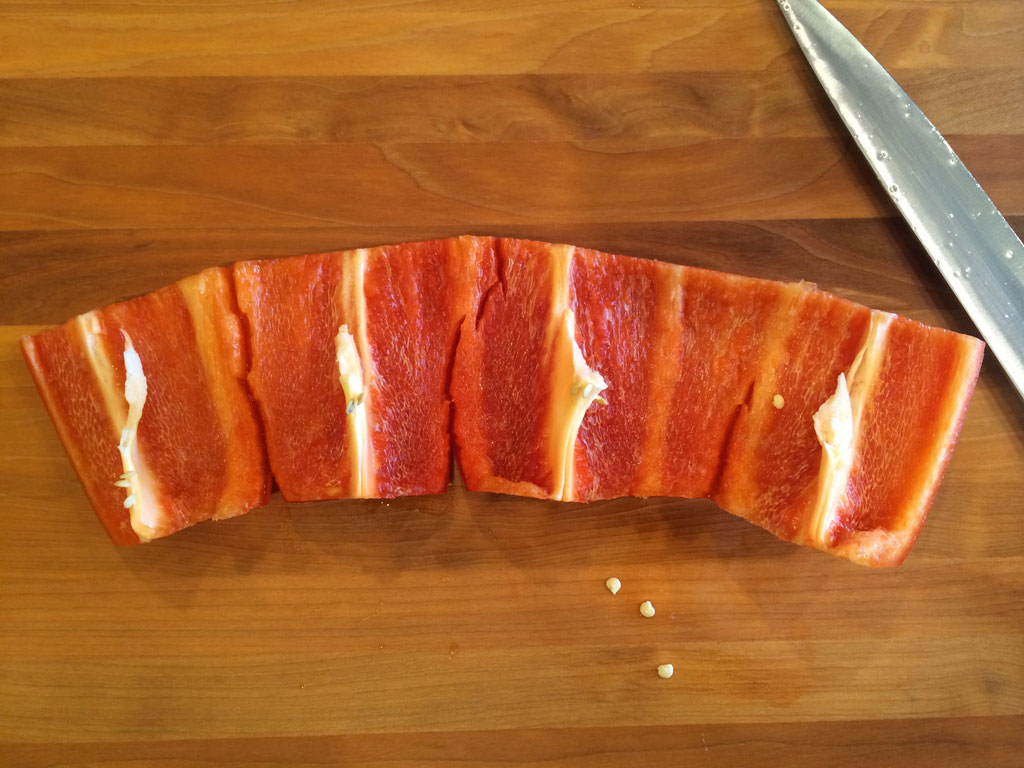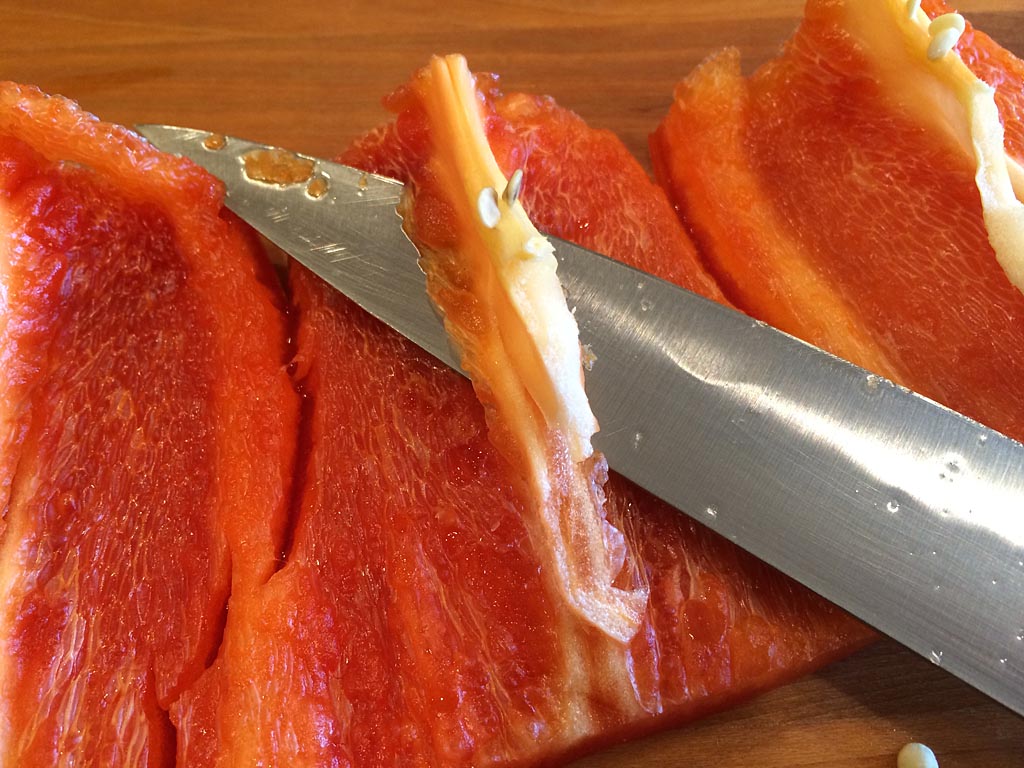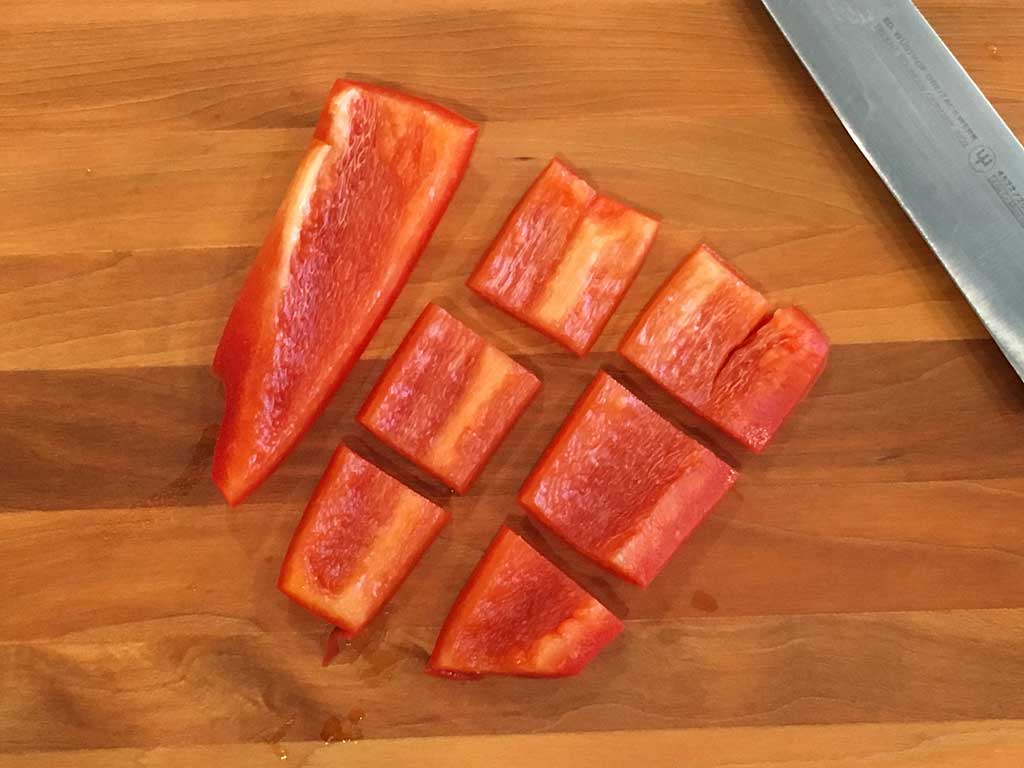 Trim the stem end and root end of the onion and cut into quarters. Remove the outermost layer and discard. Peel the next three layers together as a unit. Reserve the inner layers for another use.
Cut each three-layer quarter from pole to pole into 3 strips of equal width, then cut across each strip into 3 pieces. The onion will render 36 pieces each 3 layers thick.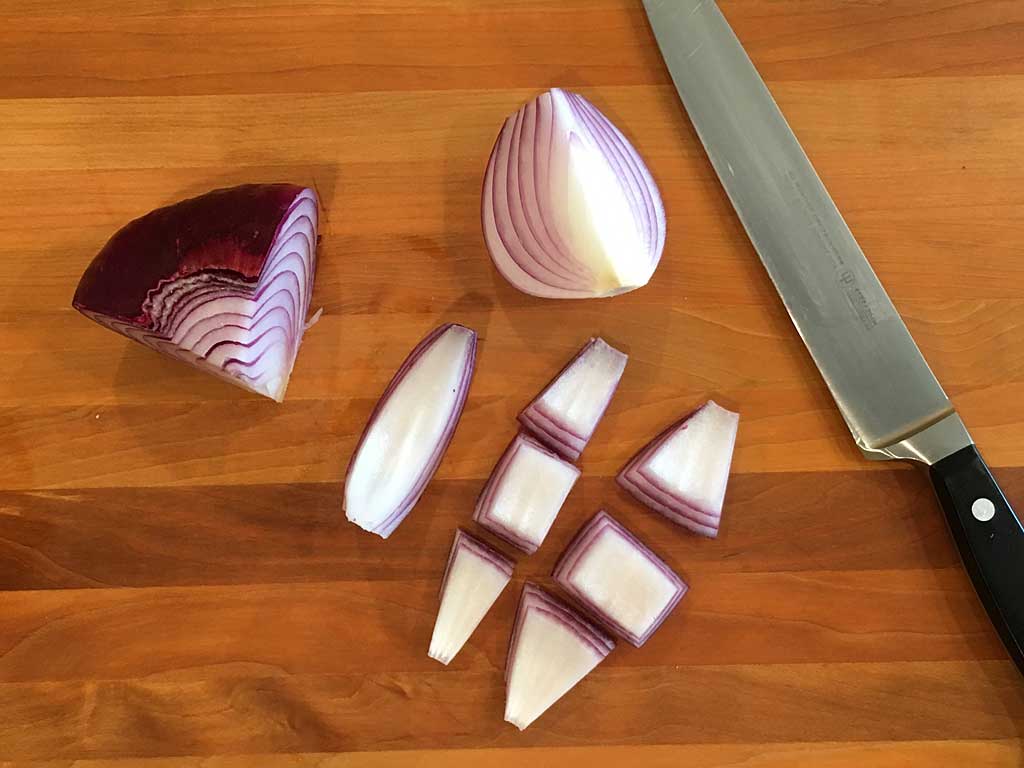 Assembling The Chicken Kebabs
Place chicken pieces into a colander to drain excess marinade.
Thread the chicken and veggies onto 12 skewers in the following order:
Chicken
Red bell pepper
Onion
Yellow bell pepper
Chicken
Orange bell pepper
Onion
Red bell pepper
Chicken
Yellow bell pepper
Onion
Orange bell pepper
Chicken
Thread any leftover chicken pieces onto additional skewers.
Grilling The Chicken Kebabs
Preheat grill for 10-15 minutes with all burners on MEDIUM. Scrub grates clean with a grill brush.
Spray top side of each skewer with non-stick cooking spray appropriate for high-temp grilling, e.g. Weber Grill Spray. Place skewers on grate sprayed side down and grill for 2 minutes. Spray skewers again, turn, and grill on the second side for 2 minutes.
Repeat the process but skip the spraying and instead baste each side with JES Original Teriyaki Marinade & Sauce using a silicone basting brush.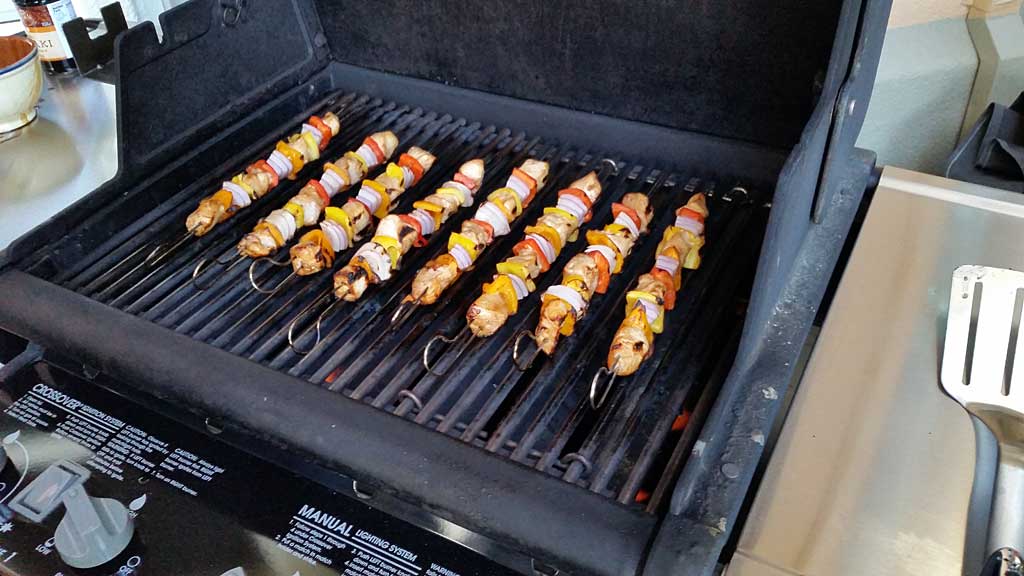 The kebabs are done after 8-9 minutes of grilling. You'll have nice grill marks and browning on the chicken and some char on the veggies. The chicken should measure 160°F with an instant-read thermometer.
Move kebabs to a warm platter and cover loosely with foil while grilling remaining kebabs. Serve immediately with rice pilaf.