Here's an easy recipe for grilled carrots using a vegetable basket on a gas grill. I've got a Weber Style 6434 stainless steel vegetable basket but any similar basket will do.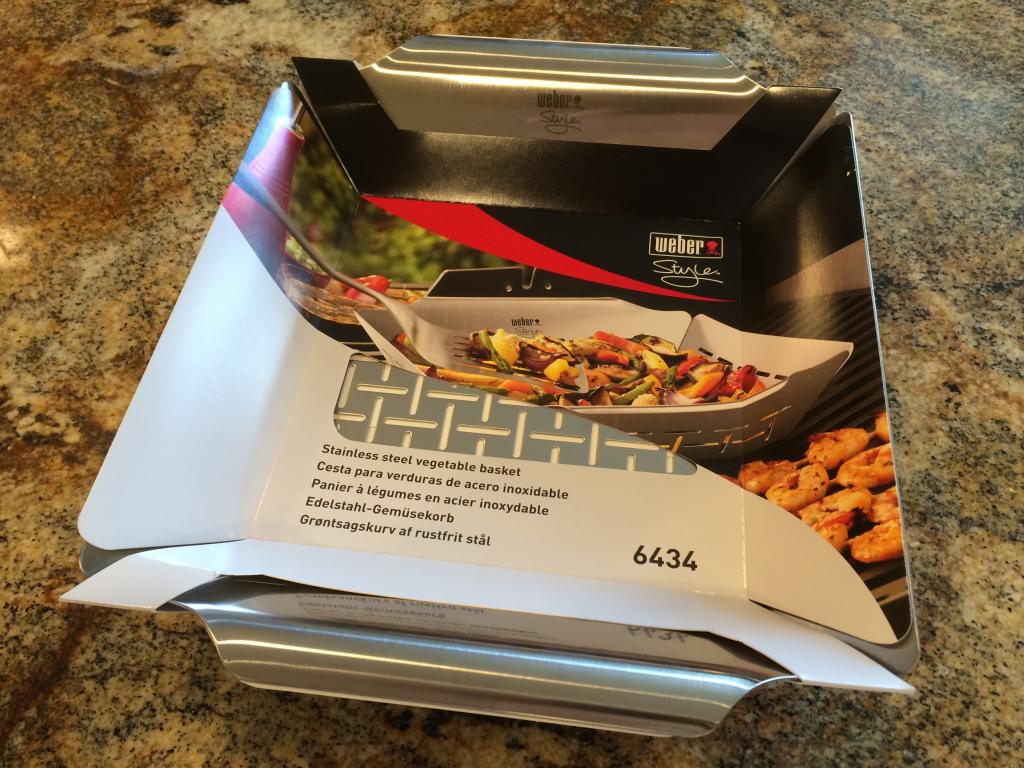 Here's what you need:
6 large carrots
Olive oil
Kosher salt
Coarse ground black pepper
Any spicy rub (optional)
Peel the carrots and cut off the ends. Cut each carrot into 2″-3″ long pieces, slicing the thicker ends in half lengthwise.
Place carrots in a large bowl. Drizzle with two tablespoons of olive oil and toss to coat.
When I made these carrots, I seasoned them with a combination of salt & pepper and Penzeys Northwoods Fire Seasoning containing salt, paprika, ground chipotle pepper, black pepper, cayenne red pepper, thyme, rosemary and granulated garlic. I didn't want to overpower the carrots by using 100% rub, I just wanted a hint of flavor and heat from the rub. You can go with kosher salt & black pepper only, or barbecue rub only, or a combination of both.
To do as I did, sprinkle the oiled carrots lightly with kosher salt and coarse black pepper, toss to distribute evenly, then sprinkle lightly with rub and toss again.
Preheat the gas grill on HIGH for 10 minutes, then clean the grates using a grill brush. Turn the burners down to MEDIUM. Spray the inside of the vegetable basket with non-stick cooking spray and place it on the grill grate to preheat for two minutes.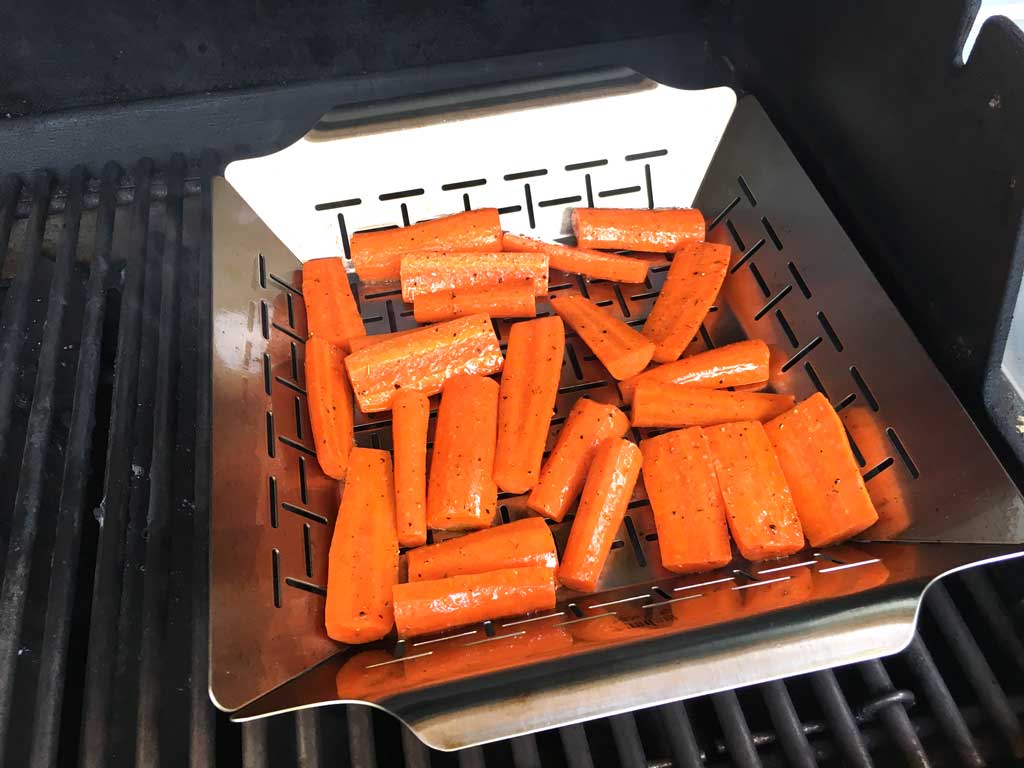 Add the carrots to the basket, spreading them evenly across the surface. Cook 2-3 minutes, then stir and redistribute the carrots using tongs. Repeat several times for a total of 10-12 minutes of grilling or until the carrots are starting to get tender but still have some texture in the centers (check by piercing with a paring knife) and show signs of charring.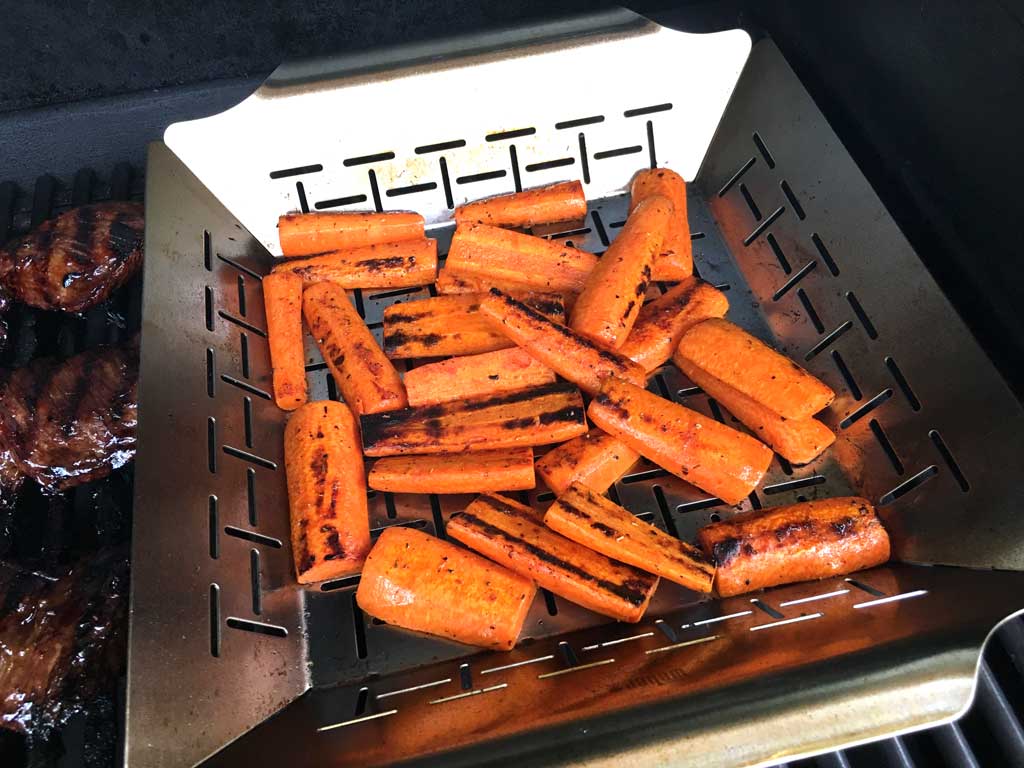 Carefully move carrots from the vegetable basket to a serving plate and enjoy immediately.