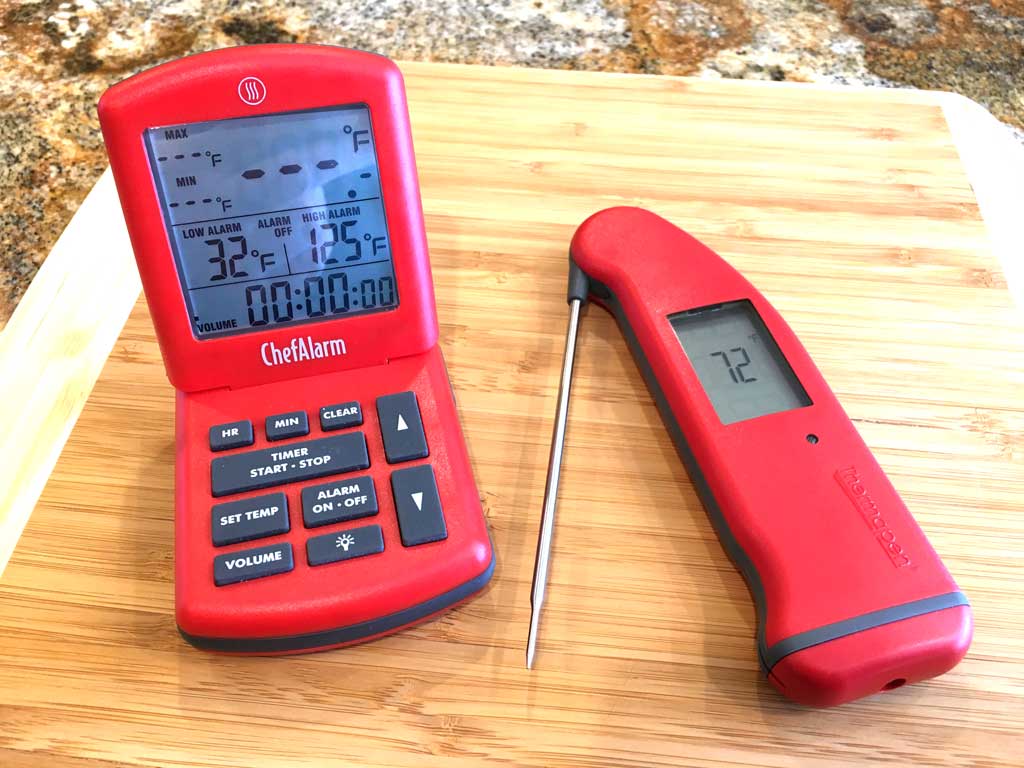 It may not seem intuitive at first, but when grilling large cuts of meat, it can be helpful to use both a probe thermometer and an instant-read thermometer to measure internal meat temperature.
Why? Because probe thermometers like the ThermoWorks ChefAlarm are designed to measure internal meat temperature in a single location, usually in the thickest part of the meat, throughout the entire cooking process. They will tell you when that single point inside the meat is at or near your desired level of doneness.
However, toward the end of cooking, it can be helpful to spot-check internal temperature in several locations. That's when a fast instant-read thermometer like the ThermoWorks Thermapen Mk4 comes in handy. Just pop open the grill lid, quickly check for doneness in several spots using the instant-read thermometer, and close the lid. You won't lose much heat from the grill, and you don't have to disturb the placement of the probe thermometer.