This 1996 Genesis Platinum Series II restoration by TVWBB member Jeff MA of Fitchburg, MA is one of the finest, most comprehensive restorations you'll ever see of a Weber gas grill.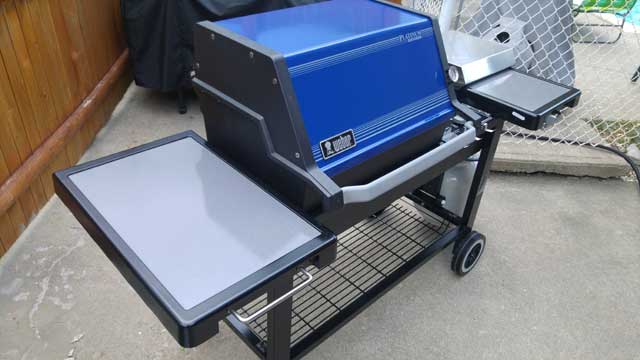 It features almost everything you might encounter in a restore project, including frame repair, firebox cleanup, screw hole repair with QuikSteel, a little welding, repainting, polishing, parts replacement, logo emblem refinishing, new propane tank scale and hose connector, plus a brand new side burner for good measure.
You can read all the details of Jeff's restoration with many photos in this thread on The Virtual Weber Bulletin Board. It serves as a good reference article for anyone wanting to undertake a similar project.
Here are a few photos to give you a sense of the before and after on this beautiful grill.