Weber is known for its popular series of grilling cookbooks, each with easy-to-follow recipes and beautiful photography. I own all of these books and find them to be an indispensable part of my cookbook library.
The Must-Have Weber Grilling Cookbook
If you buy only one Weber grilling cookbook, it ought to be this one: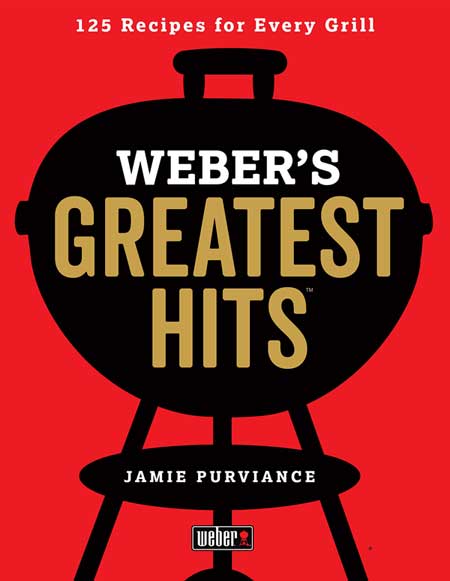 Weber's Greatest Hits: 125 Classic Recipes for Every Grill
Amazon.com says, "In the ultimate gift for every griller, from beginner to veteran, Weber rated, debated, and curated its entire recipe collection, with help from its most enthusiastic fans. Here in one gorgeous package are the ultimate go-to recipes for every occasion.
"The book includes all-new photography, fun stories from Weber's rich and often hilarious history, and special features such as the Top Ten Grilling Dos and Don'ts.
"Whether building a better burger or smoking competition-worthy ribs, Weber fans will delight in these classic standards and contemporary inspirations."
More Great Weber Grilling Cookbooks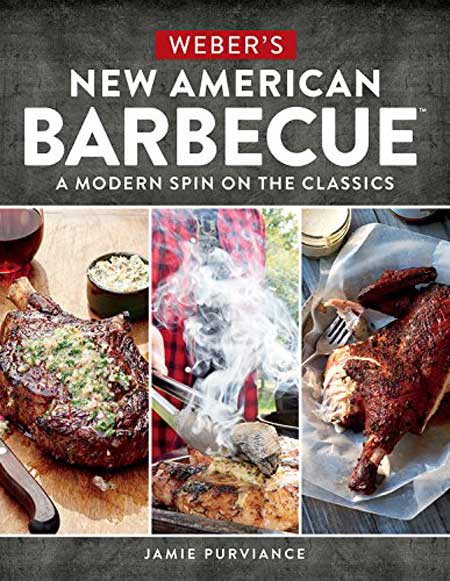 Weber's New American Barbecue: A Modern Spin On the Classics
Amazon.com says, "To define American barbecue as "ribs and roasts cooked low and slow in the Southern style" doesn't do it justice. Traditional barbecue, in all its delicious glory, is a foundation—an idea to be built upon. And all across the country, home grillers and restaurant chefs alike are doing just that. In this big melting-pot of a nation, we all bring something different to the table—flavors, spices, perspectives—and each time we do, the meaning of barbecue changes a little.
"Through stories and essays, hundreds of photos, crystal-clear techniques, and 100 exceptional and fool-proof recipes, Weber's New American Barbecue celebrates what's happening at the grill today. From chefs creating new classics to everyday backyard heroes melding flavors to pitmasters setting new standards of excellence at competitions, this book explores the delicious evolution of our true American pastime—barbecue."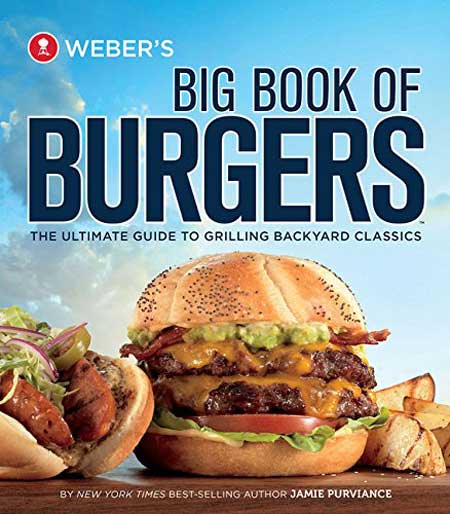 Weber's Big Book of Burgers: The Ultimate Guide to Grilling Backyard Classics
Amazon.com says, "Weber's Big Book of Burgers tips a spatula to the mighty beef patty, celebrating our national dish in all its glory, and goes beyond the bun, reinventing the burger with modern twists and alternative ingredients such as pork, poultry, seafood, and veggies. And it doesn't stop there—with recipes for sizzling sausages, hot dogs, and brats, plus sides like out-of-this-world onion rings and drinks like luscious milkshakes—this book pays homage to other classic barbecue fare and offers 160 inspiring reasons for you to fire up the grill.
"Packed with nearly 250 full-color photos, step-by-step instructions, and whimsical watercolor illustrations, Weber's Big Book of Burgers is sure to become as classic as the burger itself. From the food to the fun to the flavors, you'll find juicy goodness on every single page."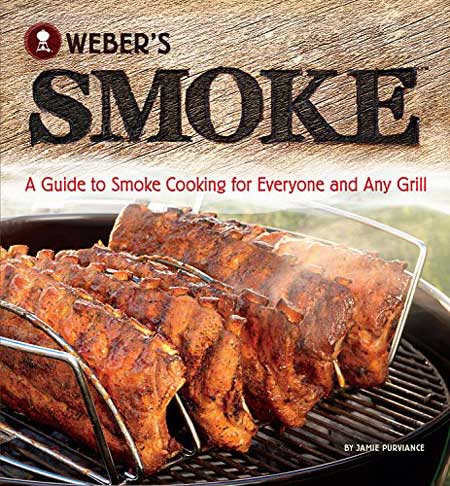 Weber's Smoke: A Guide to Smoke Cooking for Everyone and Any Grill
Amazon says, "If you can grill, you can smoke! Now you can add smoke flavor to almost any food on any grill. Weber's Smoke shows you how and inspires you with recipes that range from the classic (Best-on-the-Block Baby Back Ribs) to the ambitious (Smoked Duck and Cherry Sausages). And best of all, many of the recipes let you achieve mouthwatering smoke flavor in a matter of minutes-not hours."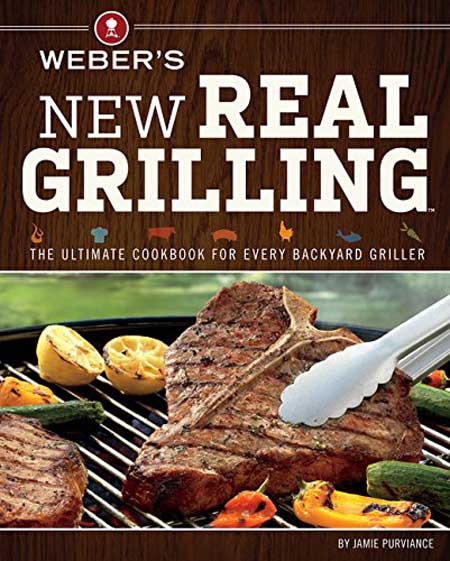 Weber's New Real Grilling: The Ultimate Cookbook for Every Backyard Griller
Amazon says, "Grilling out is an essential part of the American culture, and Weber's name is synonymous with barbecue, bringing friends and families together to create moments that make lasting memories. Weber's New Real Grilling celebrates the joy of being in the backyard and gathering around the grill. Complete with more than 200 simple, classic, and—most of all—drop-to-your-knees delicious recipes, this book explores the foods and flavors that are made for grilling: the very best recipes for beef, pork, poultry, and seafood, small plates, vegetables and sides, desserts, and the best rubs, marinades, brines, and sauces. Find basic grilling skills, valuable tips, and tried-and-true techniques in Weber's New Real Grilling that will turn any griller into an expert outdoor entertainer."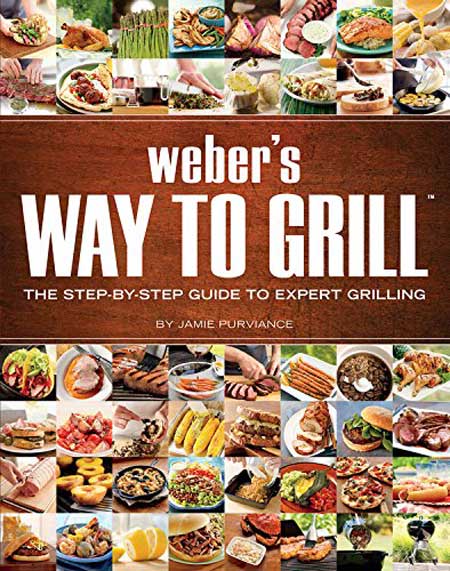 Weber's Way to Grill: The Step-by-Step Guide to Expert Grilling
Amazon.com says, "With indispensable tips and insights for getting better every step of the way, Weber's Way to Grill is an all-in-one master class in every aspect of outdoor cooking. It not only explains in clear, confidence-building recipes, it also shows readers with hundreds of color photographs exactly how to get the best results every time.
"Each chapter takes readers through successful techniques for grilling every item imaginable. The triple-tested recipes are wonderful by themselves, but even more valuable as delicious examples of how to put new skills to use. Next to the recipes, readers will find variations on all sorts of grilling methods, seasonings, and sauces. This book features hundreds of step-by-step photographs detailing every important moment in the process of grilling, along with captions about exactly how and why the techniques work as well as they do. It doesn't get more comprehensive than this."