In the June/July issue of Cook's Country magazine, the editors announced the results of testing eight popular grill brushes ranging in price from $5 to $35 in a variety of styles and construction.
The winner: The Weber 6494 12-Inch 3-Sided Grill Brush for only $8.99!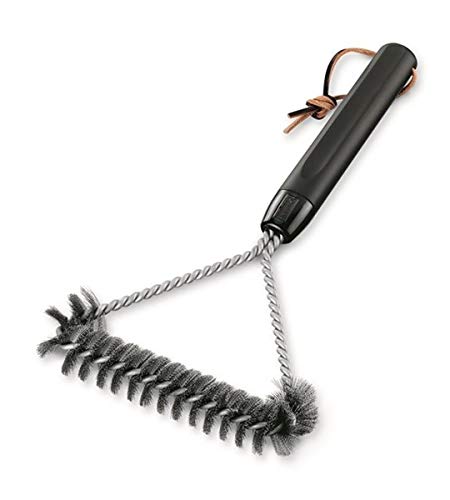 Testers liked the short handle for greater leverage and mobility, and the triangular design and short bristles for easy cleaning between grill grate bars all the way to the edges of the grate.
For those wanting a bristle-free grill brush, the Kona Safe/Clean Grill Brush took second place in the ratings.