Welcome to the TVWGG Hot Dog Taste-Off!
This is the third installment of our summer hot dog taste-off. If this is your first visit to the taste-off, make sure to read the first installment for details on how we're selecting and judging the hot dogs.
Last week, Ball Park Deli Style was the winner over Hebrew National, Nathan's Famous Skinless, and Ball Park Angus in the Big Brand Premium Division taste-off. This week, we're examining a small category in the world of hot dogdom.
The Almost Organic Division
These hot dogs share some attributes with organic hot dogs but are not certified organic. Although they are labeled "uncured", they have essentially been cured using the sodium nitrate that occurs naturally in celery juice or celery powder.
Open Nature (Lucerne/Safeway): $4.99
Oscar Mayer Selects (Kraft): $3.98
(Note that in these photos, the hot dogs are always shown in the order listed above.)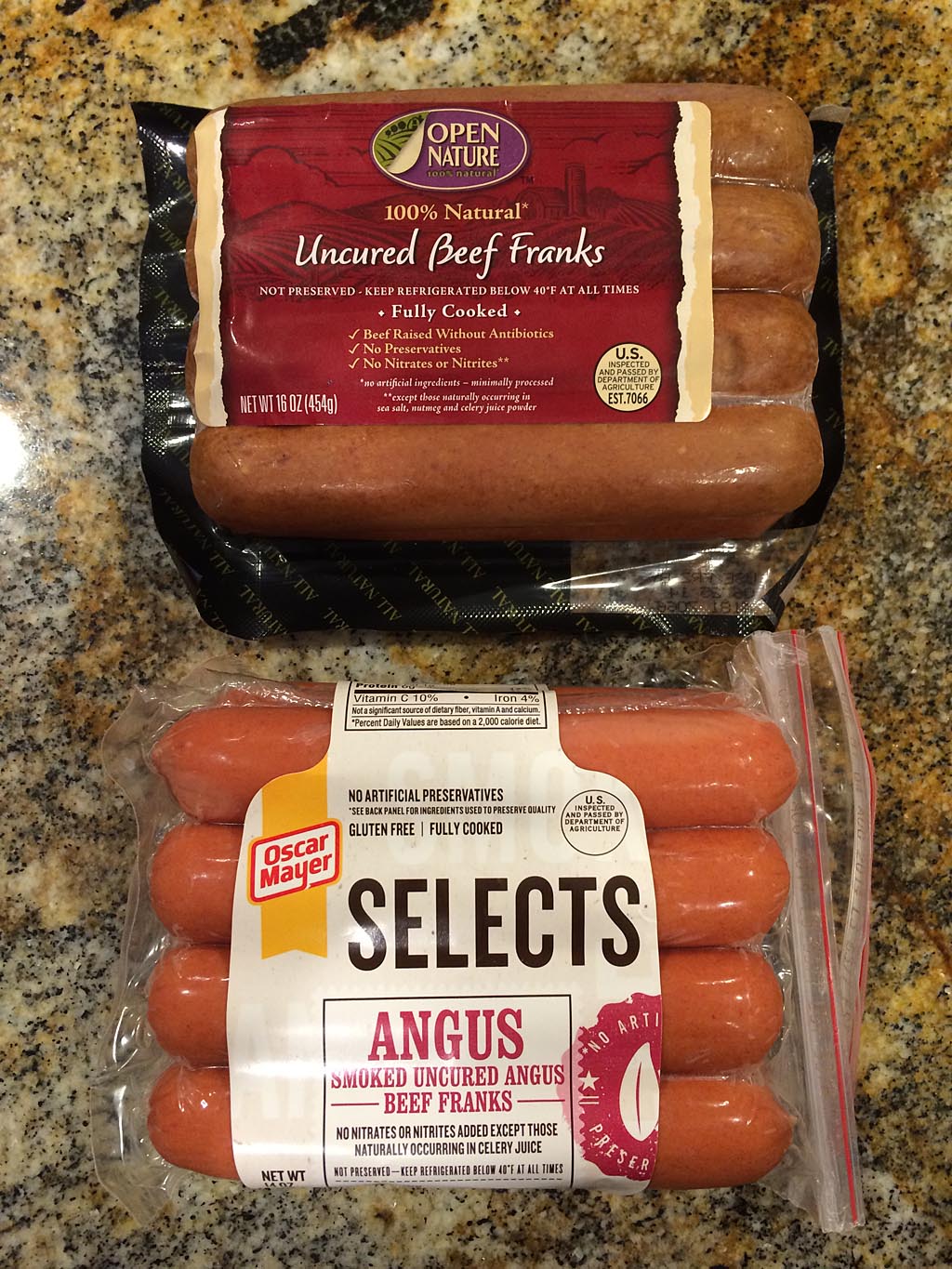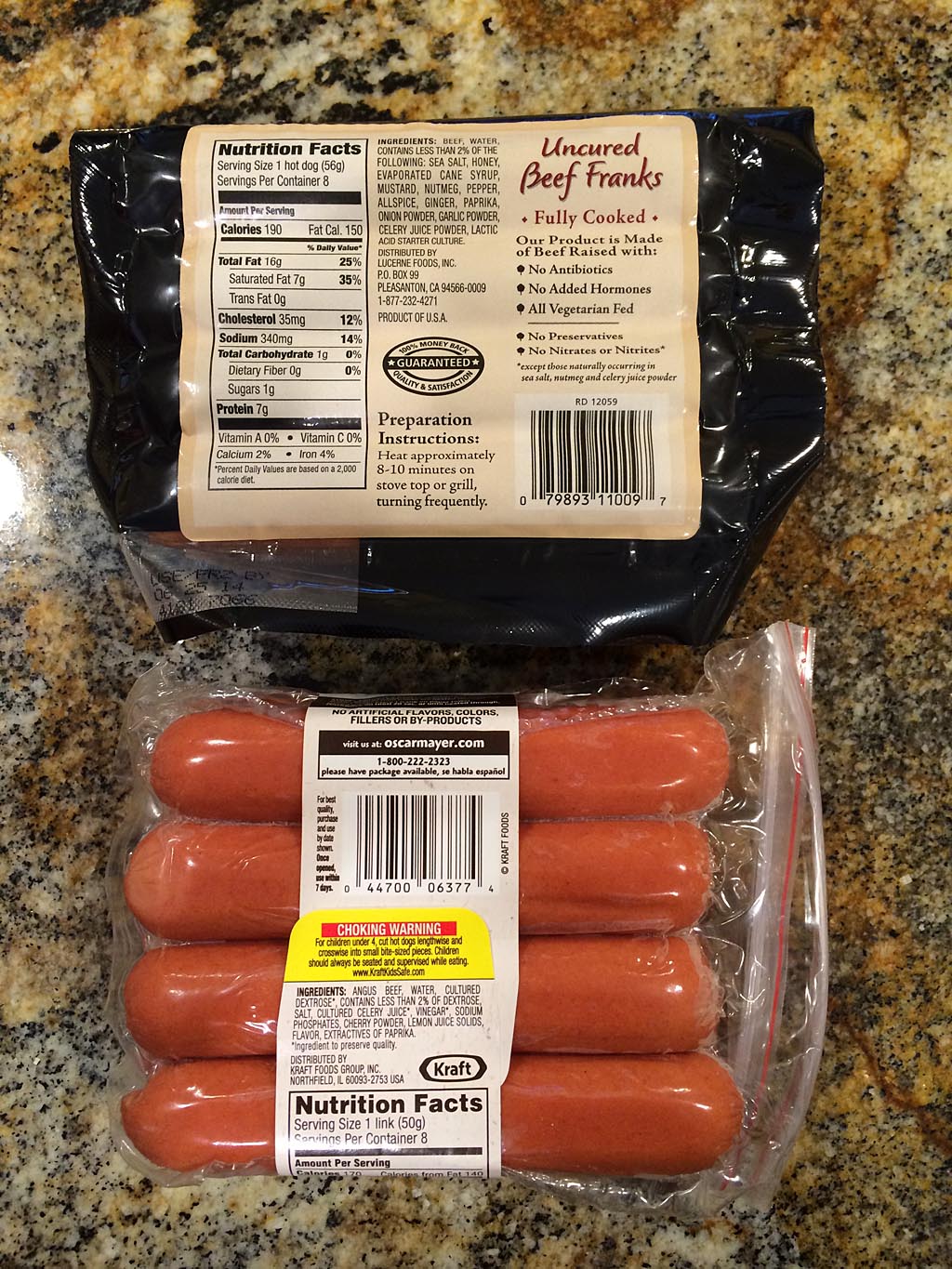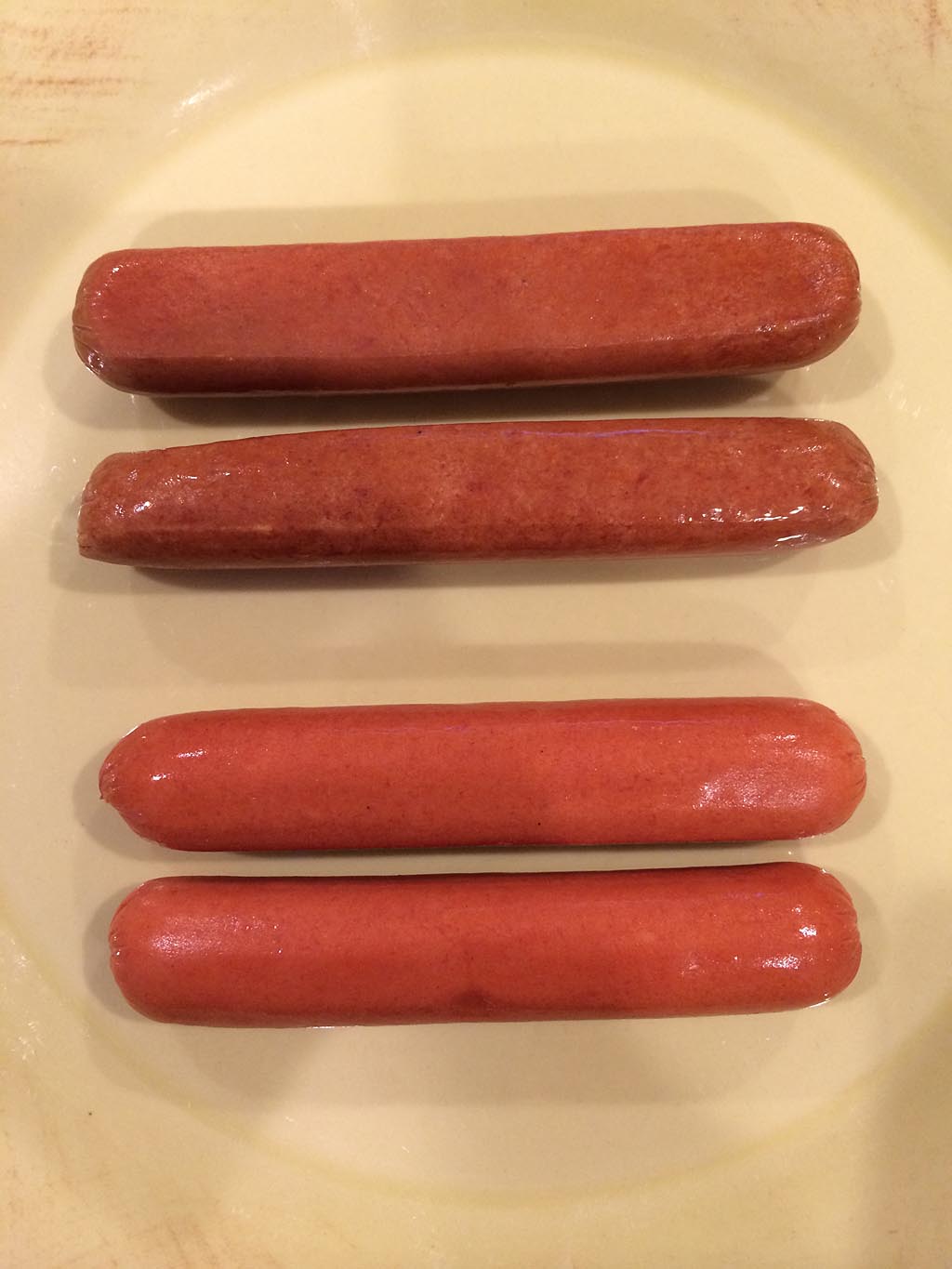 You'll notice that the Open Nature hot dog looks more brown than the Oscar Mayer Selects. The Open Nature packaging makes claims about no antibiotics, no added hormones, and all vegetarian fed; the Oscar Mayer Selects packaging makes no such claims.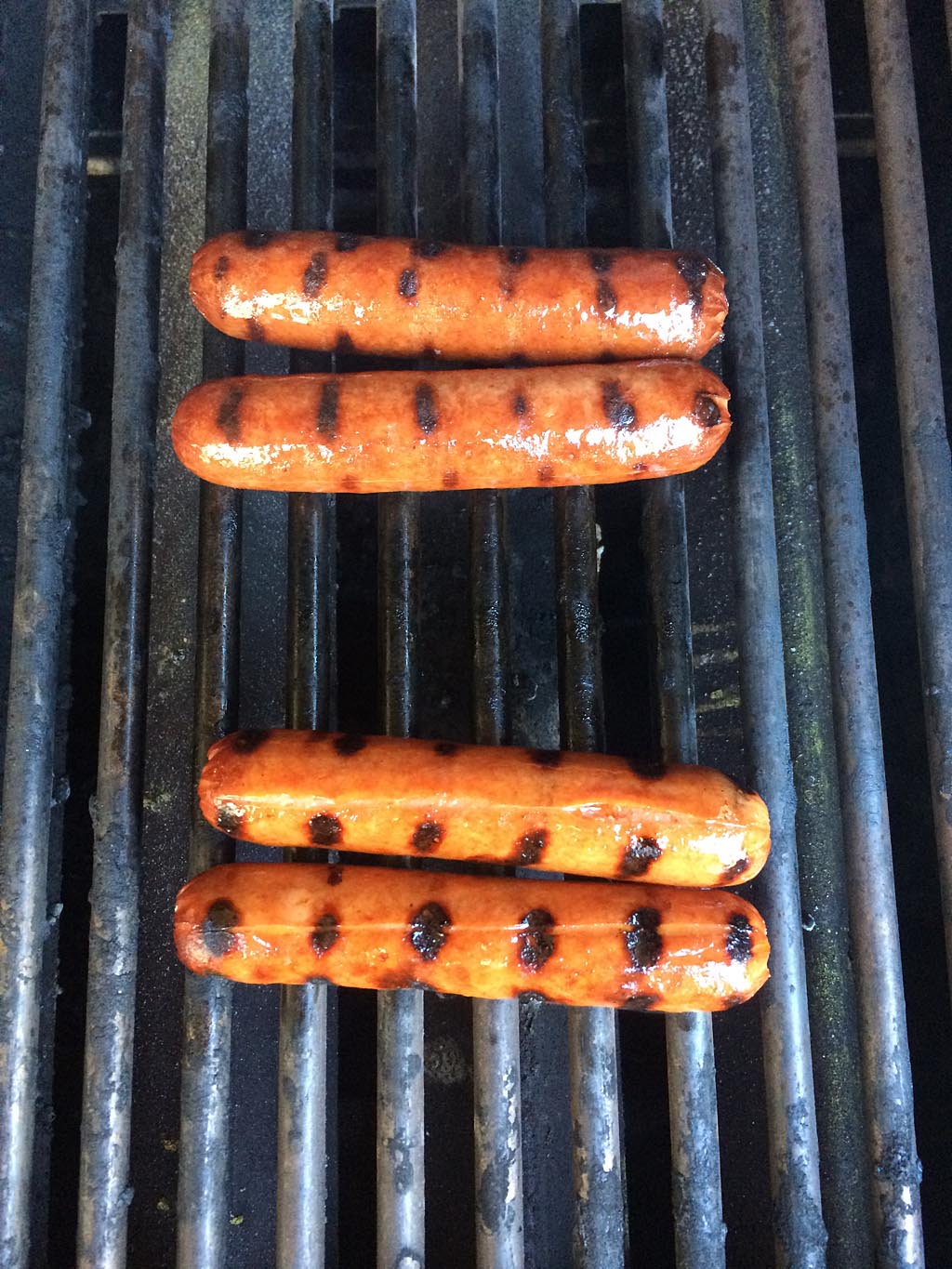 The hot dogs were grilled together and served to the judges.
Once the hot dogs were grilled but not overly cooked, they were brought indoors and immediately judged on appearance, then sampled and judged on taste and tenderness/texture.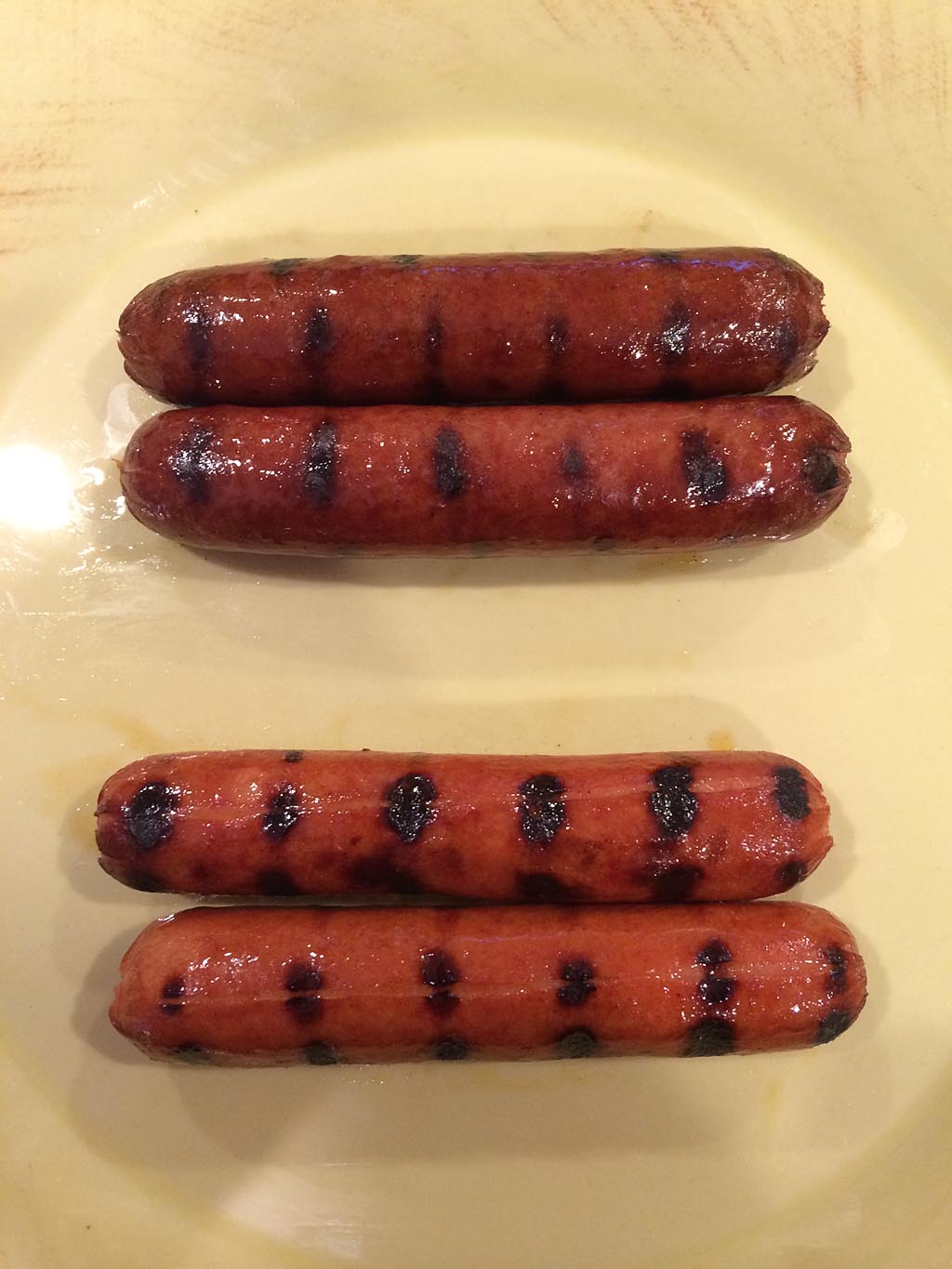 The Results
Open Nature squeaks by Oscar Meyer Selects with a 0.56 point margin of victory.
Here are the weighted scores:
Open Nature: 63.4172
Oscar Mayer Selects: 62.8572
Judges' Comment Cards
Open Nature: Nice color; looks like meat; nice sheen; firm texture
Oscar Mayer Selects: Nice color and sheen; good flavor, a bit too salty
So Open Nature is the winner of the Almost Organic Division! Stay turned for our next division contest: The Organic Division.
All Taste Offs