Welcome to the TVWGG Hot Dog Taste-Off!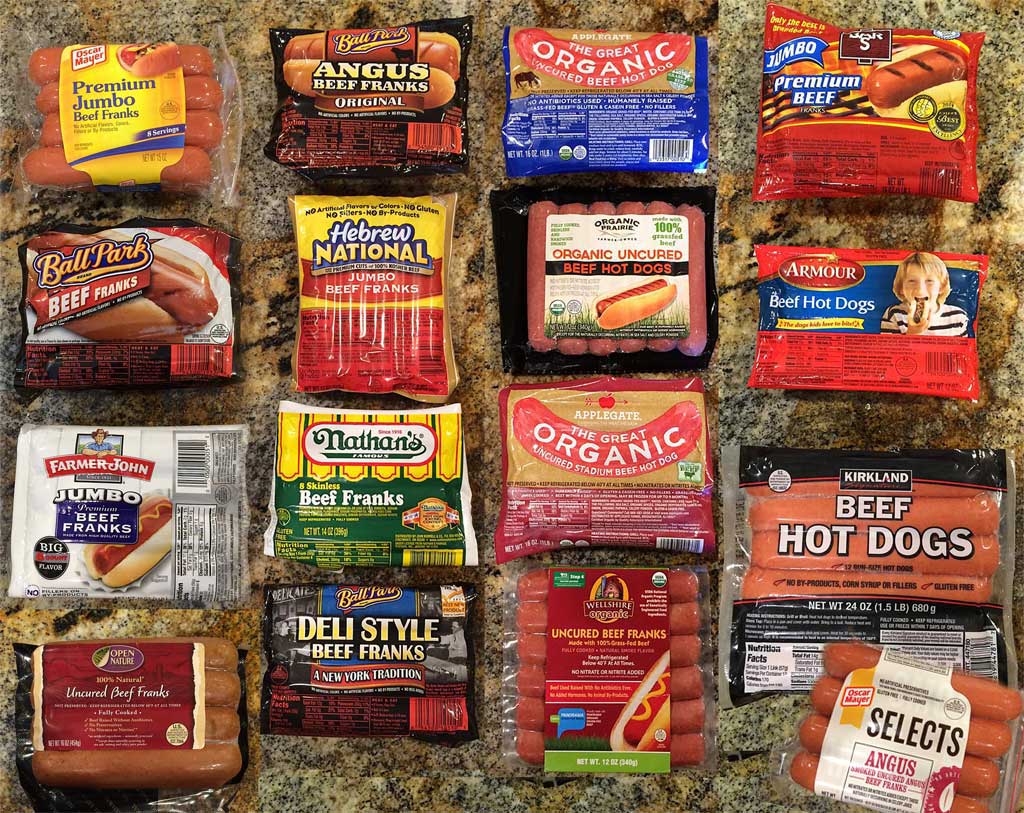 We've tasted all the hot dogs we're going to taste for 2014…five divisions covering 16 all-beef dogs. If you've missed any of our taste tests, you can go back to the first installment for details on how we selected and judged the hot dogs and read details from each division taste-off.
Last time, Kirkland Signature beat Bar-S and Armour to take the win in the fifth and final Stray Dog Division. To wrap-up the taste-off, let's summarize the results across all of the hot dogs we tasted and provide some closing comments.
Overall Results
| | | |
| --- | --- | --- |
| Brand | Price | Weighted Score |
| Oscar Mayer | $2.98 | 66.8572 |
| Ball Park Deli Style | $3.99 | 65.7372 |
| Farmer John | $3.64 | 64.5828 |
| Open Nature Uncured | $4.99 | 63.4172 |
| Nathan's Famous | $2.98 | 62.88 |
| Oscar Mayer Selects Angus Uncured | $3.98 | 62.8572 |
| Applegate The Great Organic Uncured | $8.69 | 61.7028 |
| Ball Park Angus | $3.98 | 61.68 |
| Kirkland Signature | $10.99 | 61.12 |
| Hebrew National | $2.98 | 60.5828 |
| Ball Park | $2.98 | 58.2856 |
| Bar-S | $4.99 | 57.1428 |
| Applegate The Great Organic Stadium | $8.99 | 57.1428 |
| Organic Prairie | $8.99 | 52.5372 |
| Armour | $2.79 | 48.5372 |
| Wellshire Organic | $5.99 | 47.3828 |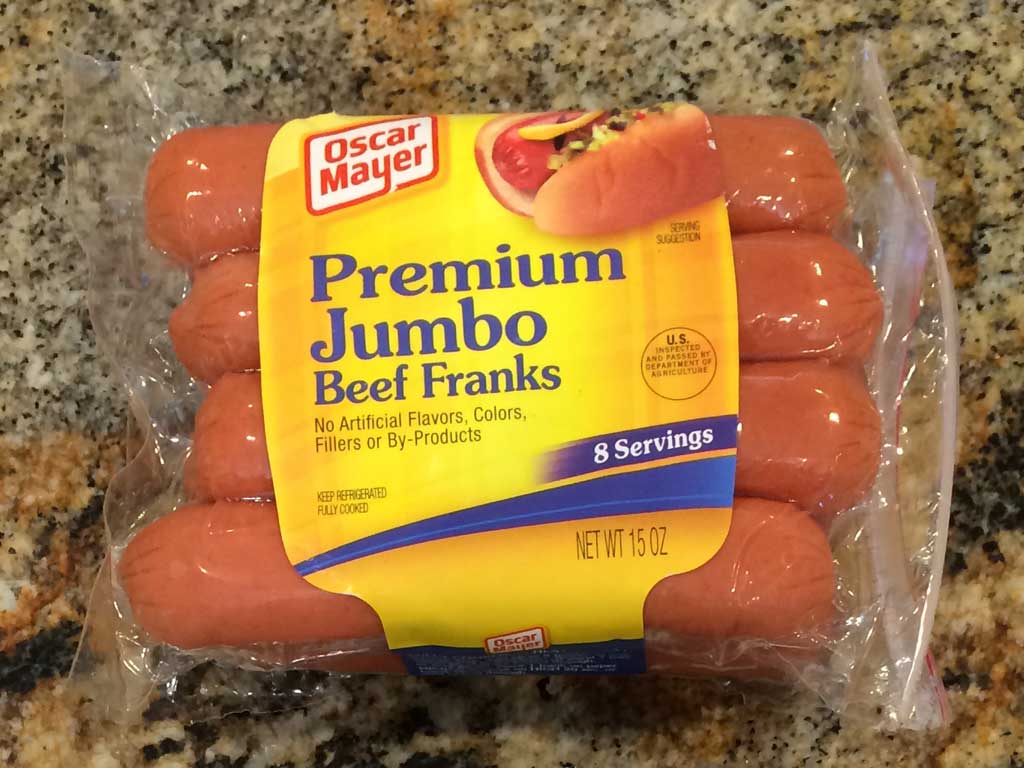 It turns out that the basic Oscar Mayer beef frank is the big winner, scoring higher than all other hot dogs in the taste test. And at $2.98 a package, they were among the least expensive hot dogs in the pack.
Conclusions
Here's what we learned from tasting these 16 varieties of tube steak.
There are a lot of decent all-beef hot dogs out there. While there were a few stand-outs and a few bad dogs, most were decent with above average or very good scores. Personally, having tasted all these hot dogs, I would stick to the ones with scores of 60 or higher.
Appearance before grilling is not a good predictor of a tasty hot dog. While this was not part of our judging criteria, it's interesting to note that some of the hot dogs that looked great before grilling did not taste great after grilling, and some of the more pale hot dogs grilled up beautifully and tasted very good.
Price is not a good predictor of a tasty hot dog. Some of the highest-rated dogs in our taste tests were among the least expensive. This may have to do with mass production and high sales volume for popular brands like Oscar Mayer and Kirkland Signature that drives the price down for a good quality hot dog.
Uncured non-organic hot dogs taste good. We got good results from the two hot dogs tasted in the Almost Organic Division that were cured using the sodium nitrate that occurs naturally in celery juice or celery powder.
Organic hot dogs were not superior. Highest-scoring Applegate The Great Organic Uncured was an expensive hot dog that finished 7th overall in the rankings. If buying organic hot dogs, do so for reasons other than taste.
There are taste differences between varieties within the same brand. We tasted three varieties of Ball Park hot dogs—regular, Angus, and Deli Style—and there were discernible differences in taste. In the case of Ball Park, the more expensive Angus and Deli Style dogs proved better than the regular variety. In the case of Applegate, the Stadium variety did not taste as good as the regular variety. In the case of Oscar Mayer, the regular variety tasted better than the Selects Angus variety.
Condiments level the playing field. Eating hot dogs on buns with condiments was not part of the judging, but we ate a lot of them that way after testing. Many of the subtleties you taste when eating a hot dog plain are lost when you wrap it in bread and smother it with condiments.
We're tired of eating hot dogs. After tasting so many dogs in five rounds of testing, we're ready for a break.
Thank you for joining us on this hot dog journey! Special thanks to everyone that provided comments and suggestions for hot dogs we should test in the future. Hopefully we'll get to your favorite in 2015. We'll broaden the tasting criteria to include dogs in natural casings, big 1/4 pound dogs, and some of the seasoned franks coming to market these days.
Now go eat some hot dogs and enjoy the rest of your summer!
 All Taste Offs