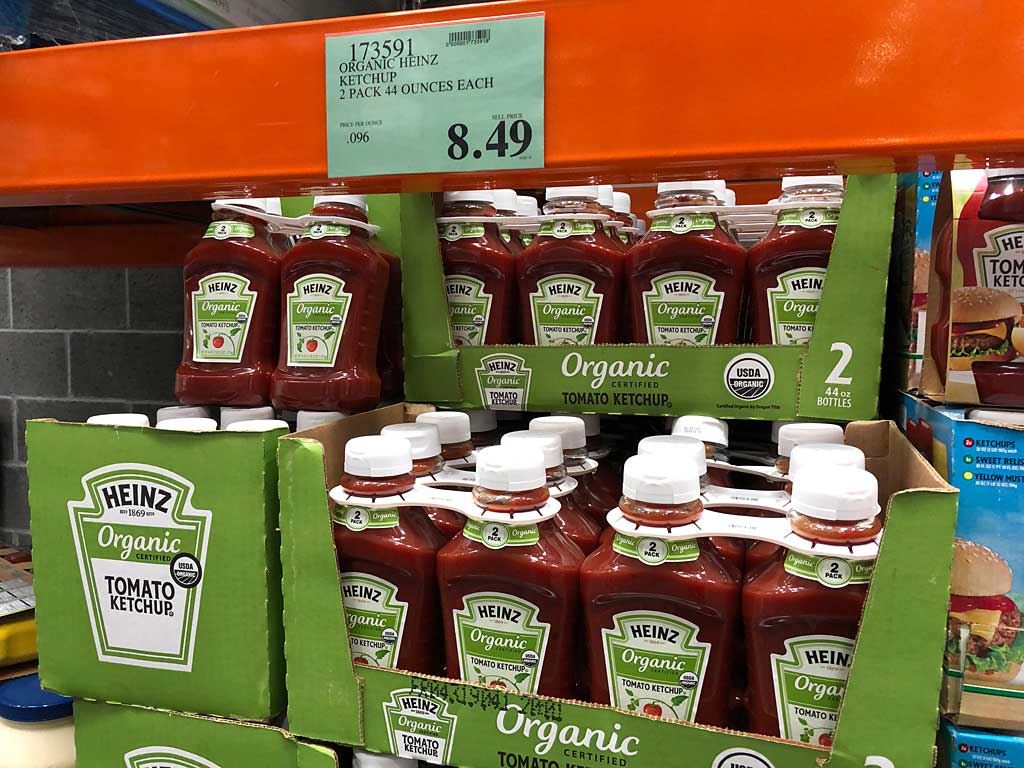 In their June/July 2019 issue, Cook's Country magazine named Heinz Organic Tomato Ketchup as their favorite ketchup among eight varieties in a recent taste test.
The panel tasted each ketchup by itself and on French fries. They described the taste of Heinz Organic Tomato Ketchup as "lively", "familiar", and "perfectly balanced". They said the ketchup looked "thick", "smooth", and "glossy".
Following Heinz Organic Tomato Ketchup in the ratings were, in order:
Heinz Tomato Ketchup
Hunt's Tomato Ketchup
French's Tomato Ketchup
Del Monte Tomato Ketchup
For me, ketchup might as well be its own food group—I go through a lot of it. Heinz has been my favorite ketchup forever, and I've gone back and forth between the regular version and the organic version in recent years. Personally, I don't find there to be much difference in appearance, taste, or texture. There is, however, a difference in cost, with the organic version costing more, of course.
If you're buying ketchup in moderate quantities to make batches of barbecue sauce, a good deal on regular Heinz ketchup is found at Walmart, where they sell a 50.5-ounce twin-pack for $6.98 at time of writing. The best deal on organic Heinz ketchup is probably found at Costco, where they sell a 44-ounce twin-pak for $8.49 at time of writing.
As for Sir Kensington's Classic Ketchup…I don't hate many things, but I hate, hate, hate this ketchup! Cook's describes it as "pulpy" and "coarse". What they forgot to mention is that it also tastes bad due to the overpowering effect of onions, lime juice concentrate, and green bell peppers.