Chicken kebabs are a delicious and healthy choice when grilled on a Weber gas grill. They're fairly easy to prepare and cook, and your guests will be impressed because kebabs are a specialty that you don't often find on summer cook-out menus.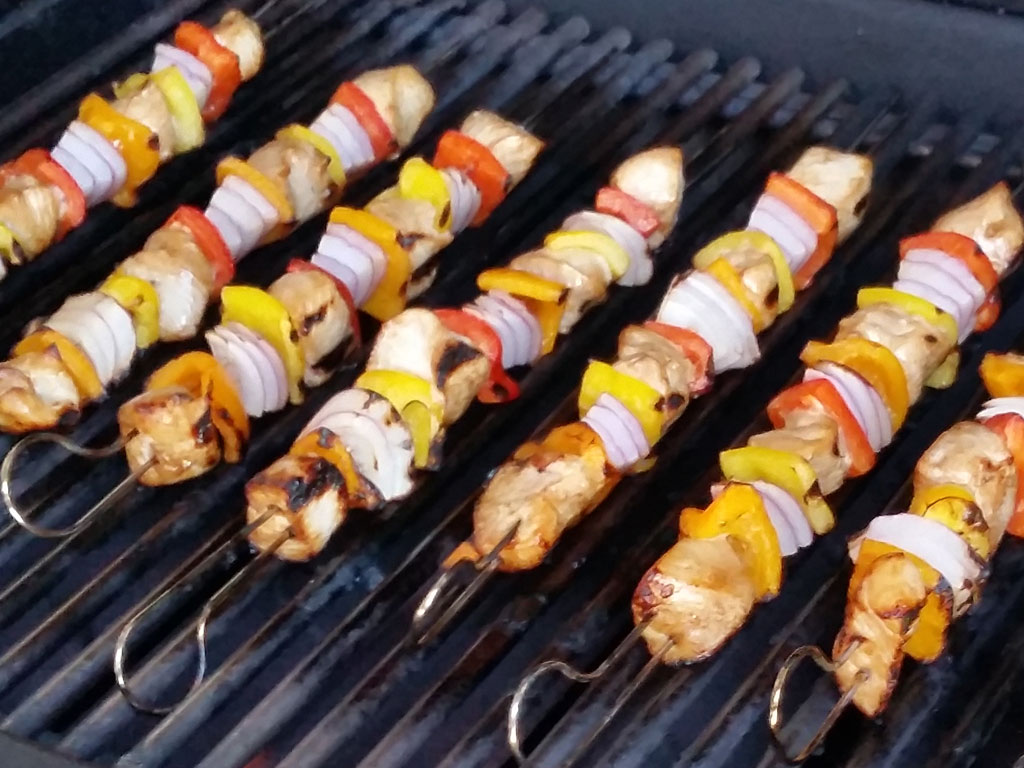 This recipe is inspired by one published by America's Test Kitchen in 2002.
Makes 12 chicken/veggie kebabs plus extra chicken-only kebabs.